LG G3 hands-on: Quad HD and Lasers for 2014's flagship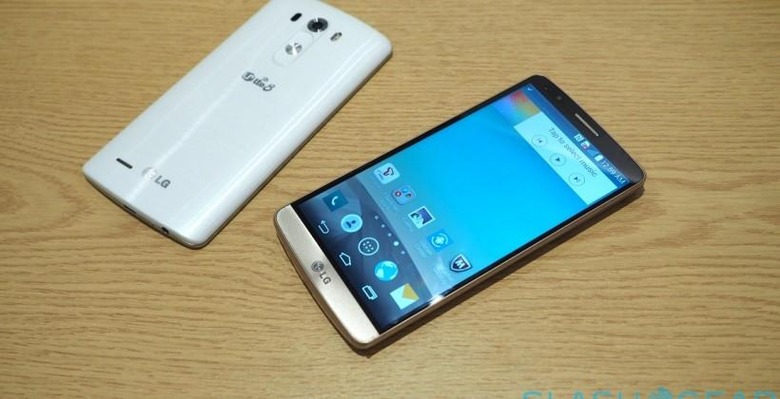 The LG G3 has been officially revealed, and while the headline specs – the 5.5-inch QHD 2560 x 1440 display, the 13-megapixel camera – have been leaked, what's really interesting about the new flagship are the details. LG has pushed the hardware of course (this time around, the phone even gets lasers), but after lingering criticisms it overlooks usability in the process, this time the feature rush is more considered. Read on for some first-impressions.
The G3 is all about simplicity, LG told me when I met with the company in advance of today's launch. In fact, the South Korean firm looked outside of the phone industry altogether for its inspiration there. Nespresso coffee machines, for instance, or Dyson's bladeless fan.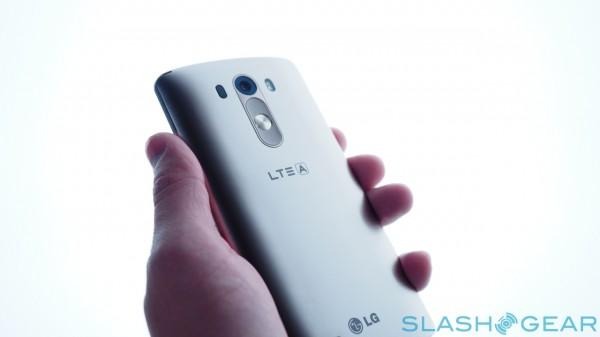 The adaptive cruise control in high-end Mercedes Benz was another example of using technology for delivering value that struck a chord with LG's designers: technology that simplified lives rather than complicating it.
All that added up to the LG G3. It's a big phone – LG says its research indicates 5.5-inches is the "sweet spot for this year" – and it has an incredible screen, too, running at 2560 x 1440 or Quad HD. That means 538ppi pixel density, along with 100-percent sRGB support.
It's also an opportunity for LG to argue that Steve Jobs was wrong. Or, not so much wrong as simply misunderstanding the importance of lines per inch and pixels per inch, and how the effect things like "Retina" class displays.
Human eyes are analog, LG points out, and can recognize up to 300 lines per inch. Because of the way displays work, that means you need double the pixel density: if you want to equal what commercial magazines are printing at – to match the clarity of human skin tone, graphics, and text – LG argues that you need to match its 220 lines per inch or 440ppi resolution, while art books step that up to around 270 lines per inch or 540ppi.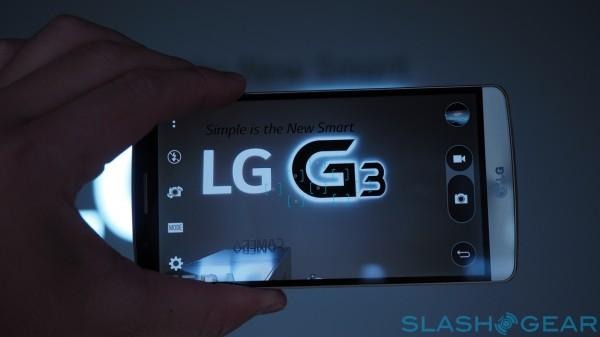 Whether you follow – or agree with – the sums or not, it's a beautiful screen. LG's IPS LCD panel is incredibly detailed, with broad viewing angles and great colors. The jury is still out on just how useful Quad HD resolution will be for the moment, but from our brief time browsing websites, playing video, and looking at photos, it's easy to see how devices like the G3 will distinguish themselves on store shelves.
What you don't get is a metal body. LG describes the shape of the G3 as a "floating arc" that fits the curve of the palm better, and says it has 100+ mockups tested across multiple countries to prove that. Unfortunately, metal was bypassed for reasons of weight and wireless charging, leaving only a metal-effect anti-scratch skin (not, it's worth noting, the same self-healing coating as on the G Flex).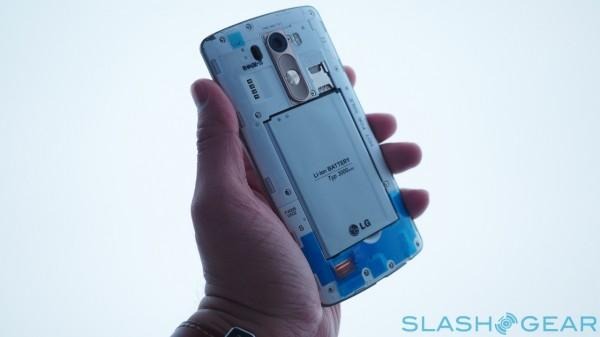 In the hand, it feels solid but I do miss the metal of the One M8. Still, LG has made a surprisingly compact-feeling phone, given the display size: the 146.3 x 74.6 x 8.9mm, 149g chassis of the G3 manages to hide some of its scale thanks to the curved design. The rear buttons have been redesigned versus the G2, too, and are easier to use as a result.
The camera has also been improved over previous LG devices, though again, it's all about the details. For a start the app itself has been cleaned up to the point of extreme minimalism, with absolutely nothing on the display when you open it. Tapping the display captures a shot with the focus at that point.
That focusing system too is new, and it's here the G3 brings its laser to bear. To the left of the 13-megapixel camera is a laser emitter, inspired LG tells me by robot vacuum cleaners: those robots measure the distance by bouncing a laser off of walls and furniture, and LG's engineers figured that it made sense to use a similar approach on the new phone.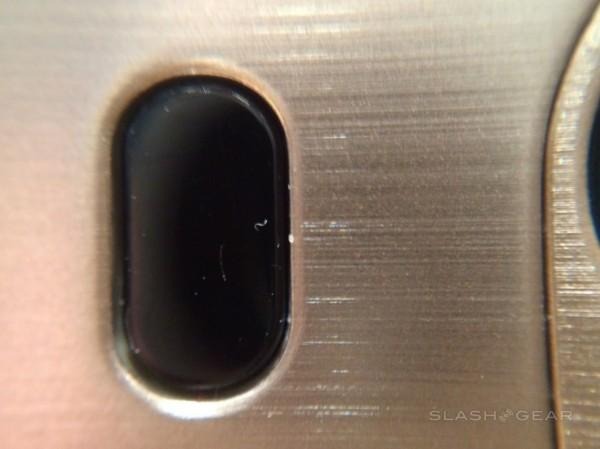 Rather than fire out a single point of laser light, the G3 creates a fan of light that bounces off multiple surfaces. Because it's not based on visible light, like traditional autofocus, nighttime scenes aren't a problem: in fact, LG told me, the system actually works better in low-light conditions, where the optical image stabilization also shows its usefulness. The claim is autofocus lock in just 276ms.
It's not the only unusual camera feature. The front-facing camera runs to 2.1-megapixels – less than the 5-megapixels on the HTC One M8, for instance – but LG has opted to match it with a flash, only not in the way you might imagine. Rather than a separate LED, the G3 uses its own display backlight to simulate the same results.
LG claims it'll make for more usable selfies, as will the f/2.0 optics and various software tweaks. There's also hand-detection to trigger the photo's capture – a rather Iron Man-style gesture of pushing your hand forward as a fist – instead of setting a timer and having to rush to pose afterwards.
Inside, Qualcomm's Snapdragon 801 (not the Snapdragon 805, sadly) gets 2GB or 3GB of memory to play with, depending on region. There's also either 16GB or 32GB of storage, plus a microSD slot for up to 128GB cards. Connectivity includes LTE/HSPA+ along with WiFi a/b/g/n/ac, Bluetooth 4.0 Smart Ready with aptX support, NFC, A-GPS/GLONASS, USB 2.0, and SlimPort.
The wireless charging works with a 3,000 mAh removable battery – some geographies will get the charging backplate in the box, while others will have it sold as a separate accessory – and LG claims to have improved performance there, too, using adaptive frame-rate, adaptive clocking, and adaptive timing of the processor and display to optimize the Quad HD resolution.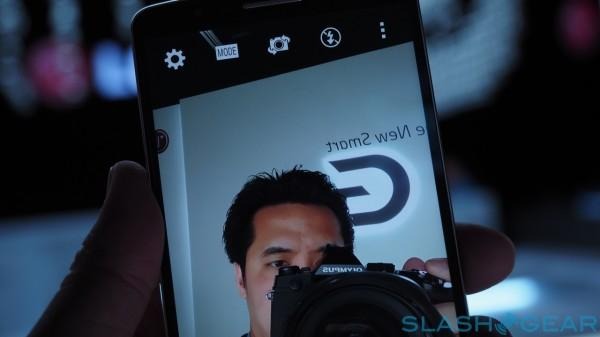 Similarly, the audio system has been refined to make for better quality sound, not just louder. The 1W speaker and Boost AMP system gets an Adaptive Sound Maximizer to make sure the volume is as strong as it can be, while simultaneously avoiding distortion.
Then there's the software. This time around, LG's custom skin on top of Android 4.4 gets simplified, with crisper fonts and flatter graphics. The designers opted for a circle motif, which is carried throughout the UI, and more mature, sober colors than the somewhat glaring hues of previous versions. It also serves as a coding system for the four major categories of apps, and i"m a lot more impressed with how cohesive it feels.
LG has also tried to be more preemptive with what information it serves up. Smart Notice aims to deliver data before the user even realizes they need it, like call-back reminders, suggestions of adding new contracts to the address book, flagging up birthdays, and updates from LG Health, along with tips on how to use the phone.
LG uses location, current event, mobile status, time, and other factors to guide its context engine, building on other such approaches. So, while many phones prompt you to add a newly-dialed contact to the address book, the G3 will remember if the same person has called you multiple times, and suggest that you might want to add them so you get Call ID next time.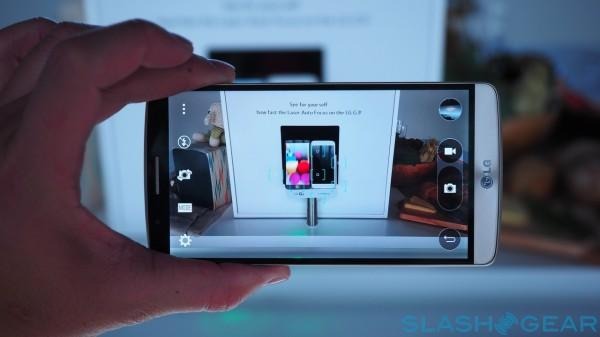 A smart weather widget delivers not only the forecast but some context to it, like suggesting you might want to bring an umbrella if rain is on the cards. If you're using apps regularly but not taking advantage of all the features there, the G3 might try to flag up some of the missed usefulness.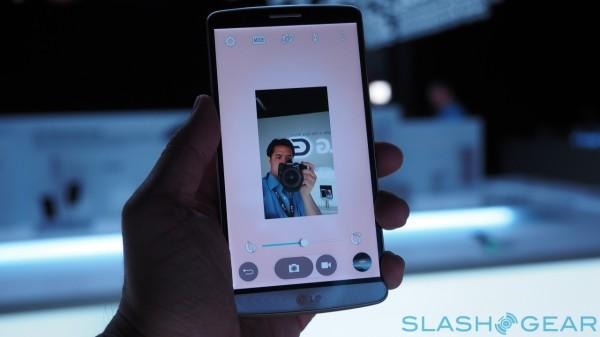 What's interesting is that LG is considering a far longer period of ownership than most "tips" systems I've seen on other devices. Whereas it's common to get a pop-up within the first day or two of using a new phone, LG is planning to use Smart Tips over a twelve month period: that way, the G3 will be able to deliver information about newly launching products (like the LG G4, perhaps), as well as major software updates.
The G3 introduces a new Smart Keyboard, intended to stop your eyes from moving unnecessarily around the screen, which adapts the target area of the keys to suit each individual's typing style. We've seen a similar approach on Windows Phone before, and it works well: the keys stay visibly the same size (though you can shrink or enlarge the 'board to adjust how much of the display it takes up) but the area of recognition "behind" them adjusts based on what LG's algorithm decides you're most likely to be typing next.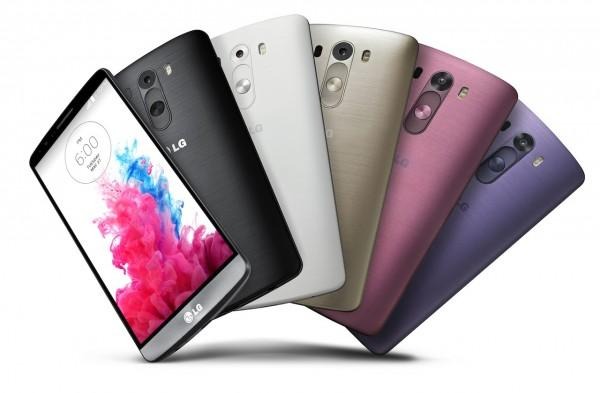 Knock On and Knock Code have been carried over, allowing you to wake or unlock the G3 by tapping its display: once to check the time and see if there have been any notifications, or rapping out your PIN pattern to unlock it altogether. It's still one of my favorite features about LG's recent devices, and works well when you have the G3 on the desk next to you.
There's a focus to the LG G3 that I really like. Rather than simply raiding the latest parts bin, the G3 feels like it's actually been pieced together with some over-arching theory behind it: better camera performance, better selfies, more flexibility in charging and battery-swapping. In a similar way, the software doesn't have the jarring "everything but the kitchen sink" feel that some custom skins suffer.
LG will offer five finishes – Metallic Black, Silk White, Shine Gold, Moon Violet, and Burgundy Red – when it launches the G3. There's no precise shipping date yet, but LG told me that it is aiming for a far more compressed launch for the phone in the US and Europe than it managed with last year's G2. It'll hit AT&T, Verizon, T-Mobile, and Sprint in the US this summer.