LG G3 detailed with 1440p display in Gold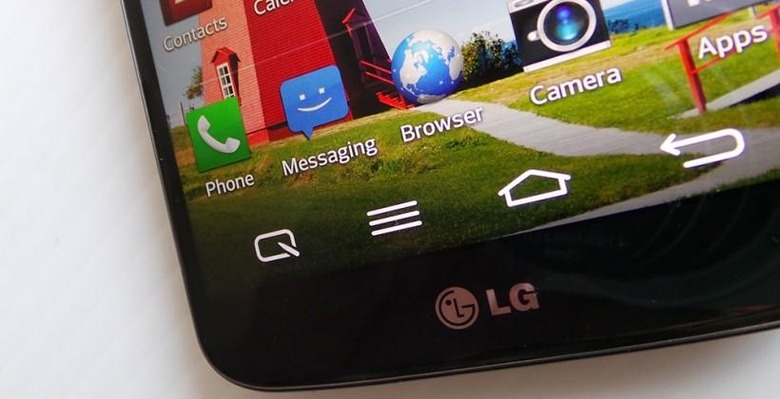 The LG G3 has been tipped and detailed by several anonymous sources. It's time for the Tyrant King to return, this time to one of the last major manufacturers to adopt the royal color for smartphones – unless you count the golden LG G2, of course. With the LG G3, it's suggested that the first "major" smartphone manufacturer will bring on a 2560 x 1440 display, this just after the Oppo 7.
The Oppo 7 works with a 5.5-inch display while it's like the LG device will have a display that's ever-so-slightly smaller in size. This could be the first sign that the HTC One is set to be dethroned from its top-tier sharpness in the United States with 1080p across 4.7-inches. Even the HTC One (M8) didn't beat 2013's model, as it's same amount of pixels spread over a larger space.
LG is tipped this week by The Verge – as you'll see the image below – to be bringing the LG G3 with a gold hue as well as its standard white and black. This device will be coming in slightly different iterations depending on which carrier works with it — and we're expecting that, by now, LG will have struck deals with more than one major carrier in the United States.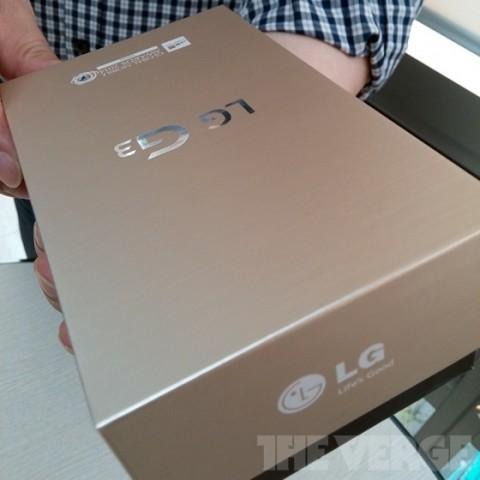 Working with the ongoing trend of simplification, the LG G3 has been tipped to be working with a flatter design on its back, a more subtle implementation of its back-facing buttons, and no physical buttons around its front or sides.
The only physical protrusion from this device anywhere but its back is on its right side where a single micro-USB port resides and along its top where we find a single headphone jack. The rest remains flat.
VIA: The Verge