LG has just unveiled in China what could very well be the LG G3 mini, though it is really stretching what the word "mini" really means. While the LG G3 Beat is indeed smaller than the current LG G3 flagship, it still sports a 5.5-inch display that comes close to crossing that very thin line that separates a smartphone from what most would call a phablet.
Unless LG has suddenly adopted Samsung's strategy of outing several variations of its flagship focusing on different feature sets, this G3 Beat might as well be called the G3 mini. It doesn't bear any special feature that would distinguish it, like rugged properties or super high photography capabilities, other than the "G3" name. Another clue is that the model number, LG-D728 in this case, matches closely that of previous rumors and leaks, the D725 and D722. And yes, it does bear the signature faux brushed metal back cover and rear button controls of the LG G3, too.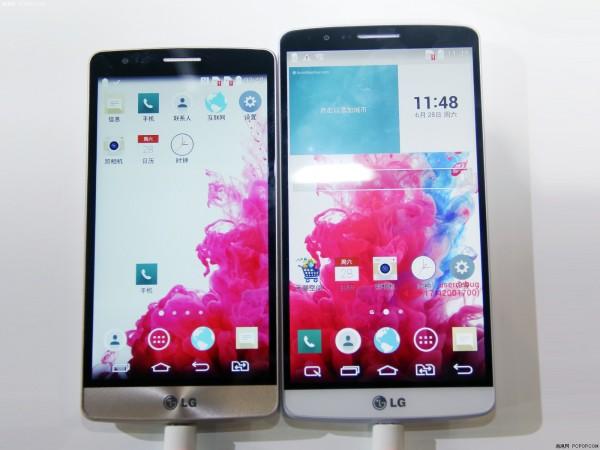 Other than that, the G3 Beat/mini is truly a "lighter" version. Though only 0.5 inches smaller than the flagship, the display is significantly smaller, sporting only a 1280×720 pixel resolution compared to the 2K of the G3, though using the same IPS LCD technology. It runs on a 1.2 GHz quad-core Qualcomm Snapdragon though surprisingly it does have 2 GB of RAM. There's 16 GB of internal storage, though no mention of microSD expansion. Like what rumors also said, there is indeed an 8 megapixel rear camera, complete with the new laser autofocus feature, while a 2 megapixel one decks the front.
This device runs on Android 4.4.2 out of the box. It also has features that make it an obvious match for China, such as dual SIM standby as well as support for TD-LTE, FDD-LTE, CDMA2000, and GSM networks. The battery is marked at 2,540 mAh and there is word about support for QuickCircle covers, which will of course be of a smaller variant than those for the LG G3 itself.
No details yet on when the LG G3 Beat (or G3 mini) will hit the Chinese market, though it is headed to China Telecom primarily. The exact price tag isn't known yet but an LG representative dropped a 2,500 RMB figure, or around $400 stateside.
VIA: Blog of Mobile!!, PCPOP