LG G2 To Launch In US And Germany This Month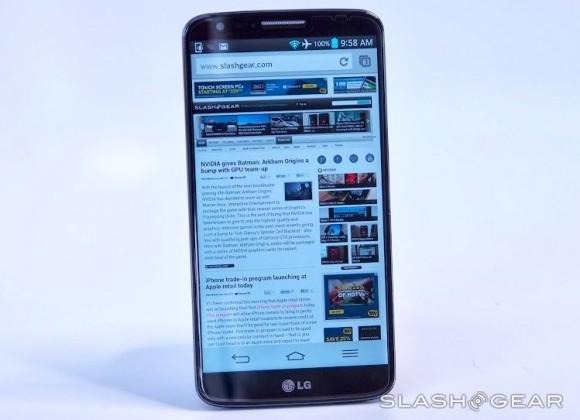 On August 28, LG Electronics sent the LG G2 into the stratosphere by strapping it to a balloon (as have others before it), then posting the video for all to marvel at. Now the company has announced that its flagship handset is prepped to roll out globally, and will start doing so this month by being released in the United States and Germany.
The LG G2 features a 5.2-inch Full HD IPS display with a very narrow bezel. Under the hood, users will find a Qualcomm Snapdragon 800 quad-core processor and an Adreno 330 QSXGA/2160p graphics processor. The battery is quite substantial at 3000mAh, some information about which you can see in our benchmarks of the handset in our LG G2 hands-on.
That aside, the smartphone also features a 13-megapixel camera with Optical Image Stablizer (OIS) and the ability to record videos in up to 1080p at 60 frames-per-second. For the audiophiles out there, the LG G2 also offers 24-bit / 192KHz HiFi playback. And then there's the software, which includes Answer Me for lowering the ring tone and answering the phone as the handset is lifted, Quick Remote for use as as an IR remote, and more.
Said LG Electronics' CEO and President Dr. Jong-seok Park: "The positive market feedback after the initial launch in Korea proved to us that the LG G2's consumer-oriented innovation does resonate with customers. The LG G2 was developed as a global device for a global audience, beyond the scope of any smartphone we've introduced to date. I'm confident consumers will see the difference."
SOURCE: LG Newsroom