LG G2 battery details leak showing 2540 mAh capacity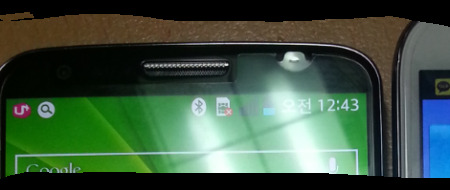 The LG G2 handset will be launched early next month, and in the weeks leading up to it we've seen a myriad of leaks concerning many aspects of the handset: specs, design, and now, in particular, its battery. A couple of heavily-cropped images appeared over at the Korean website CDP Korea indicating the smartphone will have a 2540 mAh battery.
There isn't anything too exciting in the leak, but it does give us an idea of what we can expect from battery life. There's no mention of how long the average standby or talk time for the battery is with the LG G2, and so the only thing we can look at for now is how the capacity compares to that of other similar handsets.
The Samsung GALAXY S 4 has a larger battery at 2600mAh, while the HTC One has a smaller battery at only 2300 mAh, which places the LG G2's battery right about in the middle, with its favor falling a tad closer to the S 4. All three are lower than the LG Optimus G Pro, which sports a 3140 mAh battery but doesn't necessarily have higher battery life.

Capacity aside, the battery is said to be removable, and falls in line with some other specs we've heard about the handset. Reportedly, the device will feature a 5.2-inch display, with a resolution of 1080p HD. It is also said the LG G2 will offer a 2.2GHz Qualcomm Snapdragon 800 processor, as well as 2GB of RAM. Software is Android Jelly Bean 4.2.2.
Of course, all of this is the stuff of rumors right now, but it won't be many more weeks until we get an official look at the handset and everything that it offers. Until that time comes – and we'll certain update you when it does – you can find out what we already have heard in the timeline below.
SOURCE: Android Community