LG G Watch leak: low-res screen, low price tag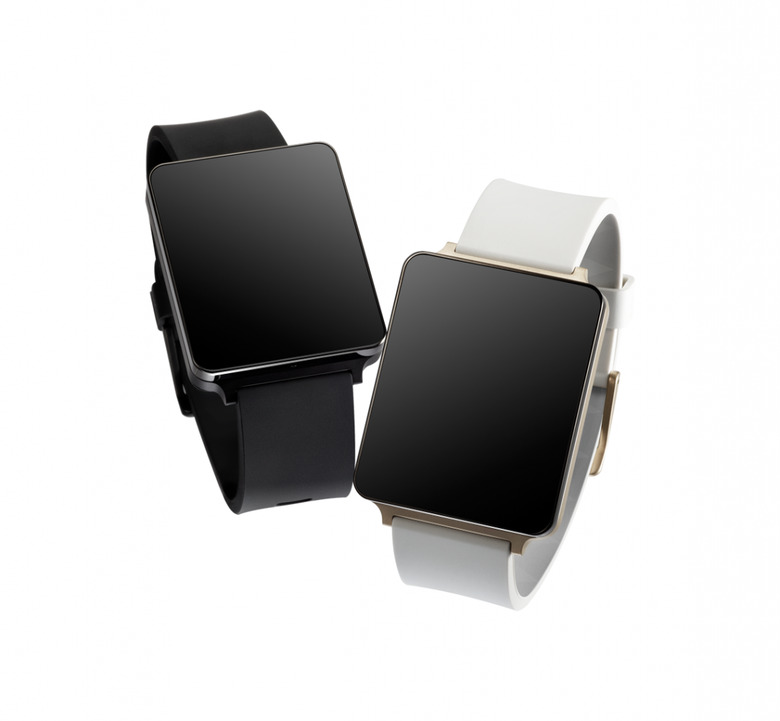 LG might be routinely teasing its G Watch smartwatch, but it has so far managed to keep a tight lid over its hardware. This leaked spec sheet, however, gives us a better picture of what to expect, and a separate leak tells us how much money to prepare.
The LG G Watch has definitely had its fair share of leaks and rumors, but never before have we been privy to the complete set of hardware features. The smartwatch will definitely be powered by a Qualcomm processor, but the APQ8026 has never been seen before until now. Some might be disappointed with the 1.6-inch display, as it only has a resolution of 280x280 pixels. However, that might be up to Google's standards for an Android Wear smartwatch, which isn't really meant to simply be a miniature smartphone. In terms of memory, there is only 4 GB inside, thought that is shared between RAM and data storage, with the former probably taking up 512 MB for itself.
Features seem to be quite sparse on this device, even fewer than what Samsung's Tizen-powered counterpart is offering. For example, the device has no calendar or music playing capabilities, something which Samsung has added in its latest generation of wearables. Much of the functionality, however, like replying to SMS, being notified of emails, or even making memos, are noted to come via Android Wear, leaving the door open for additional functionality via the platform. There are no noted biometric sensors here either, with the sensor set limited to proximity, tilt, gyro, and pedometer. The 400 mAh battery sounds quite capable, though, and is promised to last 36 hours on standby. Sadly, it seems that there will be no camera on this device, at least based on this leak.
As for pricing details, the information is less specific. Previous leaks varied between €199 and ₤180, which roughly translate to $275 to $300 stateside. The current leak puts the price tag even lower, comparing it to the Samsung Gear 2 Neo, which sells for ₤169.99 or around $284. Word is that the LG G Watch will be priced even lower, which sounds just about right given the hardware detailed above.
If the hardware sounds quite nondescript as far as smartwatches go, there will be two factors that will make or break LG's first Android Wear product. One will be the design, which LG has already flaunted to the public ever since the smartwatch was announced. Second and no less important is the integration and polish of Android Wear, something that we will have to wait and see for ourselves come Google I/O later this month.