LG G Pad now has 7, 8, and 10.1 inch options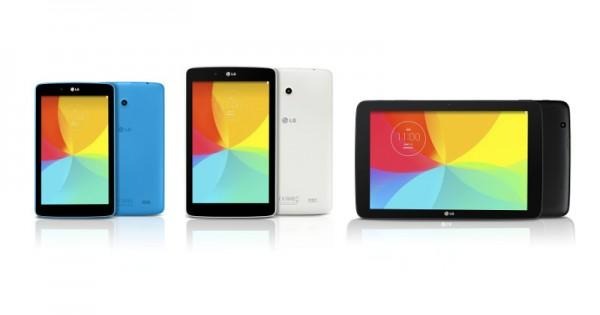 LG is pre-announcing a new trio of tablets that build-on the pre-existing LG G Pad 8.3. The G Pad 7.0, 8.0, and 10.1-inch tablets give users three more size options for practically the same features as LG's latest foray into the tablet market.
The LG G Pad 8.3 might sound a bit dated, considering it was first seen at IFA last September, though it was only last March that its LTE variant started appearing in shelves in the US. This tablet isn't exactly the powerhouse that most high-end tablets were during that time. It came with a lower 1.7 Ghz quad-core Snapdragon 600, though it did have 2 GB of RAM. The biggest factor in favor of the G Pad, however, was its screen, which came at an 8.3-inch size with a rather high 1920x1200 pixel resolution.
Admittedly, the 8.3-inch size is rather strange and LG is the only one carrying such a design. These latest batch of tablets bring LG down to the more conventional dimensions of tablet these days, which might make it easier to sell to buyers than an oddly-sized one. According to LG, the 7.0-inch size is great for holding in one-hand while the 10.1-inch is perfect for entertainment. The 8.0-inch tablet comes a bit too close to 8.3 inches, which LG sees as a middle ground between two extremes.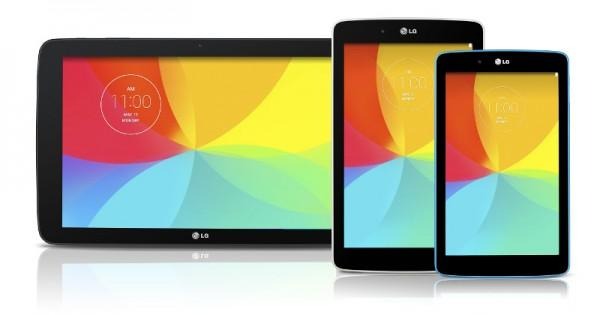 LG is somewhat tight-lipped about specifics, though it is, naturally, advertising its most popular software features. You have, of course, Knock Code, which offers personalization and security in unlocking your LG device via a configurable series of knocks, actually taps, on the display. QPair is a rather ingenious feature that lets users sync up their LG smartphone with their LG tablet, allowing them to not just receive but also send messages on the tablet through the smartphone.
LG promises to reveal all when it makes the big announcement this week at the MedPi 2014 exhibit in Europe. It is possible that the LG G Pad 7.0, G Pad 8.0, and G Pad 10.1 will sport slightly higher specs than the G Pad 8.3. If so, we could see the G Pad 8.3 making an exit from the tablet market, since it is pretty much made redundant by the new 8.0-inch option.