LG F70 gives new smartphone users ease of use and LTE connectivity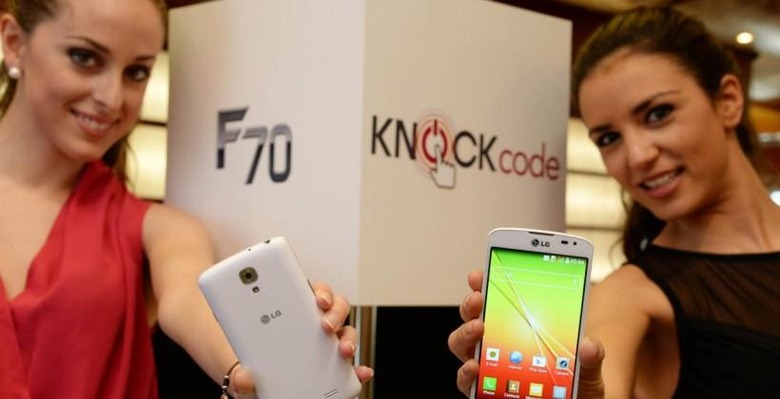 Over at the Mobile World Congress 2014 in Barcelona, LG has revealed a new mid-range smartphone, the LG F70. This device is targeted at smartphone beginners but also brings with it not only the latest and greatest LG features but also the speed of an LTE connection.
It is somewhat amusing to observe that "beginner smartphone" has practically become equated low to mid range hardware. Perhaps manufacturers feel that new users would not want to spend a lot on their first ever smartphone or that top-end hardware will probably be wasted on users that won't be able to utilize them. Whatever their reason for doing so, this easy to use, newbie friendly F70 has been bequeathed with your usual mid-range hardware.
Here you will find a 1.2 GHz quad-core CPU, paired with 1 GB of RAM and 4 GB of storage. The smartphone is almost a phablet, with a 4.5-inch WVGA 800x480 IPS screen, though new users might have a hard time handling such a big slab. It seems beginners also don't need to take quality photos or make video calls, as the F70 only has a 5 megapixel rear camera and a rather low VGA one in the front. LG at least made the 2,440 mAh battery replaceable so that users won't have to fret much about rushing to the nearest wall socket.
That said, LG isn't exactly leaving beginners out to dry. What it may lack in hardware, the F70 makes up for with software. New users will immediately be greeted by the latest Android 4.4 KitKat as well as an Easy Home mode that magnifies fonts and icons to be easier to see and hit. You will also find LG's Knock Code making its way to mid and low-tier devices, giving users the convenience and security of tapping gestures to unlock their devices.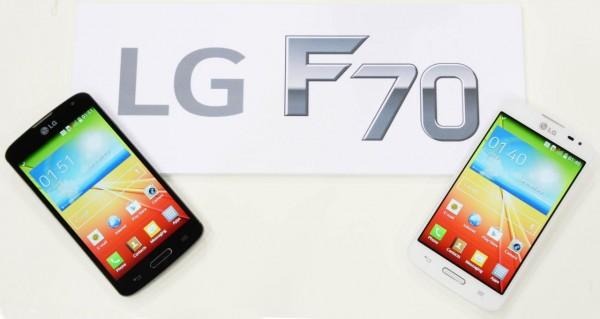 LG hasn't revealed yet when and where the LG F70 will be available in the market. Of course, no price tag has been given yet, but we're expecting to hear more about that in the coming days here at MWC 2014.
SOURCE: LG