LG ET83 touchscreen monitor wants your Windows 8 fingers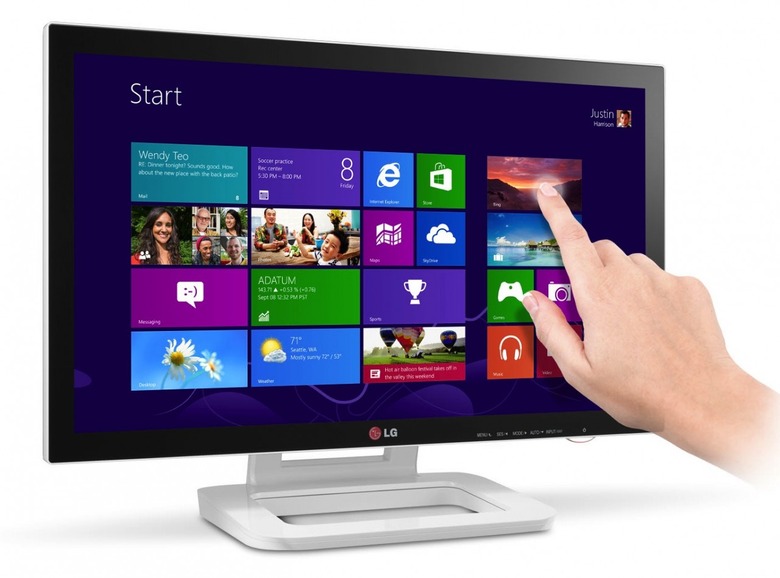 LG has further detailed its multitouch display targeted at Windows 8 users wanting to add touch to their desktop experience, the LG ET83, following in the footsteps of the company's V325 AIO PC. The 23-inch monitor supports up to 10-finger multitouch for all of Windows 8's gestures, and uses an IPS LCD panel for better viewing angles and colors.
Unfortunately, those details are just about where LG's enthusiasm peters out. There's no detail on connectivity – beyond the fact that it takes just a single connection to get the ET83 working with both picture and touch – and no talk of resolution, though our guess would be Full HD just like its all-in-one sibling.
Availability is set for Korea in November, with Europe and other markets following on after that. LG hasn't talked pricing, but it's worth noting that Dell's 23-inch S2340T 23-inch touchscreen display comes in at $699, so we'd expect the ET83 to be somewhere similar.
For more on Windows 8, check out our full review.