LG EA73 and LN450W 29-inch LED monitors support 21:9 aspect ratio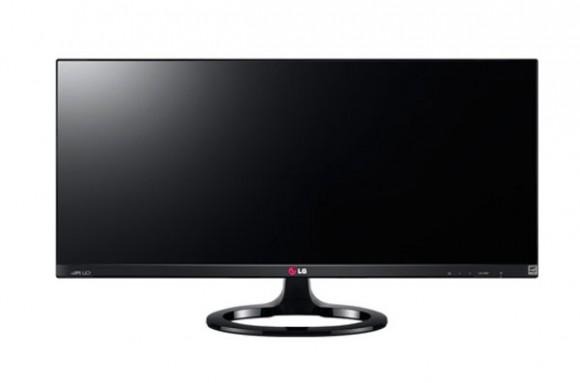 LG Electronics has announced a pair of new computer displays that gamers and professionals alike will appreciate called the EA73 and LN450W. These two displays are very unique in that they support UltraWide 21:9 aspect ratio and have 29-inch screen sizes. The idea is to give users a wider monitor that allows more content to be displayed on the screen at once.
Both of the displays are set to be available in late September and utilize LG in-plane switching (IPS) technology. The computer displays both support 2560 x 1080 resolution. To view high-resolution graphics does require a graphics card with enough muscle and appropriate connectivity such as HDMI.
The displays come with special software designed to help the user manage multiple windows and input sources. The displays support four-screen split feature allowing users to cut the screen into four sections at a different screen ratios allowing for the prioritization of windows by size and location. Both of the displays support MHL and are Mac compatible.
Connectivity includes HDMI and DisplayPort. The displays cover 99% of the sRGB color space and support color calibration. The main difference between these two displays is that the LN450W has an integrated digital TV tuner allowing it to receive broadcast television signals. Both the screens have integrated 7 W speakers. The EA73 will sell for $599.99 with the LN450W will sell for $649.99. Both are set for availability in late September.
SOURCE: LG