LG Display hunts Samsung Galaxy Note 10.1 sales ban in Korea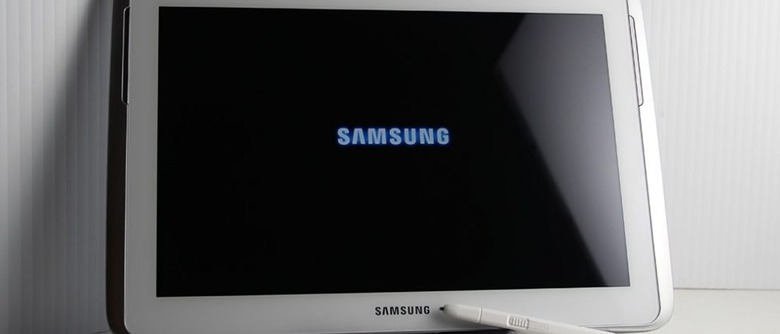 Apple isn't the only company to bear a grudge against Samsung's Galaxy Note 10.1: LG Display has filed an injunction for a ban on the stylus-equipped tablet in Korea, as well as nearly $1m in damages for every day Samsung keeps it on sale. The latest phase of an ongoing patent dispute between LG Display and Samsung Display, Dow Jones reports, the suit alleges that the screen used in the Note 10.1 infringes its technologies in the way it boosts viewing angles.
"Through this action, LG Display seeks to completely stop the sale, manufacture, and importation of [the] infringing Samsung product" the company said in a statement on the injunction, which was filed in Korea on Wednesday this week. If Samsung continues to sell the Note 10.1, LG Display says it will seek damages in the region of 1 billion won ($934,000) per day of "continued non-compliance."
LG Display's patents at the heart of the argument center on technology used to improve screen visibility at broad viewing angles. Samsung has paired an LCD panel with a Wacom digitizer, allowing the Note 10.1's digital pen to be used for accurate sketching, handwriting, and other uses.
Unsurprisingly, Samsung is defiant in the face of LG Display's allegations. The suggestions of patent infringement are "unjustified claims" the division's vice president, Shim Jaeboo, said in a statement, promising that Samsung would respond to the suit.
Earlier this month, Samsung filed a suit against LG Display in which it was claimed that its rival infringed seven LCD patents.