LG debuts G4-based touchscreen for ultra-thin laptops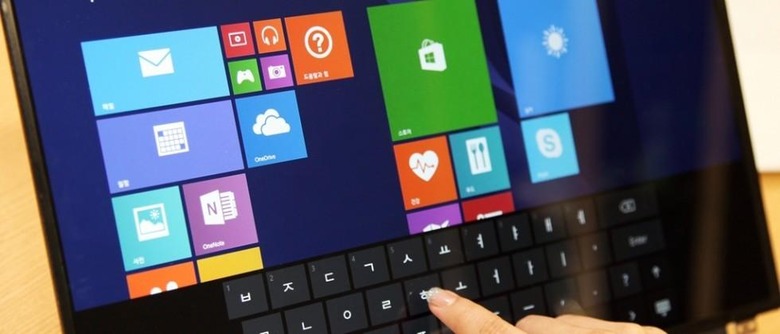 South Korea's LG has just announced a new touchscreen that will allow touch-based laptops to become even thinner and lighter. The new Advanced In-Cell Touch (AIT) panels are actually based on the same technology that used in the display for the LG G4 smartphone, but super-sized and ready to work with laptops before the end of the year. LG says the new displays are roughly 25% thinner and 35% lighter than their existing 15.6-inch touch panels for notebooks.
Like they did with the G4, LG managed to skip the actual touch panel layer in its new screen and instead put a touch sensor into the LCD. The screen will still offer laptops a full 1080p HD resolution, along with a clearer, brighter image due to elimination of reflection and light-loss caused by the cover glass.
LG says they plan to offer the display in multiple sizes, including 15.6 and 14 inches. Notebook manufacturers can also choose to take advantage of stylus-compatible models, allowing LG's new panel to be used in two-in-one laptop and tablet devices.
While no specific companies were named, LG says they've already begun talks with several PC manufacturers and will start supplying their new display later this year. If their claims of drastically reduced weight and thickness are true, we'll soon be seeing more and more laptops that are so thin they'll have no choice but rely only on USB-C ports.
SOURCE: LG Display