LG CX2 "Optimus 3D 2" teased in press photos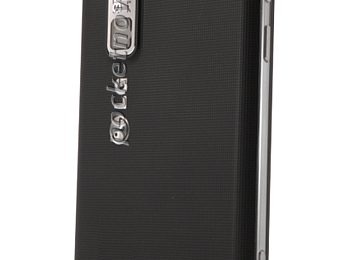 When we first reviewed the original LG Optimus 3D device last year, it was an interesting adventure to be sure, but not exactly one we expected LG to be bringing us on again – that's the case though it does appear as the LG CX2 has appeared in press photos with the same (or improved) 3D capabilities on front and back. While the original relied on the 3D content it captured on its own as well as some applications developed specifically for its 3D engine, this new LG 3D smartphone will be able to convert 2D objects to 3D and has an improved collection of specifications besides to entice the masses once more. Has the 3D revolution continued past its big year in 2011 to re-invade in 2012?
This newest model is being said to have the newest Texas Instruments dual-core processor, that OMAP 1.2GHz SoC you know and love. It'll have the same dimensions as far as screen size and overall heft and bulk, but the display this time will be a NOVA, that meaning its power is far beyond that of the original, and the thickness has been reduced on the profile by 2mm. Imagine a much thinner third dimension, essentially.
The cameras on the back, taking photos at the same time and giving you the 3D you desire, will have 5 megapixel ratings, this the same as the original LG Optimus 3D, and the front-facing camera is likely somewhere around 1.3 megapixels. We can expect to see this mother flying around Mobile World Congress 2012 next month – and we'll be there to let you know! Follow us here on SlashGear for the most comprehensive coverage of Mobile World Congress available on the internet!
[
PocketNow]