LG creates stick-on OLED TV screen less than 1mm thick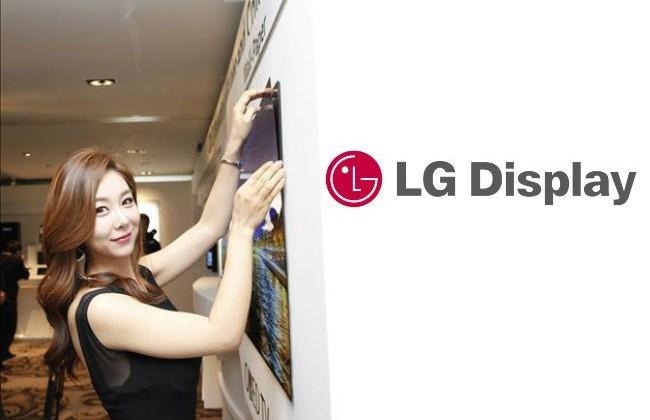 LG Display just unveiled a new, ultra-thin television screen that is less than one millimeter thick, at an industry event in its home country, Korea. LG's current thinnest TV screen is a 55-inch OLED panel that is 4.3 mm thick. So, four of these new screens stacked together are still thinner than LG's thinnest screen on the market. This new display won't be available in stores anytime soon. The design revealed in Seoul is a proof-of-concept showing that the technology is possible even though production costs may not be low enough to be practical, yet.
The screen presented in Korea is a 55-inch OLED panel. It is only .97 mm thick and it weighs 1.9 kilograms. Instead of a traditional wall mount, the screen sticks onto a magnetic mat which is applied to the wall. The screen can then be peeled off just like a refrigerator magnet.
This new wallpaper-like TV is part of a push on LG's part towards pursuing OLED technology. It believes that future growth lies in OLED technology, which can make TV's lighter and thinner than LCD (liquid crystal display) technology. OLED (organic light emitting diodes) allow for more flexibility than LED screens, paving the way for massive curved screens and gaming monitors. OLED's are also lighter because they emit their own light, eliminating a separate layer for backlighting.
LG is keeping its eye on large, high-end television sets. OLED technology has a history of low yield (percentage of the manufactured material that actually functions), which raises the production cost, considerably. It plans to debut 99-inch OLED panel TV later this year. LG's current 77-inch 4K OLED screen retails for a whopping $24,999 USD. Based on that, who knows how much the 99-inch model will cost; it's sure to be out of my price range.
Source: CNet