LG Cinema 3D DX2000 display uses eye-tracking for glasses-free 3D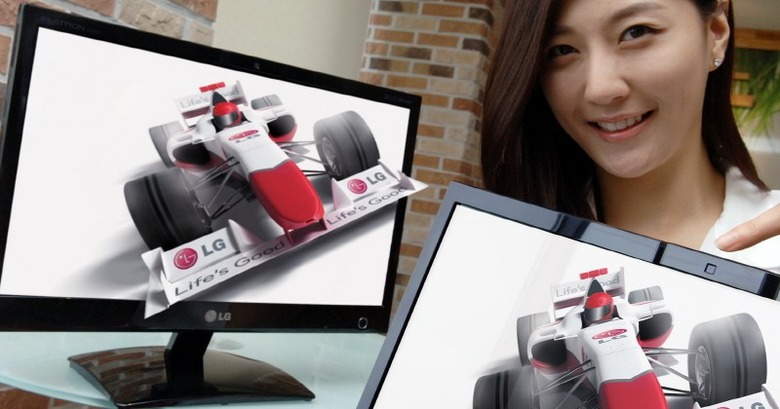 LG has outed its latest 3D monitor, the LG Cinema 3D DX2000, and like Toshiba's recent Qosmio F750 3D notebook it uses eye-tracking to offer glasses-free 3D images and video no matter from what angle you're looking at the screen. A webcam integrated into the bezel of the monitor tracks the viewer's eye position and then adjusts the parallax-barrier 3D display to suit, whether they're looking from the side, above or below.
It's not clear from LG's press release whether, as on the Qosmio, the DX2000 is capable of showing both 2D and 3D content simultaneously. On the Toshiba, it's possible to have one window showing a 3D movie while another has your email inbox in 2D, based on the principle that some things really aren't suited to 3D graphics. However, LG has fitted 2D-to-3D upscaling technology, which will allow viewers to convert regular footage to some semblance of 3D.
The 20-inch DX2000 runs at 1600 x 900 resolution and has a 1,000:1 contrast ratio as well as a 5ms response time. 2D image brightness is 250 cd/m2, and there's an anti-glare coating too. Ports include DVI and HDMI. It will go on sale in Korea priced at 1.29m Won ($1,210).