LG Bootloop Lawsuit Now Includes G5, V20, Nexus 5X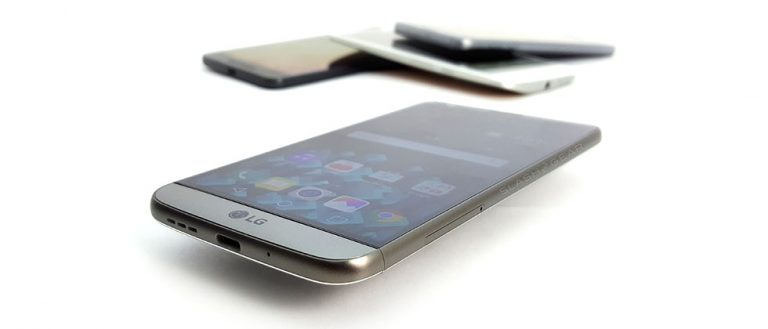 No smartphone is perfect, but some fail so spectacularly that they get not only some media coverage but even a class action lawsuit. And, no, for the first time, we're not talking about the Samsung Galaxy Note 7. In the federal district Southern California, LG was slapped with a class action lawsuit by disgruntled owners of LG G4 and LG V10 smartphone who were fed up with the company's shoddy craftsmanship and even shoddier customer support. Now that list of devices has grown to include the Nexus 5X, the LG G5, and the LG V20.
At the heart of the lawsuit is the bootloop problem that owners of the two older smartphones have started to experience. In a nutshell, this means that the phone has been stuck at rebooting over and over again, practically rendering them useless. According to the lawsuit, the processors in the G4 and the V10 were inadequately soldered, to the point that the connection loosens when heated, like when the smartphone is used.
Without going into details, LG acknowledged that the G4 did have some problems and offered to replace defective units. However, those replacement units exhibited the same problems. Worse, when the original defective units fell outside the one-year warranty period, LG would refuse to replace even the defective ones. Same went for the LG V10, which was nearly similar to the G4 in terms of hardware.
Apparently, the issues weren't limited to those two either. The lawsuit has been amended to include 2016 LG smartphones. Though different in hardware, it seems that the phones are beset by the same problems that render them either entirely useless or, at the very least, painfully slow to run. No common theory has been offered yet, other than the fact that they were all made by LG.
Although not as large scale as the Galaxy Note 7 fiasco, this lawsuit could still significantly hurt LG if it gets any bigger. The company has just started on a path of recovery and redemption after the failed, and apparently defective, G5. It definitely doesn't help if its latest and greatest flagship is met with suspicion in one of the largest smartphone markets in the world.
VIA: Ars Technica