LG boasts 10 million L-series phones sold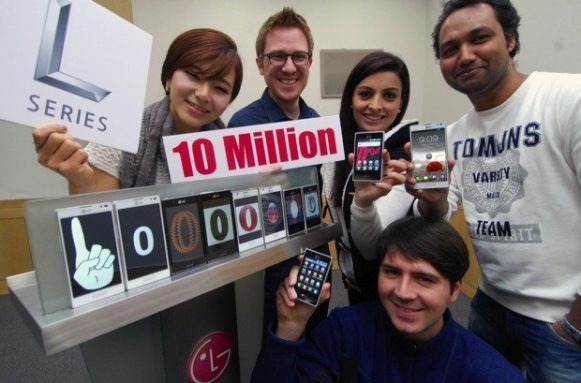 While the Optimus G and the Nexus 4 might be the company's top products, LG also sells some pretty mean mid-range devices as well, specifically the Optimus L-series. The company first launched its L-series devices at Mobile World Congress back in February, and has since sold 10 million of them. The series consists of four different models, the latest being the flagship L-series handset, the Optimus L9.
While 10 million isn't nearly close to Samsung's 30 million sold with the Galaxy S III, calling their 10 million achievement a "modest milestone," LG still loves to boast sales figures. The company says the 10 million mark is "proof that many consumers want attractive smartphones with distinctive — not "me too" — styling."
The L-series consists of the basic Optimus L3, the Optimus L5, the Optimus L7 and the aforementioned Optimus L9. The company promotes these handsets as fashionable alternatives to the sea of all the identical Android phones available to consumers, an argument that LG pushes for with these devices. And while even the L9 isn't top-of-the-line, it's a perfect example of a budget handset that performs.
10 million units sold is impressive for any smartphone, but we're talking about four different handsets that have combined for 10 million sold, which comes down to 2.5 million per model on average. Personally, we'd love to see the breakdown of which L-series smartphone has proven the most popular out of the bunch.