LG Bluetooth speakers unveiled ahead of IFA 2016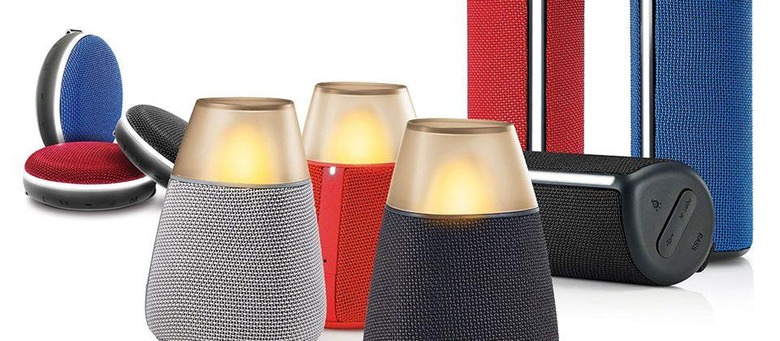 If you are part of the audio everywhere crowd, you might appreciate the new line of Bluetooth speakers that
has just unveiled ahead of their official debut at IFA 2016. The new line includes three different speaker models carrying model numbers PH2, PH3, and PH4. The different models run the range from the casual to audiophile grade to meet the needs of different listener types says LG.
"LG's new line of Bluetooth speakers combine powerful sound performance with compact, portable design," said Tim Alessi, senior director, product marketing for home entertainment at LG ElectronicsUSA. "Understanding the busy lifestyles of many of today's consumers, we sought to create a diverse lineup of audio products that deliver a seamless listening experience in any situation or setting."
Casual listeners will enjoy the PH2 Bluetooth speaker that has features a casual listener will appriciate. The PH2 has a design that reminds of a hockey puck. It also has 2.5W of power inside and measures in at 3.8-ichs x 1.5-inches. The speaker with its LED light is aimed at active users who might want tunes and appreciate some light as well. The PH4 is a bit larger and packs 16W of power in a 2.5 x 3.1-inch package.
The PH4 is also water resistant and has 360-degree sound thanks to its taller cylinder shape. The PH3 has 3W of power and measures 3.5 x 4.9-inches. It has a strange shape that looks a lot like a candle you might find on the table when you go to dinner. It comes in three colors and has five different multicolored light modes. Battery life for the range is six hours for the PH2 and up to ten hours for the PH3 and PH4. The speakers will hit retailers this fall at undisclosed prices.
SOURCE: