LG BL40 21:9 phone grabbed in wild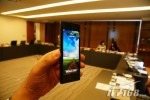 After the rather controlled first set of leaked LG BL40 photos we've now got a second set, and these show the 21:9 aspect feature phone frolicking in a slightly more public place.  The team over at Sina had a chance to grab a BL40 prototype for a couple of shots as well as some glowing feedback. 
The long, thin casing is still splitting opinion, but there's little other way LG could have fitted their 4-inch 800 x 345 display in.  That supports multitouch and uses LG's S-Class 3D UI; plus there's a 5-megapixel camera, WiFi, FM transmitter and a microSD cards slot, together with 335MB of internal storage.
It's not the full hands-on review we're still waiting for, but the pictures do seem to confirm that LG really have managed to pack a whole lot into a narrow (if long) handset.  Whether that achievement is scuppered by not loading up a "proper" OS such as Android remains to be seen.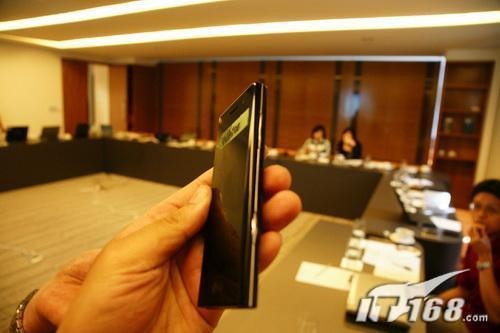 [via SlashPhone]