LG BD300 for Europe: no Netflix but still 1080p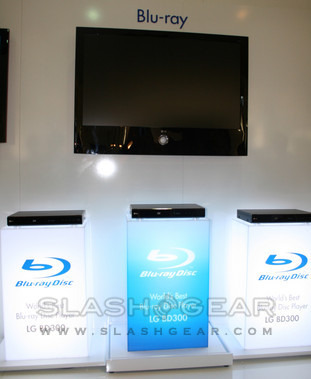 LG have been showing off their BD300 Blu-ray player at IFA 2008, and while the US version includes Netflix movie downloads the company has made no comment about the possibility of streaming media or IPTV for the European version.  Instead they're boasting about the "advanced viewing experience", with BD-Live, 1080p full High Definition and the ability to playback Blu-ray discs, DVDs and DivX movies.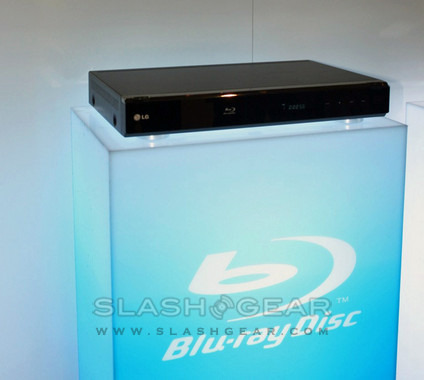 A USB 2.0 port can be used to load MPEG4 video, JPEG, MP3 and WMA files. In terms of audio, both Dolby True HD and DTS-HD are supported, and LG's SIMPLINK connectivity also allows users to operate all functions with a single remote control.
Best of all for day-to-day use, perhaps, the booting, loading and tray opening are all reportedly much faster than rival players. Anyone who has waited what seems like an eternity for a Blu-ray movie to load up will appreciate that. The LG BD300 will be available in Europe in October 2008, price yet to be announced.