LG bares WebOS Smart TV plans at CES 2014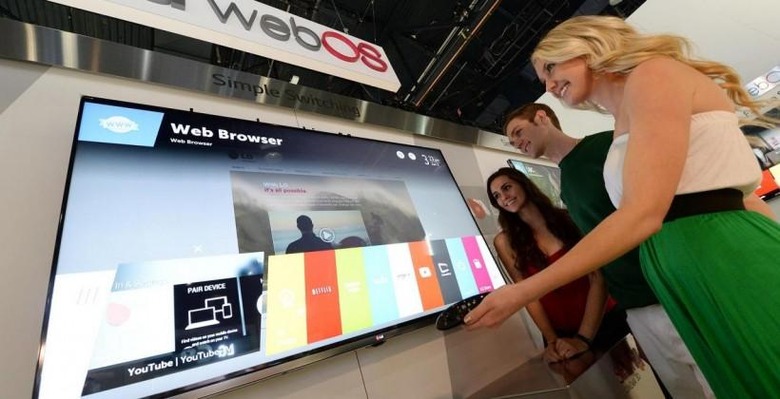 As hinted over the past weeks, LG had something in store regarding the nearly dead WebOS platform in time for CES 2014. While the Korean manufacturer hasn't yet unveiled a specific TV model running the mobile system yet, it did reveal what it has in mind for upcoming devices.
Early last year, LG acquired from HP the WebOS operating system, which was developed by Palm as a last ditch effort to reclaim its status in the mobile industry before also getting bought out in the end. At that time, it was already clear that LG's plans for the platform had nothing to do with smartphones and tablets, preferring to relegate it to the realm of smart TVs instead. Now, LG is ready to disclose what WebOS means for its smart TV line.
For LG, WebOS brings three key benefits in the form of easy or simple features. With Easy connection, LG tries to simplify setting up a new smart TV, always a daunting task especially for less technically inclined consumers. WebOS introduces cute animated characters that will help make the setup process not only easy but even entertaining, to some extent. Whether that quickly becomes annoying is something left to be seen.
WebOS is also tasked with bringing simple switching, allowing users to move from one connected device to another as seamlessly as possible. Recent or current content are all aggregated in a single Favorites list. WebOS also brings the ability to search and record shows into the mix. Multitasking is yet another benefit that WebOS brings with it, letting users easily switch between local video content, streaming sources, and apps via an easy to use launcher.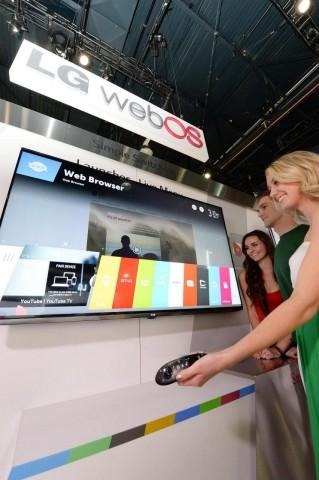 And finally, WebOS also adds easy navigation to LG's next generation of smart TVs. All the powerful features won't mean a thing if users can't find the content they want or need, which is what the WebOS-based user interface promises to deliver. But in addition to this traditional method of input and feedback, WebOS also opens the door for features such as voice recognition and gesture support.
All of these sound great on paper, but the real test will be on an actual, functioning device. LG has not yet announced the expected WebOS-powered smart TV, but it's too early into CES 2014 to call it a day.
SOURCE: LG