LG and Sprint team on first 5G phone for 2019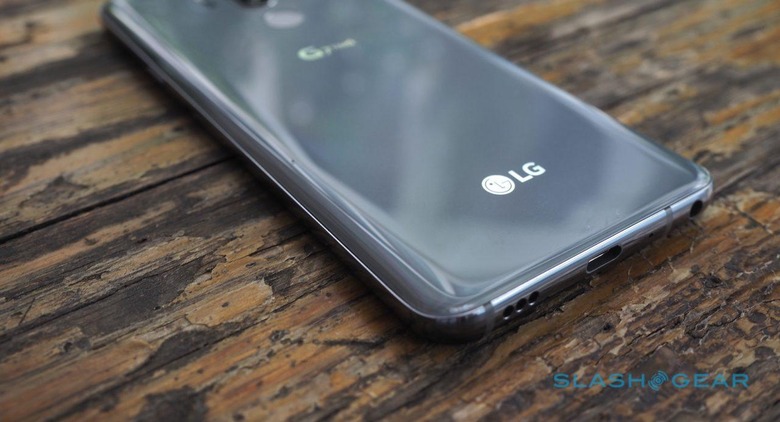 LG and Sprint will make the carrier's first 5G smartphone, with the new handset expected to debut sometime in 2019. It follows Verizon announcing its first 5G-compatible phone, the Moto Z3, which went on sale this month but won't get its 5G support until next year.
Sprint says that it expects the 5G phone – and the service it'll use – to be available in the first half of 2019. "LG has done tremendous work developing technical designs that enable us to be among the first movers in mobile 5G," Dr. John Saw, chief technology officer at Sprint, said of the collaboration. "Today's announcement brings us one step closer to putting a beautifully-designed advanced 5G smartphone in our customer's hands."
As always, the boasts are faster speeds and far fewer hiccups. Full HD movies, Sprint suggests, will download "in seconds instead of minutes," while there'll be no lag or delays for graphic-heavy videos and games. That is, of course, assuming you're in one of the limited 5G markets.
Those will include Atlanta, Chicago, Dallas, Houston, Kansas City, Los Angeles, New York City, Phoenix and Washington, D.C. at first. Unsurprisingly Sprint plans to expand the network after that, but there's no word on where, exactly, it will do that. It means that, for many, even if they have a 5G device they'll still likely spend much of their time on 4G LTE connections.
It's for that reason, among others, that Verizon decided to go with a modular approach for its 5G handset. Unlike
, however, which will rely on a 5G Moto Mod in order to upgrade it with 5G support next year, Sprint's smartphone will have compatibility with next-generation networks baked in from the start. Device specifications aren't being shared yet, but according to the carrier they've already been finalized.
Speaking to
, John Tudhope, Sprint's director of product marketing, wouldn't confirm exact hardware, though given LG is best known right now for its Android devices it seems likely that this Sprint LG 5G handset will run Google's OS. Instead, he suggested the carrier's 5G device would be a lot more streamlined than what Verizon is promoting.
"We have a final hardware design that we're pretty excited about," Tudhope explained. "It is 100 percent a truly integrated smartphone that we think will be the first of its kind. It is a really elegant, high-end premium look-and-feel phone ... not much thicker than a normal high-end premium smartphone, and will have the appropriate battery to account for the power needs."
5G's focus on speed and reducing latency has made it the biggest buzzword in mobile right now, though it's likely to be some time before it's quite ready for the mass market. Although the first 5G networks are on track to go live by the end of this year, they'll initially only be used for mobile broadband. It won't be until 2019 until handsets arrive, and even then they're likely to pay a penalty in bulk in order to accommodate the hardware to take advantage of 5G.