Moto Z3 Review: Waiting for 5G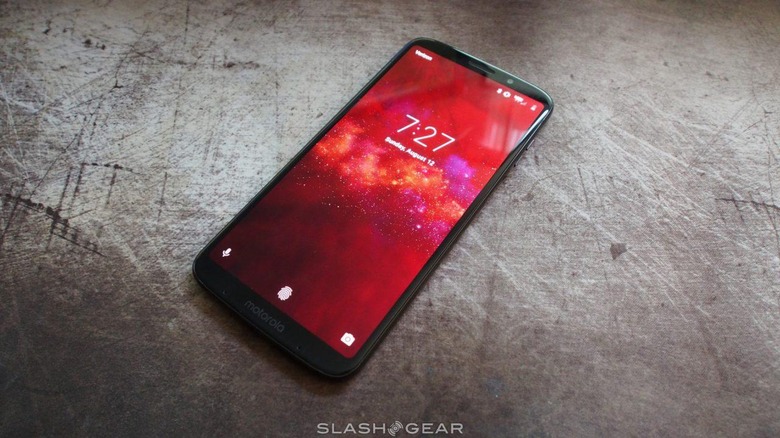 The Moto Z3 is a curious device, mostly because its reason for existing hasn't been released yet. The Z3 will one day be compatible with the admittedly impressive 5G Moto Mod, a detachable accessory that's the product of a team up between Verizon, Motorola, and Qualcomm. The problem, and what leaves me scratching my head, is that the 5G mod won't be available until sometime next year, while the Moto Z3 is launching this month as a Verizon exclusive.
Making this whole thing even more confusing is the fact that the Moto Z3 is almost exactly the same as the Moto Z3 Play, which was only released back in June. There are some differences between the two, but they're also similar enough that you can't help but wonder if Motorola might cannibalize sales of one device by launching both in such close proximity. For better or worse, the Moto Z3 is here, so let's take a look at what it offers.
Hardware and Design
The Moto Z3 and the Moto Z3 Play share the same design, save for one key difference: color. While the Z3 Play comes in a finish Motorola refers to as "deep indigo," the Z3 ships in "ceramic black." Aside from that, they're the same; volume buttons, SIM trays, fingerprint scanners, cameras, and microphones are all in the same spots on both devices. If you asked someone who wasn't aware that you could tell the phones apart by color, they'd assume that they're just different variants of the same phone.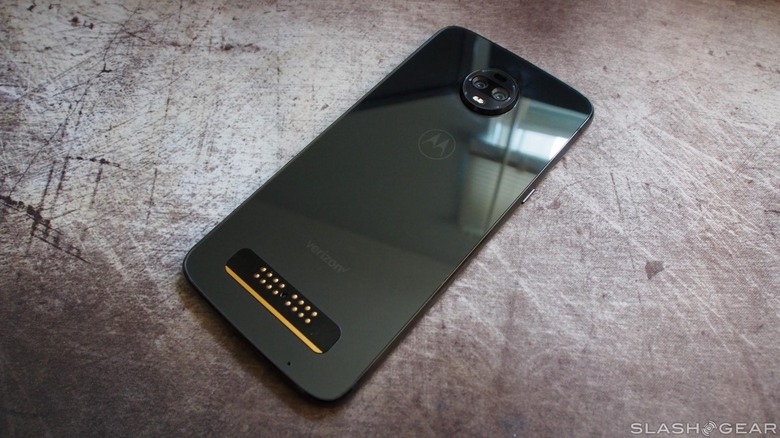 That's not a bad thing, however. I like the look and feel of the Z3, but I will say that without a case to add some grip, the Z3 definitely feels a little on the fragile and slippery side. The phone's glass back contributes to that slipperiness, and there have been a few times where I've set the phone on my leg or an arm rest only to watch it quickly slip off and drop onto the floor. Despite this frustration, I can't deny that the phone looks sleek and still feels pretty good in the hand.
A 6.01-inch Super AMOLED display takes up most of the front of the device. Clocking in at 2160 x 1080 resolution, this is the same display found on the Z3 Play, but as the old adage goes: "if it ain't broke, don't fix it." The display on the Z3 is easily one of the best parts of this phone – it offers sharp, vibrant visuals and it's significantly better than what you might typically expect to find on a phone of this price. At just a hair over six inches, it's certainly a big display, but the borders around it are small enough that it doesn't turn the Z3 into something unwieldy.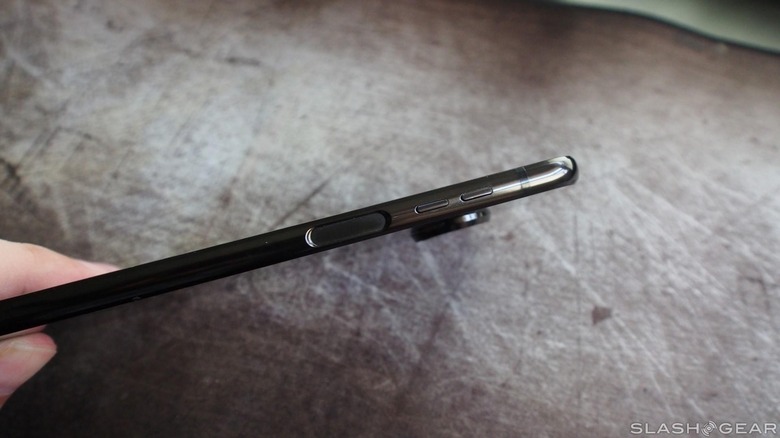 I'm actually fond of the display for a fairly weird reason: the Galaxy S8 is my daily driver and, while I generally like that phone a lot, I've decided that I don't care for its "Infinity Display" with its curved edges that cause me to pull up menus and notification drop-downs when I don't mean to. It's really nice having a flat display again, complete with an actual bezel to hold on to. Like I said, it's a weird reason, and it's more a complaint against Samsung than it is a compliment toward Motorola.
Anyway, we come to the first major difference between the Z3 and its (slightly) older brother: the CPU. While the Z3 Play uses a Snapdragon 636, putting it firmly in the mid-range, the Z3 instead uses a Snapdragon 835. When we consider SoC timelines, the Snapdragon 835 is beginning to look a little long in the tooth, but it's still a good processor that helps elevate the Moto Z3 closer to the high-end.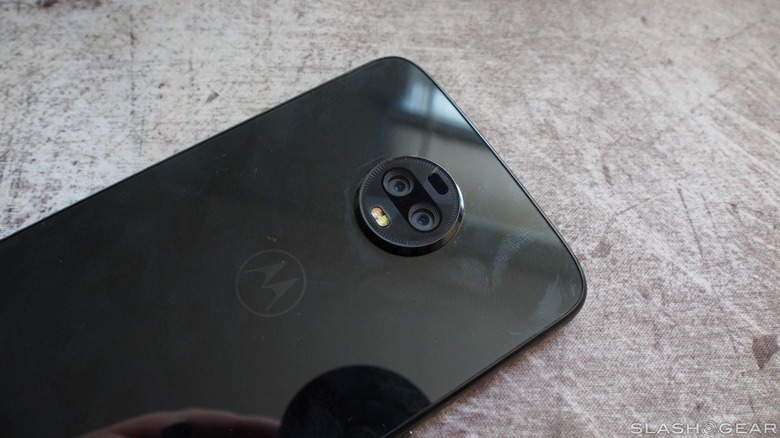 The rear-facing camera has seen an upgrade in the jump from the Z3 Play to the Z3 as well. The Z3 Play featured a dual-camera setup with one 12MP sensor and a 5MP depth sensor, but on the Z3, the second sensor has been upgraded to a 12MP one. The photos the phone takes are pretty solid, all things considered.
Photos taken in direct sunlight can look a little washed out, while photos that have a lot going on (such as the one with the trees you see below) can lose a bit of detail. All in all, though, the Z3 is capable of taking some great photos, and I was particularly impressed with some of the indoor shots I took. Take a look at all of my sample shots in the gallery below.
The camera comes with a variety of options for both photos and video. You can turn on cutout mode to put the phone's dual camera to work for you, putting the subject of your photo in front of a different background. There's also a true black and white photo mode, as well as a cinemagraph mode that allows you to keep one part of a photo still while another part is in motion – think of it as a GIF where only one part of the image is moving. Toss in a text scanner, the unsurprising set of face filters, and even a YouTube Live setting for the video camera, and we have a camera app that offers some intriguing options.
Motorola says that the Z3's 3,000mAh battery is enough to last you all day, and I believe it as long as you aren't looking to have the screen on for 12 hours straight. With the display off, the battery drains very slowly, and in my testing, I was able to get about 6 hours of screen on time while streaming 720p60 video at 50% brightness. I can easily see most folks getting a day's worth of normal use out of the battery, but hey, if that doesn't prove to be enough, there's a Moto Mod to solve that particular issue, right?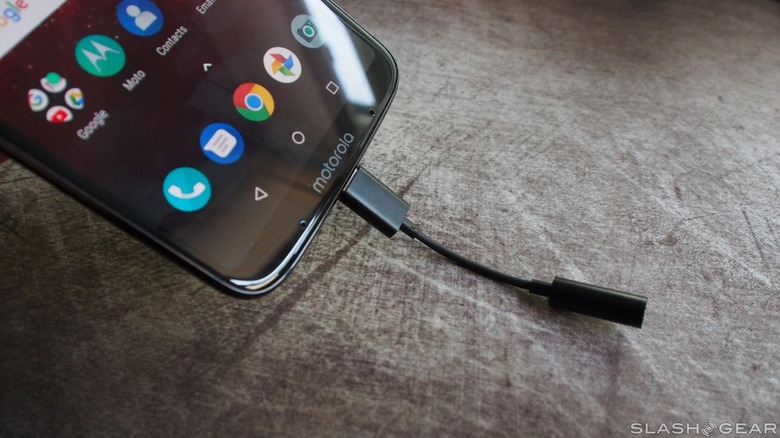 While I really like the Z3 – I think it offers great value for its $480 asking price, in fact – there is one thing that I can't forgive, and that's the lack of a headphone jack. I use the headphone jack on my Galaxy S8 every single day, and plugging my headphones into a dongle that plugs into the phone's USB-C port isn't an acceptable solution for me, as I often want to charge my phone and listen at the same time.
I don't care if the headphone jack is truly dead – smartphones had them for 10 years before they suddenly became a problem, and I will keep complaining every time I see a phone without one. Making us use dongles or expensive Bluetooth earbuds just feels so unnecessary when our old analog buddy got the job done so perfectly.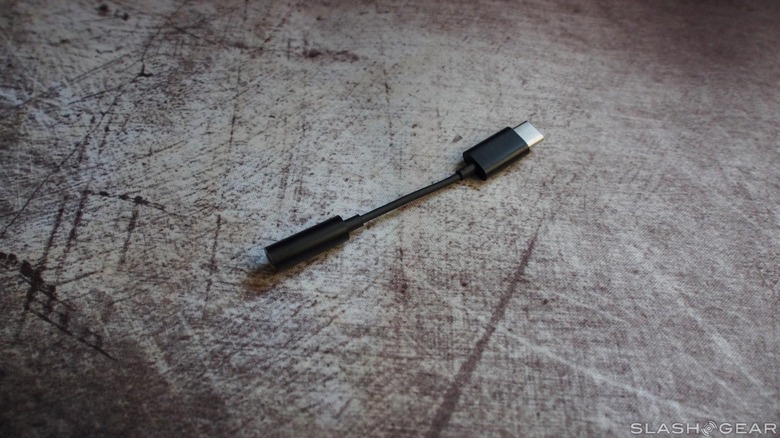 Beyond the new rear-facing camera and the more powerful Snapdragon, we're not really getting anything new in the Z3. Everything from the RAM (4GB) and storage (64GB) to the selfie camera (8MP) and even weight (5.5oz) are the same between the Moto Z3 Play and the Moto Z3. If you were to look at the spec sheets side-by-side, you'd probably wonder why Motorola would go to the trouble of launching a phone that's so similar to a device that's only two months old. We have 5G to thank for that, along with Motorola's ambition to be the first out of the gate even if it means releasing a phone months ahead of time.
The Big 5G Question
In truth, I really like the idea of the 5G Moto Mod, or at least I did at first. It seemed like a good middle ground for those who wanted to upgrade now but didn't want to be left out in the cold when Verizon launches its 5G network in the not-too-distant future.
The more I think about it, though, the more I wonder what the point is. Don't get me wrong, the 5G Moto Mod is an impressive piece of kit, and it's one of the best applications we've seen of this attachable accessory concept Motorola has been kicking around for the past couple of years. I think it's truly fascinating that Motorola has essentially created a snap-on 5G antenna for your 4G LTE phone, and I think some people will go all-in on that idea just to be on the cutting edge of mobile internet technology.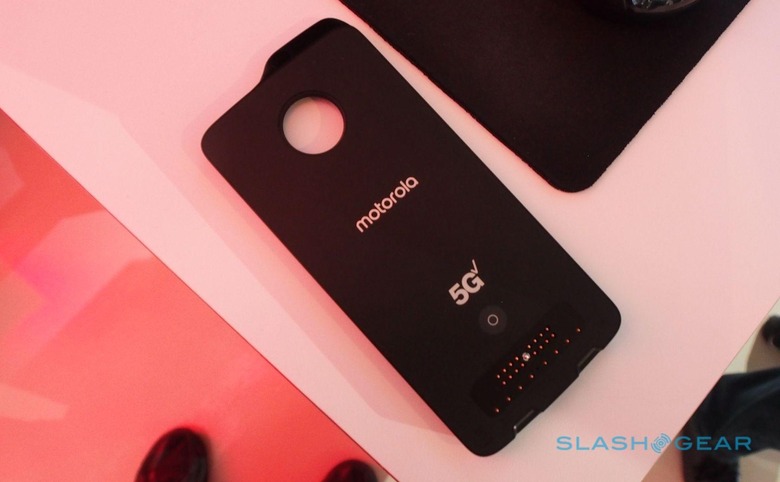 The problem, though, is that there are still so many question marks surrounding the launch of 5G. That's especially true in Verizon's case, which has been dragging its feet on giving us an actual roadmap for its mobile 5G plans. We know that Verizon plans to launch 5G broadband in some markets by the end of 2018, but beyond that, we've only heard that Verizon will begin rolling out mobile 5G early next year.
The assumption is that the 5G Moto Mod will be available as soon as that roll out begins, which is fine for the major metropolitan customers who have a Z3. After all, Verizon will almost certainly follow the lead of every other carrier and launch 5G in its biggest markets first – New York, Los Angeles, Houston, Chicago, Philadelphia, so forth and so on. For people who live in smaller cities and towns across the US, there's no telling when they'll get 5G service. We could be well into 2020 by the time anyone living outside of the States' biggest cities has regular access to 5G.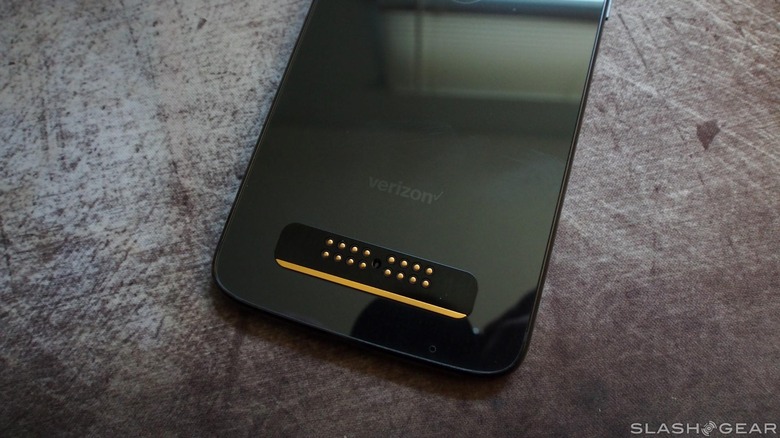 Not only that, but it strikes me as unrealistic to think that Motorola will be the only one with a compatible phone ready to go when Verizon flips the switch on its 5G network. Even if it means breaking their usual release schedules, it isn't hard to imagine big manufacturers like Samsung, Google, or LG putting together phone launches to coincide with the introduction of 5G. Is using a 4G LTE phone with an 5G antenna add-on going to look appealing when Samsung announces that the S10 or Note 10 will be a 5G-enabled phone? I don't think it will be.
That's another thing to consider: as cool as the 5G Moto Mod is, it adds significant bulk to what is otherwise a sleek and slim phone. In fact, the mod nearly doubles the overall thickness, and that's definitely something worth bearing in mind. I'm not usually a stickler for phone thickness – if I were, I wouldn't have spent two paragraphs lamenting the lack of a headphone jack earlier in this review – but the Z3 could very well become too bulky once we're living in a post-5G world and that Moto Mod becomes a permanent addition to the phone.
Wrap-Up
So, where does all of this leave us? I don't think you should buy this phone specifically to be one of the first through the door when Verizon launches its 5G network, unless you happen to live in a major city that's sure to get 5G first. If you live in New York or LA and you want the Z3 so you can start using 5G on day one, then sure, this is a good buy.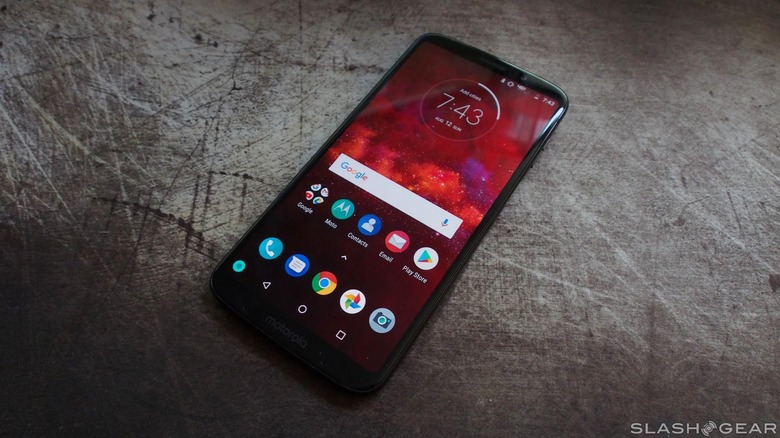 For everyone else, though, you should consider this phone's eventual support for 5G to be a perk and not let it factor into your purchasing decision here in August 2018. Right now, the Moto Z3 is the only phone confirmed to support Verizon 5G, but I guarantee that the landscape will change drastically as we close in on that rollout. There are too many unknowns at the moment to commit to the Z3 as your first 5G phone.
However, the Z3 does offer a lot aside from the promise of 5G. While it doesn't have the internals to place it among the best of the best, it has excellent hardware for $480. That's less than half the price of an iPhone X or a Note 9, but I'll tell you that the phone definitely doesn't feel half as slow. At a time when manufacturers like Samsung and Apple seem to be pushing up the price of their phones just to see what kind of ceiling the market will tolerate, it's refreshing to see phone that performs this well without a ridiculous price tag.
So, I think the Moto Z3 is worth buying if you want a solid phone that won't break the bank, but I don't think you should get caught up in all the 5G hype just yet. If that's one of your primary motivations for considering the Z3, you should definitely hold off for now and wait to see what things look like once we're into 2019.