LG Add VUDU 1080p On-Demand Movies To NetCast HDTVs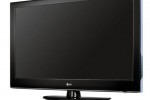 VUDU have announced that they have partnered with LG to put their on-demand IPTV system into the latter's HDTVs.  Rather than demanding a separate VUDU box, the LG "NetCast" range of TVs will be able to access on-demand rental or purchase of HD and 1080p Full HD titles, with a system that VUDU promise will see no stuttering or buffering delays.
There's also Dolby Digital Plus 5.1 surround sound, instant fast-forward and rewind, together with chapter navigation.  So far VUDU offer over 2,000 titles in HD and HDX (1080p) resolution, together with SD films and TV shows.
The update will be rolled out to existing LH50-series and PS80-series internet-connected HDTVs starting from August 2009, as well as being preloaded onto new sets.  There's no monthly rental fee for the VUDU service, and we imagine other IPTV-capable TV manufacturers are already eying up their system for possible inclusion. 
Press Release:
VUDU's Streaming Movie Service Transforms HDTVs into Movie-On-Demand Video Stores

VUDU Launches Unparalleled New Movie Streaming Service For Next Generation Smart TVs

Santa Clara, CA – July 29, 2009, VUDU Inc., a leading provider of on-demand Internet entertainment services today announced its second-generation service platform specifically optimized for Internet capable smart TVs.

"Smart TV's are part of an exciting new industry trend. VUDU is partnering with leading consumer electronics vendors to embed the new VUDU service directly into the TV, eliminating the expense and hassle of purchasing, installing, or connecting another device to the TV", said Alain Rossmann, CEO of VUDU.

The new VUDU service delivers a compelling environment for consumers to discover and watch high definition 1080p movies on-demand. The company is also announcing that industry leader LG Electronics will ship new HDTVs that include the new VUDU service.

VUDU customers can instantly buy or rent from the largest library of on-demand high definition movies – including the newest releases from all major Hollywood studios, with no monthly fees. The VUDU's service uniquely delivers movies in true 1080p high definition and high resolution Dolby Digital Plus 5.1 surround sound, setting the industry standard for on-demand HD movies.

"Internet-delivered video to the TV, sans box, is the Holy Grail for what the TV industry today calls 'over-the-top' providers, "said Jimmy Schaeffler, Chairman and CSO of The Carmel Group. "I believe VUDU's widely acknowledged excellence in video quality and user experience is likely to be a key driver for customer adoption of this next generation of smart devices in the living room."

"With our second generation platform we are pushing the envelope even further by delivering for the first time features such as instant fast forward and rewind, instant start for all movie qualities including HDX, and an even faster and more refined user interface" said Alain Rossmann, CEO of VUDU.

Key VUDU Features:

Instant viewing experience: unlike typical Internet and on-demand video streaming, VUDU movies start immediately, and viewers can fast forward, rewind and browse chapters without the delays or the frustration associated with buffering.

Highest quality on-demand experience: VUDU's unique HDX format delivers true 1080p resolution, TruFilm picture enhancements, and high resolution Dolby Digital Plus 5.1 surround sound

No monthly fees: customers can instantly buy or rent from VUDU's extensive library of standard and high definition movie and TV titles.

Largest HD library anywhere: over 2,000 titles are available in HD or HDX format.

New releases: Newly released titles from all major studios are available day and date with the DVD release, months before they are typically available on subscription-based services.

The new VUDU Service for smart TVs will make its debut on LG Electronics' upcoming models of Broadband TVs.