LG 5k 105-inch Curved UHD TV arrives in Q4 2014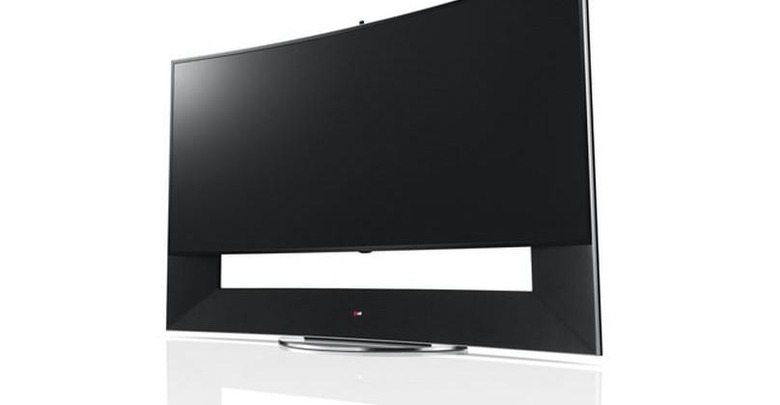 LG has put its massive curved 105-inch Ultra HD television up for pre-order in South Korea, and promises that it'll be available to buyers in other locations this coming fourth quarter. Among other things, this UHD TV offering trumps 4K televisions, offering the higher 5K instead.
The 105UC9 television offers a resolution of 5,120 x 2,160 pixels with a CinemaScope 21:9 aspect ratio. This is several times the resolution of a Full HD television, and comes with the promise of "lifelike images". There's LG's True 4K Engine Pro and IPS 4K Panel both at work aiding in this.
Hit up our LG portal for more news!
Attention to audio detail is just as extensive, including a 7.2 channel/150watt integrated sound system. Harman Kardon worked in partnership with LG with the audio aspect of the television, and the end product is said to be "a sonic performance worthy of an actual movie theater."
The 105UC9 includes the LG Smart TV platform, allowing the system to work with apps, content, and media devices. The costs of this massive television for markets outside of South Korea haven't yet been revealed, nor has more precise dates for when and where it will become available.
SOURCE: LG Newsroom