LG 55-inch OLED HDTV promises cheaper LCD-beating at CES 2012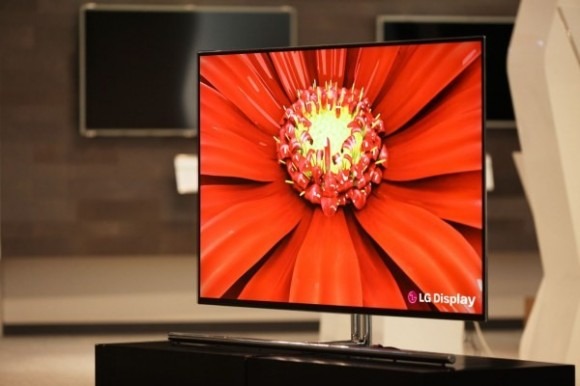 LG has revealed plans to bring a huge 55-inch OLED HDTV to CES 2012 in January, with the super-slim panel using new OLED technology to deliver better color quality and response times. The new set, LG Display claims, demonstrates how AMOLED systems more commonly used in the smaller displays of smartphones can be extended to encompass far bigger panels for televisions.
A 100,000:1 contrast ratio and broader color gamut than similarly sized LCD panels add to a response time in excess of 1,000x faster than LCD, along with reduced power consumption from more intelligent backlighting. There's also what LG is calling "White OLED (WOLED)" which vertically stacks red, green and blue diodes on a white diode base.
Where LG Display has been particularly clever is in the backplane, using an Oxide TFT tech rather than Low Temperature Poly Silicon (LTPS) as is currently common in OLED, for identical picture quality and performance but "significantly reduced investment levels."
Those cheaper manufacturing costs will be essential if large-scale OLED is to take on LCD and plasma in the living room. Existing OLED TVs commercially released have generally been both small and expensive; LG has shown it can go big, but there's no word on whether this particular OLED HDTV will see a retail launch or simply be used as a tech demo for WOLED and Oxide TFT processes.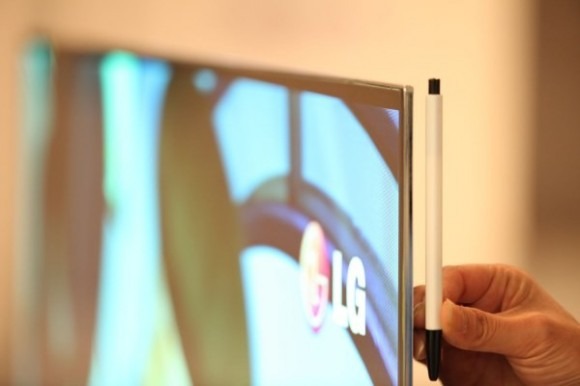 [via Engadget]