Lexus LF-NX Crossover Hybrid Concept Aims At Compact SUV In Frankfurt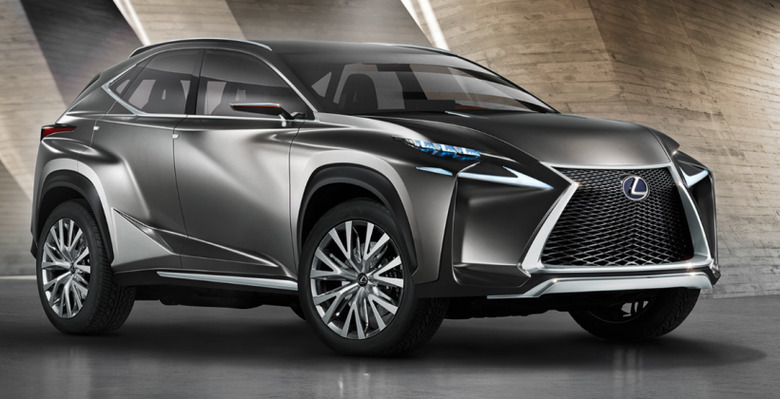 The Frankfurt Motor Show is in full swing this week, today showing off the Lexus LF-NX Crossover Hybrid Concept car to the world. This vehicles comes in at a cool 182.7 inches long with a solid 106.3-inch wheelbase, aiming to come in with a smaller size than what Lexus describes as the vehicle the pioneered the premium crossover segment in 1998: the RX sport utility vehicle. Inside this machine works with what Lexus describes as a "Human Oriented" L-finesse design previously popping up on the LFA and the new IS, aiming for boldness with a sculpted cockpit made with ergonomics in mind.
This vehicle works with new Lexus Remote Touch Interface (RTI) technology. This RTI tech comes to play with a new touch pad design, an adjustable arm rest support, and touch tracer display. You'll also be working with a series of touch-sensitive, electrostatic switches on this vehicle's door trim.
This concept vehicle is currently equipped with what Lexus describes as a full hybrid powertrain fully prepped for SUV performance. This powertrain is said by Lexus to be "on par" with conventionally powered rivals, bringing on a 2.5-liter, four-cylinder Atkinson cycle gas engine aside an electric motor. This vehicle is able to work with "outstanding" fuel consumption and makes certain of low emissions from start to finish.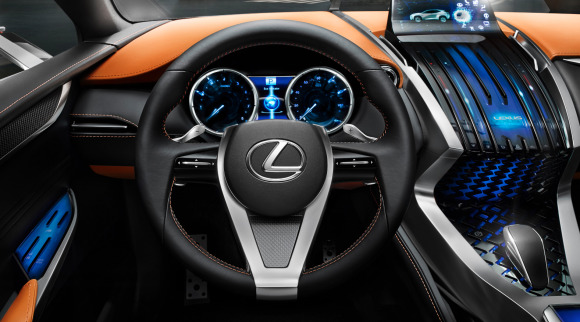 Outside of this vehicle you're going fully Lexus in design, bringing on features like three diamond-shaped LED headlamps and a full-length LED strip for turn signals. Also in the light business is the independent Daytime Running Lights (DRL) setup originally seen on the new IS sedan.
This automobile is – of course – a concept vehicle, and should be looked upon as such. At this time, Lexus has made no indication that this vehicle will be hitting the road in its current configuration.