Lexus is about to take its biggest risk yet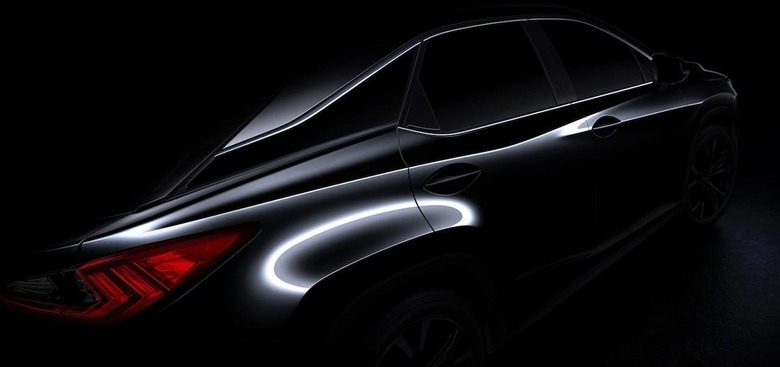 See these L-shaped lamps and aggressive haunches? They're the first glimpse of what will arguably be Lexus' most risky launch so far, as the company revamps its best-selling RX SUV. The 2016 Lexus RX is set to make its official debut in two weeks time, at the North American International Auto Show in New York, and the stakes for the luxury SUV are high. On its own, the RX accounted for more than 30-percent of all Lexus sales in the US last year, which means that if the company gets the new model wrong, it could find itself in seriously hot water.
Lexus may have started out with luxury sedans, but its aggressive push into the high-end SUV space is what has buoyed sales in the US over the past years. Launched first in 1998, it was updated with hybrid technology in 2005, and since then the SUV has become the most popular model in the company's range.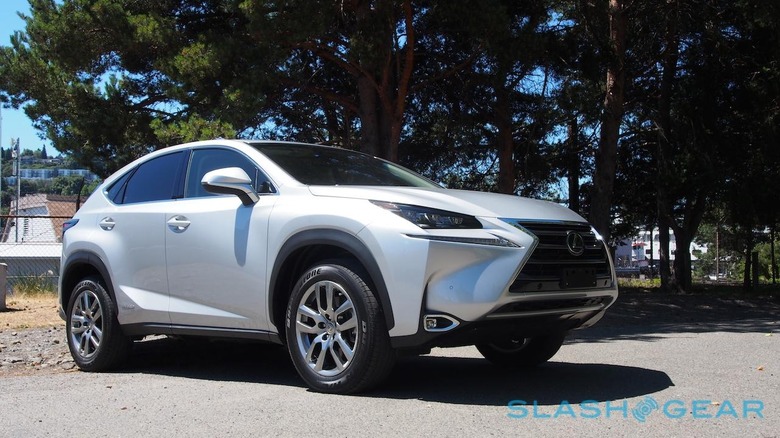 It's a trend Lexus has sought to capitalize on. Last year, the company launched the Lexus NX, a smaller SUV to take advantage of the growing appetite for crossovers.
More aggressively styled than the RX, and introducing Lexus' first homegrown turbocharged engine, the NX also targets a younger audience; one, the Japanese marque was counting on, that would find the distinctive looks appealing rather than a turn-off. The decision proved contentious, with some turned off by the gaping grill and sharp creases.
Lexus, though, shows no sign of stopping. At the Geneva Auto Show last month, for instance, it wheeled out the LF-SA Concept, an even more outlandish interpretation of the modern SUV, only scaled down for extreme urban environments.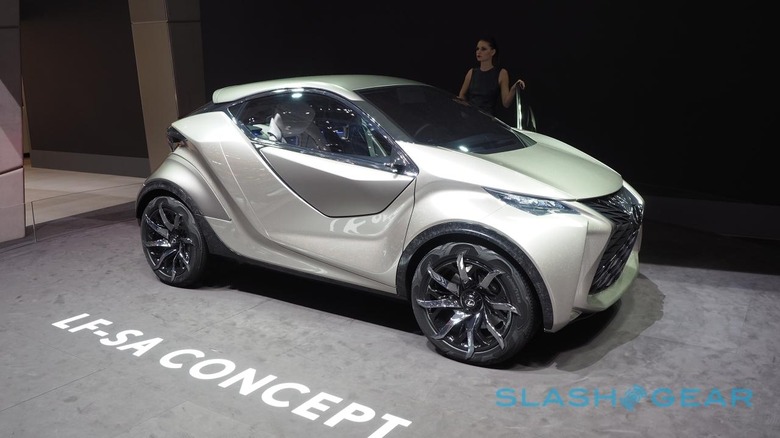 The 2016 RX is unlikely to be as ostentatious – or as divisive – but with every car in the Lexus line-up getting a blast of L-Finesse design language, it's certain to be more striking than the 2015 car, shown below.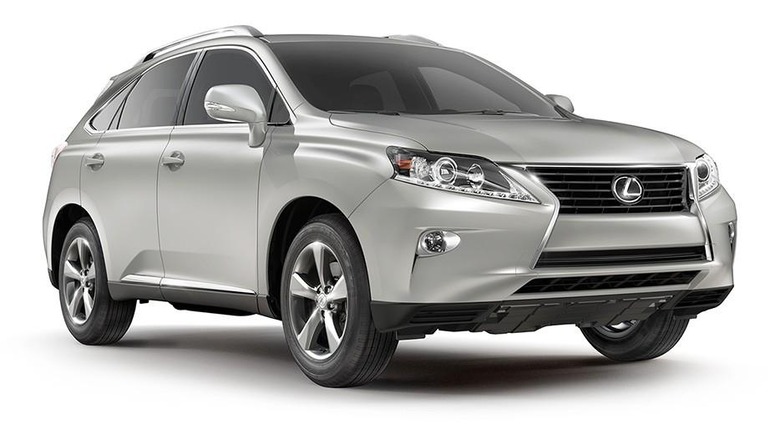 What might be going on under the sheet metal is unclear, though a V6 engine and a hybrid seem likely. Inside, Lexus will presumably borrow features from the NX, including the touchpad controller that replaces the finnicky joystick found in the current car.
SlashGear will be at the NYIAS 2015 in April, bringing back all the news on the latest cars – the 2016 Lexus RX included. Meanwhile, you can find all our automotive news in the SlashGear Cars Hub.