Lexar makes a new JumpDrive Tough USB stick for ruggedness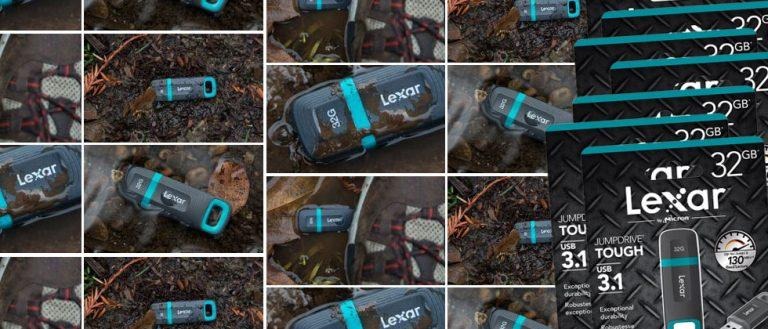 Lexar brand announced this week that they'd be releasing a number of USB jump drives with resistance to impact, pressure, weather, and water. These jump drives will be able to roll with USB 3.1 ports, and will be backwards compatible with USB 3.0 and USB 2.0 ports as well. These USB sticks are able to withstand heavy-duty action and have a loop to attach to a variety of keychains, carabiners, or other oddities.
This device is made to resist impact and pressure up to 750 PSI. It's able to stand temperatures between -13-degrees F to 300-degrees F. This USB drive can dive up to 98 feet under water before it's subject to damage. With the plastic which makes the loop on this device is part of the main body of the device, so it's not going to let loose any time soon.
Users of this USB stick will have EncryptStick Lite software to use. With EncryptStick Lite on this stick, users have 256-bit AES encryption to protect software against corruption, loss, and deletion. Within a password protected software vault, this USB stick encrypts data and securely deletes the lot whenever necessary.
Each USB stick in this collection comes with a 3-year limited warranty and is compatible with both PC and Mac systems. Users will find this USB stick wherever Lexar products are sold in three sizes. 32GB base size is joined by 64GB storage size and a large 128GB storage size – all three sticks are the same physical dimensions.
The smallest internal storage size model at 32GB will cost around $20 USD. Potential users will find the 64GB edition costing around $35, while the 128GB edition will cost closer to $60.