Let's hope the PlayStation 5 doesn't look like this leaked console dev kit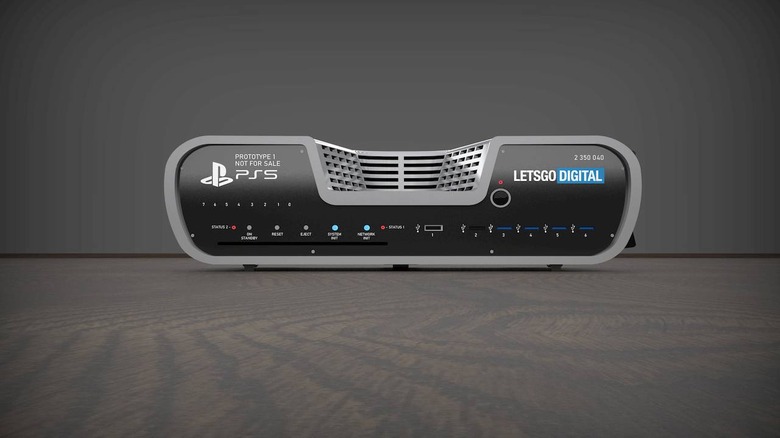 The PlayStation 5 has been the subject of a lot of talk recently, and though Sony hasn't yet shown us the console itself, we've had a look at something that is supposedly a PlayStation 5 dev kit. Now, with photos of that alleged dev kit making the rounds on the internet, a set of new renders have been created to give us a closer look at the console.
The renders were created by Let's Go Digital, which has been following the odyssey of this dev kit very closely. Let's Go Digital first discovered the patent for this machine and published the images that were included in that filing. Not long after, a person who supposedly works for Codemasters confirmed that this is indeed a PS5 dev kit, and now that photos of the device are out in the open, Let's Go Digital has crafted a new set of renders to give us clearer look.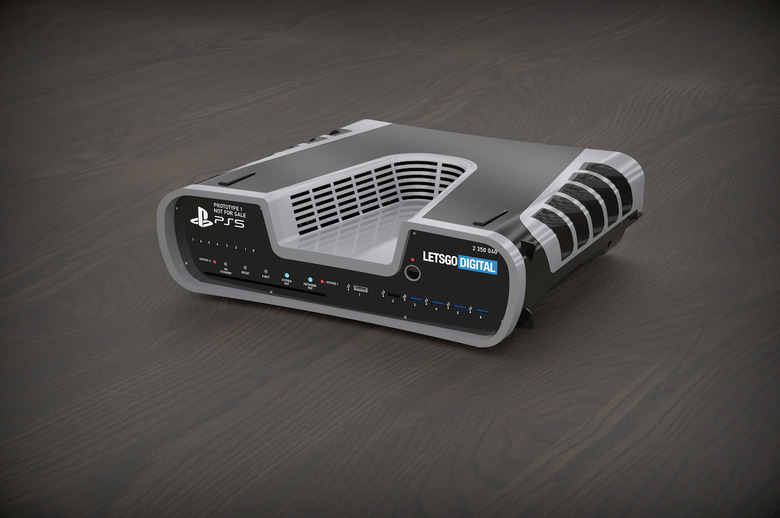 At this point, most of us are hoping that this is indeed just a dev kit and not one of the potential designs of the PS5 itself, because it doesn't have the look of a next-generation console. The console features a large V-shaped indent on the top that's been filled with vents, along with a number of indicators and USB ports covering the front that don't really lend to a very elegant design.
Given the number of vents and the fact that the console features indicators for things like "System Init" and "Network Init," this probably isn't the design Sony is considering for the retail PS5. There's also the fact that Let's Go Digital's renders show a "Prototype 1" label in the upper left corner, suggesting further that this is merely an early hardware build for the PS5 so developers can get to work on making games.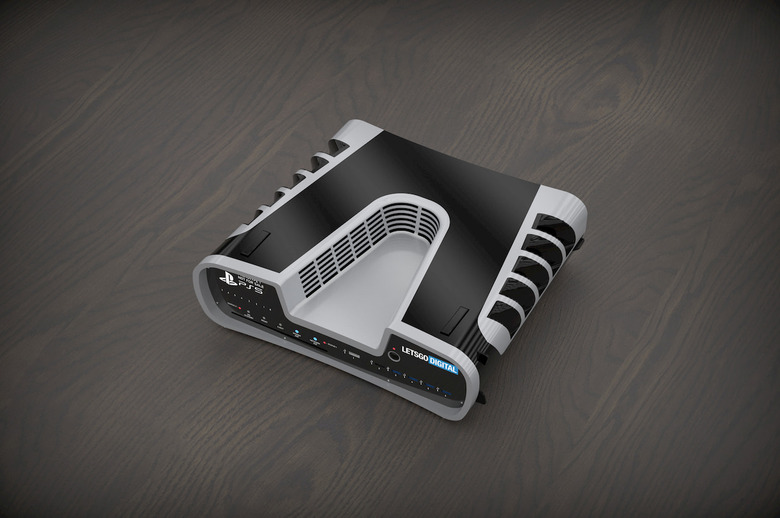 Whatever it is, we won't be seeing the real PlayStation 5 for some time yet. Earlier this month, Sony confirmed that the PlayStation 5 won't be out until holiday 2020, which likely means we won't see the finished design of the console until we're well into next year. We'll keep our ear to the ground for more, but for now, these renders are probably the closest we'll get to the actual PS5 for a while.