Lenovo's Windows RT tablet will be ARM-based IdeaPad Yoga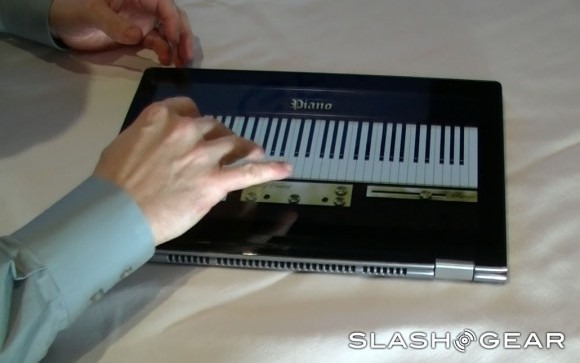 Last week it was reported that Lenovo was working on a convertible tablet that would run Windows RT, Microsoft's ARM-based version of Windows 8. The concept was the same as the IdeaPad Yoga first shown off at CES 2012, but instead of running full-blown Windows 8 and using Intel's Core i5 chip, the tablet would be utilizing one of NVIDIA's Tegra 3 processors and running Windows RT. ABC News corroborates the report, saying that the tablet will carry the IdeaPad Yoga branding.
Lenovo's plan is to release two versions of the convertible tablet, with the NVIDIA-based version to feature "double the battery life of the Intel version." According to ABC News, the tablet should hit the market around the same time as the general Windows 8 release on October 26th. At a Lenovo event last Wednesday, the company dropped a hint that that it was working on a Windows RT product, but declined to give specifics.
The IdeaPad Yoga that was shown off earlier in the year was a convertible ultrabook featuring one of Intel's ULV Core processors. The device functions as a normal laptop, but the screen can be folded backwards, transforming the notebook into a tablet, allowing users to interact with Windows 8 using the touchscreen. The Intel version is said to cost around £1,199 (~$1,880).
ASUS is also working on a similar product, having shown off the TAICHI at Computex back in June. Featuring an Intel Ivy Bridge processor, the TAICHI comes with dual 13.3-inch and 11.6-inch displays, both running a 1080p resolution. The 13.3-inch screen serves as a regular display when in notebook mode, while the 11.6-inch display serves as a touchscreen (complete with stylus support) when the laptop is closed.
[via The Verge]