LenovoEMC LifeLine 4.0 brings Snapshots to Iomega network storage products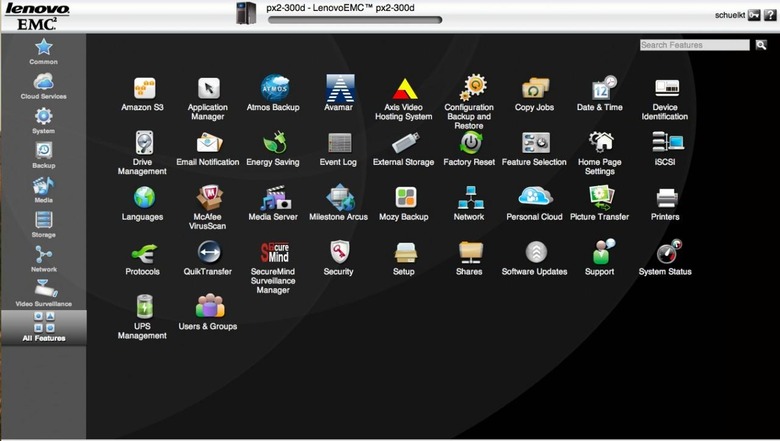 This week the folks at LenovoEMC have delivered no less than LenovoEMC LifeLine 4.0, a brand new update to their Lenovo EMC LifeLine operating system for their Iomega-branded network storage solutions. This system upgrade will be available free for those of you out there owning StorCenter ix and px series network storage products and will be running right out of the box on LenovoEMC-branded storage devices starting in May. LenovoEMC LifeLine 4.0 is bringing with it both an expansion of enterprise computing and security features, made futuristic for your small and medium-sized business.
With LenovoEMC LifeLine 4.0, you'll be working with several improved feature categories: Snapshots, SSD Caching (Cache Pools), IVX (Integrated Virtualization Technology), NFS v4, Active Directory Hybrid Authentication, Active Directory High Availability, iSCSI Security, the ability to work with 4TB HDDs, Twonky Media Server version 7, and Increased emphasis on network security features designed to protect data. At 4TB, this system offers the highest capacity server class HDDs available today (this is with px series products only at the moment).
With Twonky Media Server version 7 you've got DLNA / UPnP compliant media server action running with Twonky Media Beam from mobile devices – connect anywhere! With iSCSI security you'll have secure connections with Mutual CHAP authentication.
With IVX you'll be able to run multiple virtualized machines on your Iomega px12-300r and px12-450r rackmount arrays – good times! This ability is being suggested by LenovoEMC as being great for lightweight Windows Services or dedicated Linux Web Servers, while you're able to have your own private virtualized hardware all around – network cards, drives, and graphics adapters alike.
Snapshots are one of the most fabulous added features in the whole upgrade. With Snapshots your able to work with a point in time of a backup of any storage volume. You can take the snapshot at any time, even when the storage device is actively writing, and you'll be able to restore to this source volume and revert this source volume to its former state, too! Welcome to the Volume Shadow Copy (VSS) provider way to fly!
If you'd like to download this update for yourself, you'll need to go to either http://support.lenovoemc.com or www.iomega.com/support and make it so! You'll have to have an Iomega ix or px series network storage device to do so, while future devices with this system onboard will be coming closer to May all around the world!