Lenovo Z5 Pro GT official: A spicy slider with red accents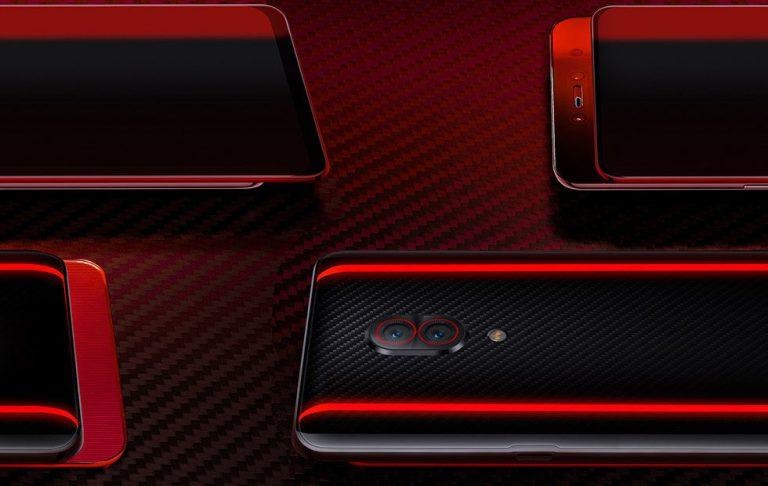 There's a new smartphone from Lenovo out in the public today, and it's got some hot red accents. This is the Lenovo Z5 Pro GT, a quick follow-up to the midrange Lenovo Z5 Pro. Both devices are full-screen slider phones, revealing a camera array up front only when needed. While the original Lenovo Z5 Pro carried a set of midrange-looking specifications, the GT edition seems to carry the name "Pro" for more fulfilling reasons.
Up front of the Lenovo Z5 Pro GT is a 6.39-inch AMOLED display that carries 2,340 x 1080 pixels on a panel that fills almost the entirety of the front of the phone. The whole front panel of the phone slides down less than an inch to reveal a set of forward-facing cameras. This allows the front panel to be nearly bezel-free and entirely notch or "hole punch" free.
The front-facing cameras are 16MP and 8MP (infrared) and carry the bonus – for security-conscious users – of being hidden when not in use. This phone has a pair of cameras on its back as well – 16MP and 24MP shooters with a double-LED flash to boot. There's a 3.5mm headphone jack on this machine as well as dual nano SIM card slots, NFC, and red accents.
Also note: While it's neat that the front-facing cameras can be hidden when not in use, that same hidden panel contains the earpiece. This means that when you want to make or take a phone call, you need to slide down the front panel. It's not something you won't get used to, but it's certainly going to take some effort to remember.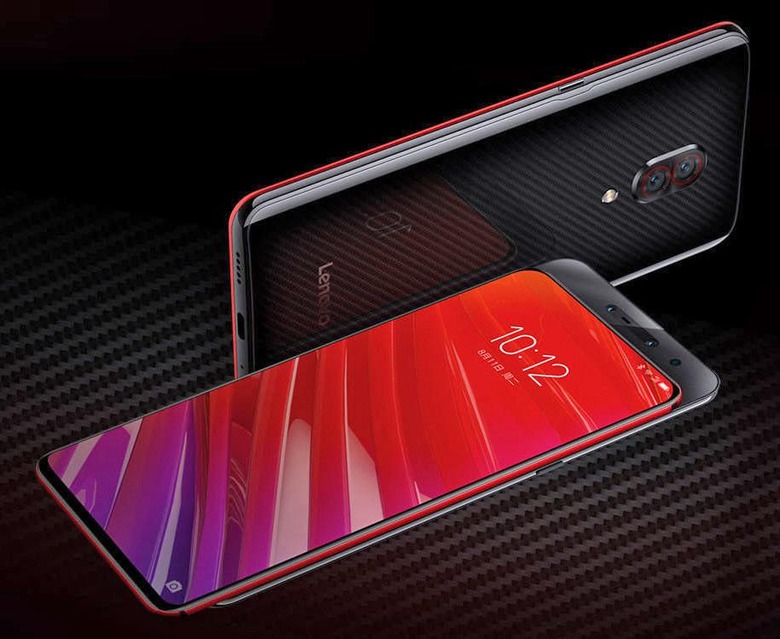 This is the second phone in the world to be confirmed to be using Qualcomm's newest chipset. The OnePlus 7 (likely name, not yet confirmed) will have the Qualcomm Snapdragon 855, and the Lenovo Z5 Pro GT will have the Qualcomm Snapdragon 855 too. It's unlikely most of the other specs will match up – but we'll see!
Of note for USA-based users here – some USA-friendly LTE bands are missing from the phone's basic structure, so you'll only realistically be able to use the device on a carrier like AT&T or T-Mobile USA. Lenovo won't likely be making any other editions of this phone, and it's unlikely they'll market it in the United States.
The Lenovo Z5 Pro GT will cost users around 2,698 yuan (approximately $390 USD) to 4,398 yuan (approximately $640). The former price is for the version with 6GB RAM and 128GB internal storage, and the latter price is for a version with 12GB RAM (?!) and 512GB internal storage. These units will be available for pre-order starting on January 15th, 2019, and the release date is January 24th, 2019.