Lenovo Yoga Tablet 8 hands-on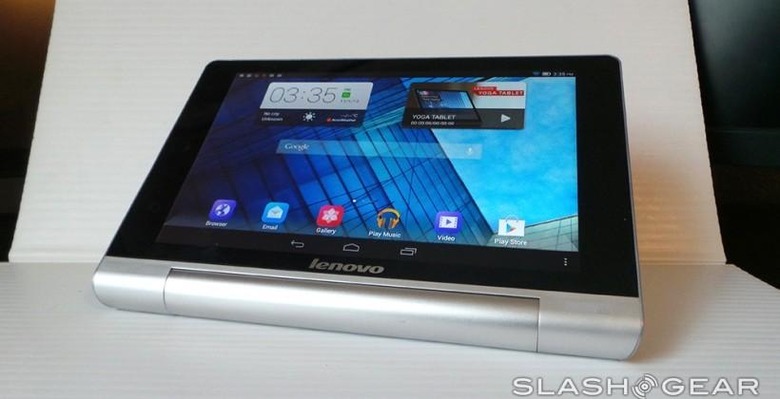 This week we're getting our hands on both of Lenovo's newest in Android tablet technology, starting with the Lenovo Yoga Tablet 8. This device works with Android 4.2 Jelly Bean right out of the box and features a metal hinge that allows the tablet to stand up on its own, work as an exceptional handle for holding, or sit back like a keyboard. First impressions suggest that this little monster is the left turn the rest of the industry might not have expected – and it's looking and feeling rather good.
The Lenovo Yoga Tablet 8 works with a 1280 x 720 pixel display across 8-inches of screen real-estate. In other words, it's certainly not the sharpest panel in the universe, but it's nice nonetheless. In fact, at this very moment, there's no other 8-inch panel in the Android universe that can beat it.
This device does away with the competition with the ability to stand up on its own. Unlike its larger companion (the Lenovo Yoga Tablet 10), you're able to lower this device back to nearly any angle, flat to nearly 90 degrees. The larger tablet falls backwards under its own weight if you move it back to 45 degrees, while the Tablet 8 is so light it's able to stick up for itself any angle you please.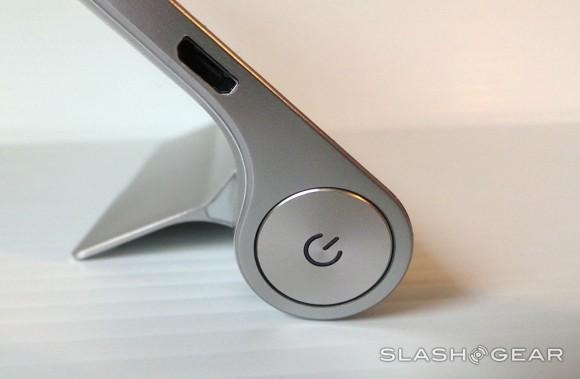 This device works with Android 4.2 Jelly Bean, which means you've got access to the two pull-down menus afforded all Jelly Bean users. You've also got access to Google Now, the biggest effort in Google's following of your lifestyle and trends through Google Search. The tablet itself also works with GPS so you'll be able to see trends, activities, and locations in your area.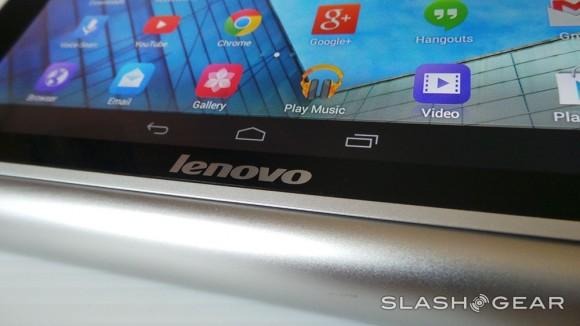 Inside the Lenovo Yoga Tablet 8 you've got a MediaTek MT8125 quad-core SoC clocked at 1.2GHz. This is certainly no Qualcomm Snapdragon 800 quad-core SoC as some of the Lenovo Yoga Tablet 8's competitors have in smartphone form – instead it's closer to what the Nexus 7 2013 rolls with in the Snapdragon S4 Pro. We'll be putting these two devices up against one another in battle soon enough – they've both got their heavy pros and cons.