Lenovo Yoga Tab 3 Plus first impressions : Right in-between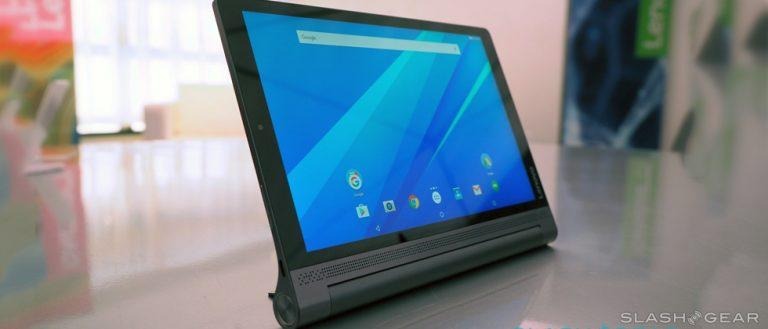 Lenovo suggests the Yoga Tab 3 Plus could be "your personal TV." If you're the sort of person who relies solely on apps for entertainment, they might be right. This device is one of Lenovo's unique tablets-with-kickstands, working with a 2K display, Android inside, and a chassis that aims for a high-end experience. If the Tab 3 Pro seemed too expensive for some users' taste at the same time as the Tab 3 seemed to need a few more features, this is the place they'll land.
This Tab 3 Plus is much like the previous set of Tab 3 devices, aiming to take advantage of the positively-received features of previous devices while creating a more optimized experience for those that wanted more (or less) than previous models.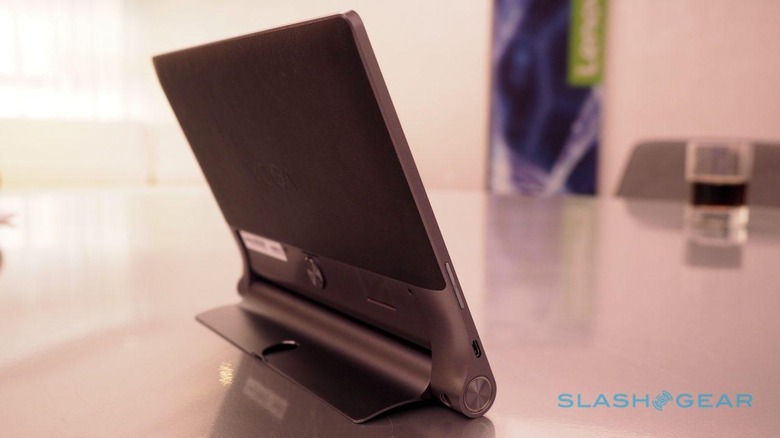 The Lenovo Yoga Tab 3 Plus works with a 10-point multitouch display at 10.1-inches and 2560 x 1600 pixels (otherwise known as 2K). This panel works with IPS LCD technology and has a 16:10 aspect ratio. The display is on-point. It's bright and color-correct, bringing a resolution that suits the size perfectly.
The entire device is splash-proof, rated at IP52 for environmental resistance – not quite ready to be dropped in a bath-tub, but spill a drink on it and it'll probably be OK. Materials that make this device up include metal, plastic, and PU Leather, with colors Lenovo describes as a "Puma Black Finish" and "Gunmetal Grey."
This tablet works with LTE via a micro SIM card slot, able to work with GSM, UMTS, TD-SCDMA, FDD LTE, TDD LTE in one iteration, and GSM, UMTS, FDD LTE, and TDD LTE in another. Users can also work with Wi-Fi connectivity around the world – 2.4G and 5G dual-band and MU-MIMO all over.
This device has a Qualcomm Snapdragon 652 processor inside with 3GB of RAM and 32GB internal storage. This device has a single USB 2.0 Type-C jack, standard 3.5mm audio jack, and a microSD card slot for up to 128GB of additional storage.
Up front of this tablet are four JBL speakers with Dolby Atmos technology inside to back them up.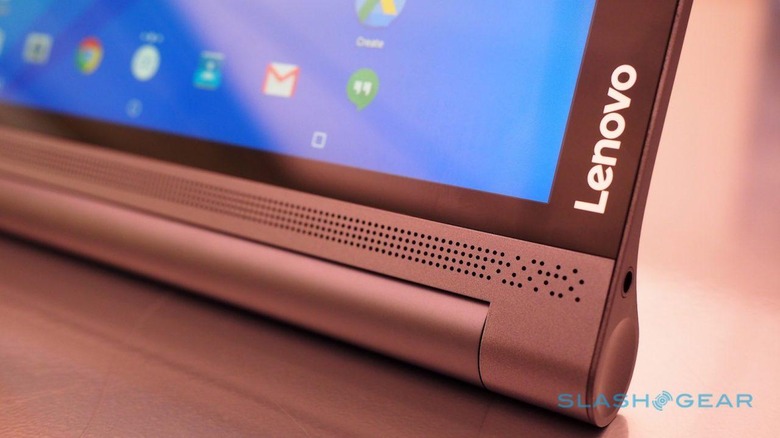 To last as long as possible, this tablet works with a 9300 mAh battery inside which Lenovo suggests will last up to 18 hours. A camera around the back is 13-megapixels large while the front-facing camera is 5-megapixels large.
This tablet comes with Android 6.0 Marshmallow right out the box, and will be available in either Wi-Fi or LTE iterations.
The price makes this unit slides in neatly between the already-released $199 Tab 3 and $499 Tab 3 Pro. This Yoga Tab 3 Plus will cost users $299.99 USD starting in October of 2016.