Lenovo YOGA multitouch Win8 notebook has 360 folding screen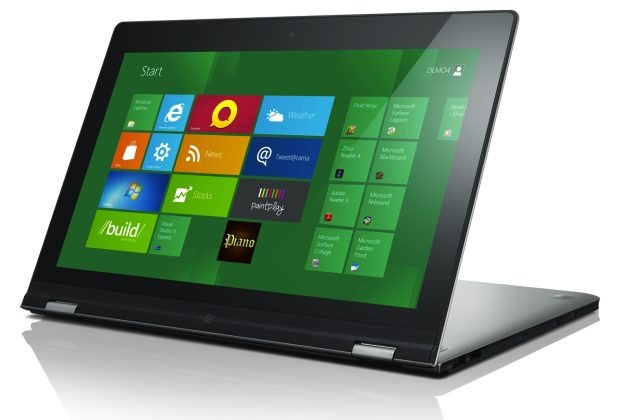 Lenovo's easel-style IdeaCentre A720 all-in-one isn't the only extra-flexible touchscreen PC from the company at CES; the Lenovo YOGA is a notebook with a patented 360-degree hinge that allows it to fold all the way back around. The 13.3-inch 1600 x 900 multitouch machine can be used as a laptop, as a tablet or stood up on a desk or table, while inside Windows 8 runs on Intel Core processors.
They're paired with up to 8GB of RAM and up to a 256GB SSD, while the battery is apparently good for up to 8hrs of runtime. Since you're probably going to be twisting, propping and generally handling the YOGA a fair amount, Lenovo has sensibly clad the whole exterior in soft rubber paint, while the palm-rest gets a slab of leather.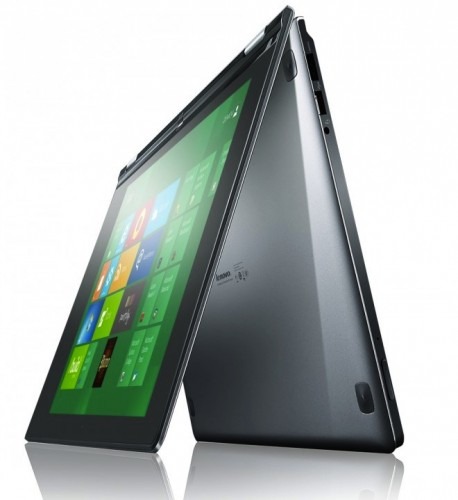 Because of the hinge design, rather than using a single, bulky rotating hinge like other convertible notebooks, the YOGA comes in at just 16.9mm (0.67-inches) thick and 1.47kg (3.1lbs). Buttons are on the edges, so as to be accessible in all orientations.
We're not entirely convinced that walking around with a keyboard exposed on the back of your tablet is necessarily the most ergonomic or practical way of doing things, but those who can't give up their speedy text-entry but want some multitouch slate action nonetheless might find some appeal. The Lenovo YOGA is expected to go on sale in the second half of this year, priced from $1,199.