Lenovo A7 does touchscreen all-in-one in style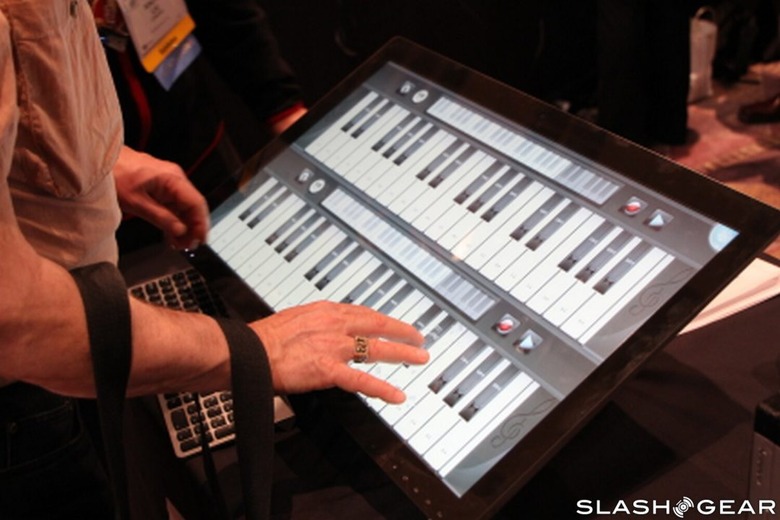 It's hard for an all-in-one computer to catch our eyes these days, but Lenovo's new A7 unit managed that and then some. At first sight it looks just like a rather large all-in one, until you see the unit bend down to imitate a podium. Then you realize that the computer supports ten-point capacitive touch input on Windows 7, not to mention a considerable laundry list of media features.
Inside the large screen, you get a Core i7 processor, up to 8 GB of RAM and connections built into the all-aluminum base. The screen looks like it's 1920x1200, which is a little lower than we'd like to see at this size. There's no word on price just yet, but it's headed to various markets in April. Various Lenovo software additions take advantage of the size and touch capabilities, including an eye-catching piano program. I played Dixie. When you tire of finger-tapping rhythms, you can switch to a conventional keyboard and mouse.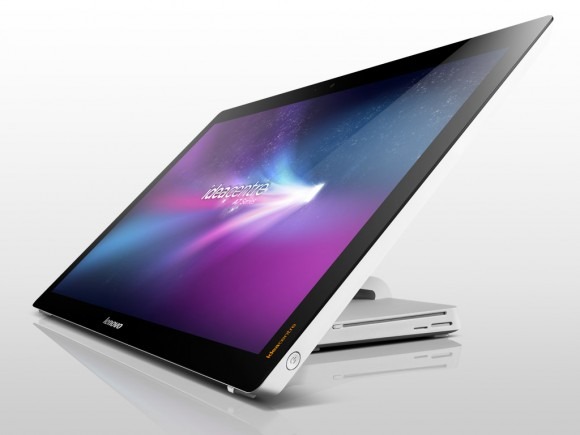 Using it from a standing position eliminates the "gorilla arm" syndrome, and replicates working with an artist's angled desk. Unfortunately the touch controls weren't quick or responsive enough to keep up with my musical abilities - such as they are. High-end hardware including a Blu-ray drive option should make it an ideal media machine, assuming you've got the content to fill it.
Lenovo says the IdeaCentre A720 will go on sale in the first half of this year, priced from $1,299.