Lenovo has a new flagship, and the Yoga C930 wants to do for consumer 2-in-1 notebooks what ThinkPads have done for business laptops: give the category a new benchmark. Revealed today at IFA 2018, not only does the Yoga C930 look distinct – courtesy of Lenovo's new hinge design – it also addresses a number of common criticisms around pen-enabled notebooks.
Biggest of those is something that affects numerous rivals: where, exactly, are you meant to keep the stylus when you're not using it? Lenovo addresses that by adding a silo for the pen, hidden alongside the hinge on the right hand side. Most of the time you'd never even know it was there, but press it in and the pen pops free.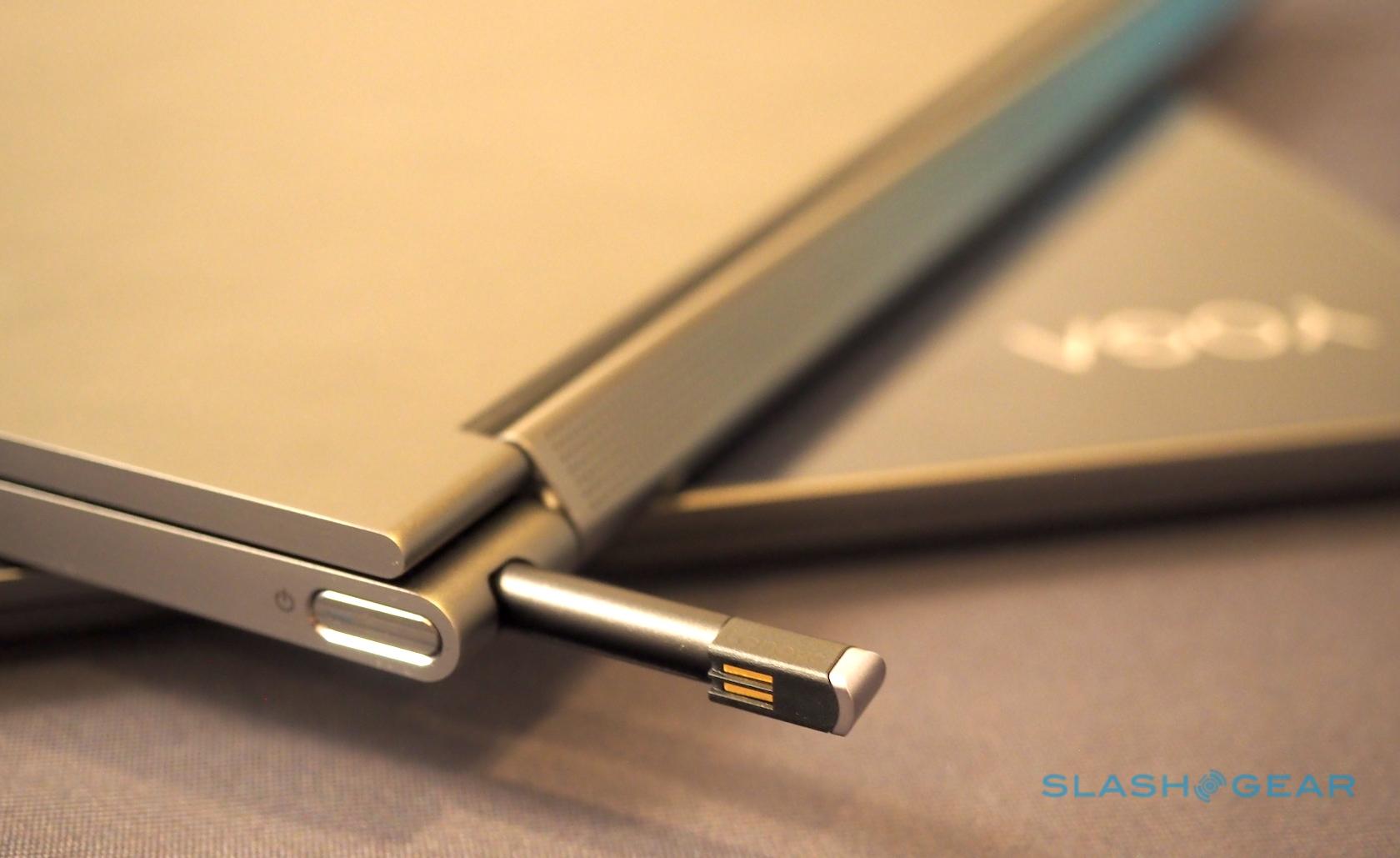 While it's docked away, the stylus itself recharges. It can differentiate between 4,096 different levels of pressure as you sketch or write. Alternatively, you can use your fingers on the touchscreen.
Lenovo will offer the Yoga C930 in a number of configurations. The 13.9-inch display can be had in Full HD 1920 x 1080 form, or alternatively as an Ultra HD 3840 x 2160 panel. Either way, it's an IPS screen with Dolby Vision support.
Inside, there's an 8th Generation Intel processor, either the Core i5-8250U, or the Core i7-8550U. You get Intel HD 620 graphics, and up to 16 GB of DDR4 memory. Storage is courtesy of PCIe SSD across the board, starting out at 256 GB and rising all the way to 2 TB if you've the need for it.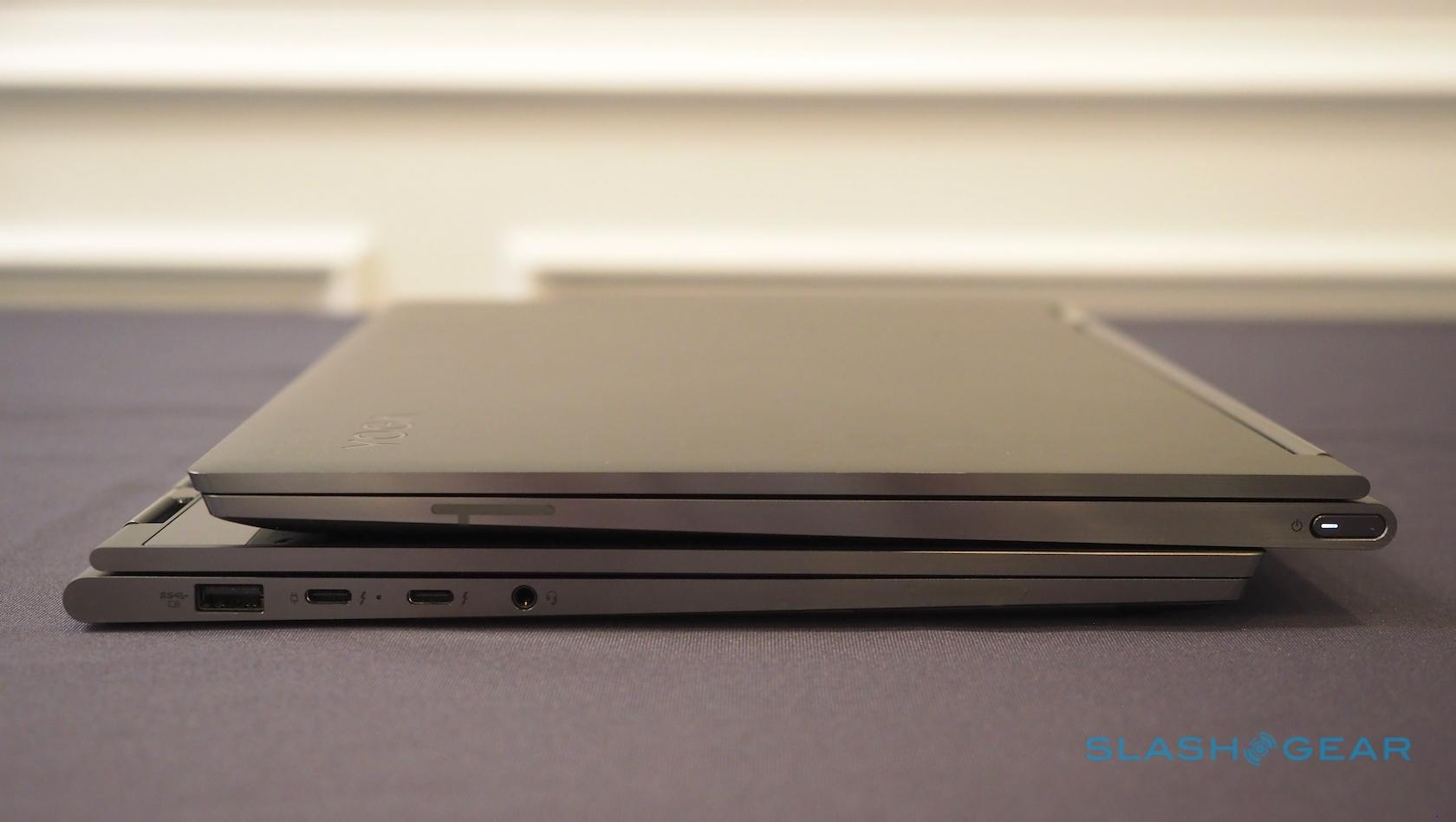 As for ports, while the Yoga C930 may only be 0.57-inches thick, Lenovo has still managed to find space for a decent selection. There's a single regular-sized USB 3.1, which will please those with legacy peripherals they don't want to have to use dongles with, together with two Thunderbolt 3 ports that support power, display, and USB 3.1 data. You also get a headphone jack.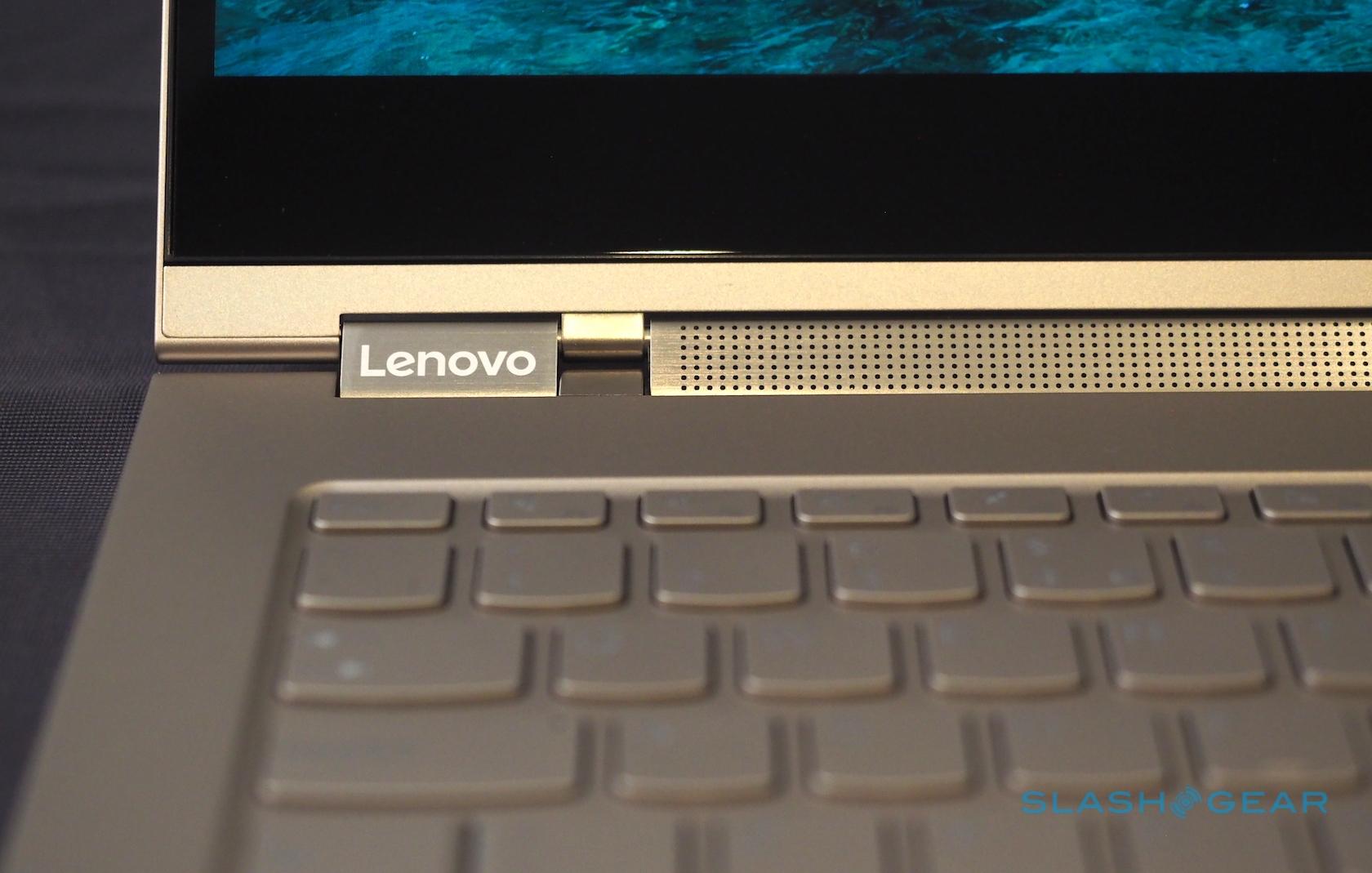 You might not want to use it, mind. The unusual, asymmetrical hinge hides a welcome surprise: a Dolby Atmos sound bar. Because of how Lenovo's hinge mechanism works, it's in the right place whether you're using the Yoga C930 in laptop orientation or twisted around into an easel for easier video watching.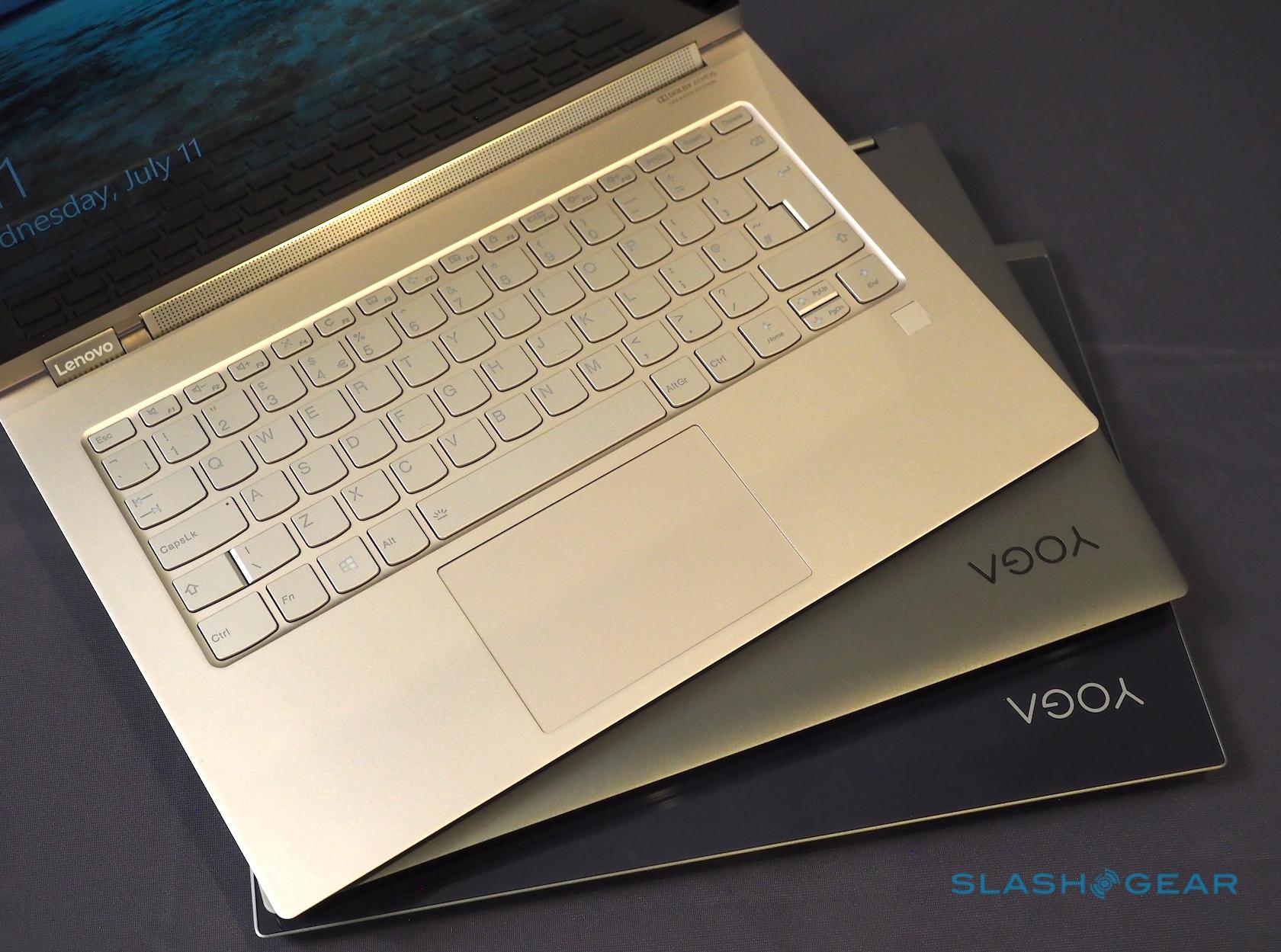 Otherwise, there's a backlit keyboard – which, after my brief time with the Yoga C930, seemed just as polished as a ThinkPad 'board, which is saying a lot – and fingerprint reader, Windows Hello support, and far-range microphones for using voice assistants like Microsoft Cortana. Lenovo's useful Privacy Shutter, a physical cover for the webcam, is included too.
Lenovo says that the battery should last for up to 14.5 hours for the Full HD Yoga C930, or up to 9 hours for the Ultra HD model. Figure on 3.04 pounds from the aluminum CNC unibody in your bag.
All in all, it's a fitting flagship for the Yoga range, which Lenovo is now positioning as its premium subbrand. The Lenovo Yoga C930 will arrive on store shelves in October, with pricing kicking off at $1,399.99.