Lenovo's original Yoga Book was an intriguing idea, but it's the Yoga Book C930 announced today where the delivery finally lives up to the sci-fi concept. Now squeezing two displays into its slender notebook form-factor, this modern-day Courier picks up its predecessor's baton and runs with it. Here's what you need to know about the upgrade.
A more practical dual-display
The original Yoga Book was like a movie prop, with its Tron-esque light-up keyboard and slender clamshell design. The Yoga Book C930 has grown slightly – it's a little longer and a little wider than its predecessor, though still just 0.38-inches thick – but that's allowed for a larger display. The upper screen is now 10.8-inches, up from 10.1-inches, while the resolution climbs from 1920 x 1200 to a far more pleasing 2560 x 1600.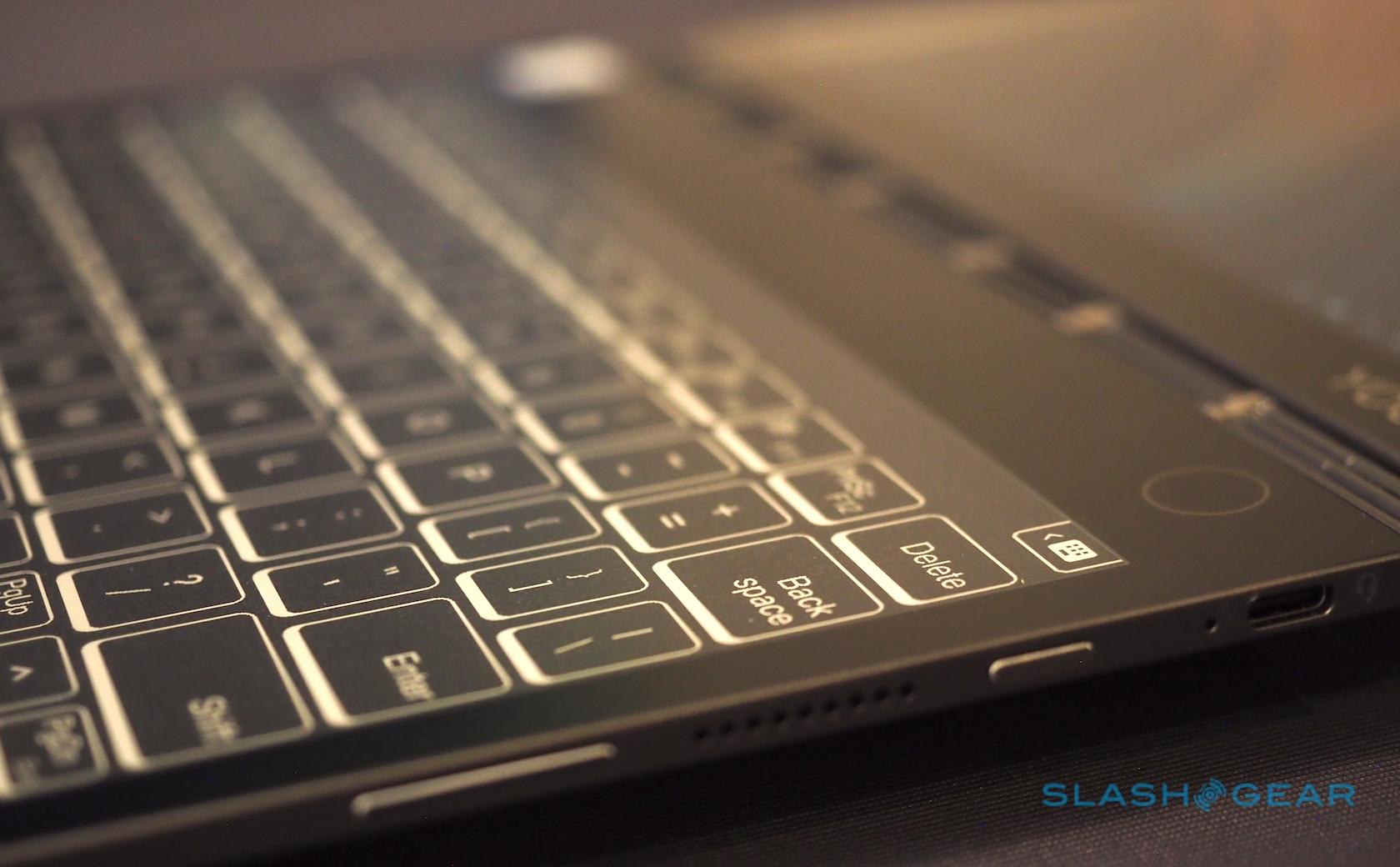 It's the lower screen that has changed the most, though. It's now a 10.8-inch 1920 x 1080 E Ink touchscreen, which allows it to change layout and configuration. It also works directly with the Wacom Active Pen with Bluetooth. Lenovo has even introduced a little drama to how you open the Yoga Book C930: tap the closed notebook with your knuckles, and it automatically pops open just enough for you to lift the lid.
A more flexible keyboard
The old "Halo Keyboard" of the first-generation Yoga Book was basically a flat, backlit QWERTY. It looked space-age, but it could still only display one layout. With the new Yoga Book C930, though, Lenovo now has the potential to dynamically adjust what you see.
So, if you change keyboard layout, or switch to custom symbols, the E Ink panel can change the key labeling and even the button shapes accordingly. It also means the trackpad can be larger: it magnifies when you press your finger against the virtual trackpoint nub. When you draw or write with the stylus, meanwhile, you can see directly on the E Ink screen what you've written or sketched. You no longer need the magnetic paper pad that the original Yoga Book demanded.
Some of Lenovo's software tweaks help the two displays work better together. You can hit a button and instantly copy what you've written on the E Ink screen up to the LCD panel, for instance. That should make filing handwritten notes into OneNote more convenient.
A more serious processor
It's fair to say the first Yoga Book wasn't the most powerful notebook around. Lenovo opted for an Intel Atom x5-Z8550 processor: it was frugal but hardly fast, particularly if you wanted to do any multitasking. Battery life was rated at over 13 hours, but some of that time could be wasted as you waited for the notebook to catch up.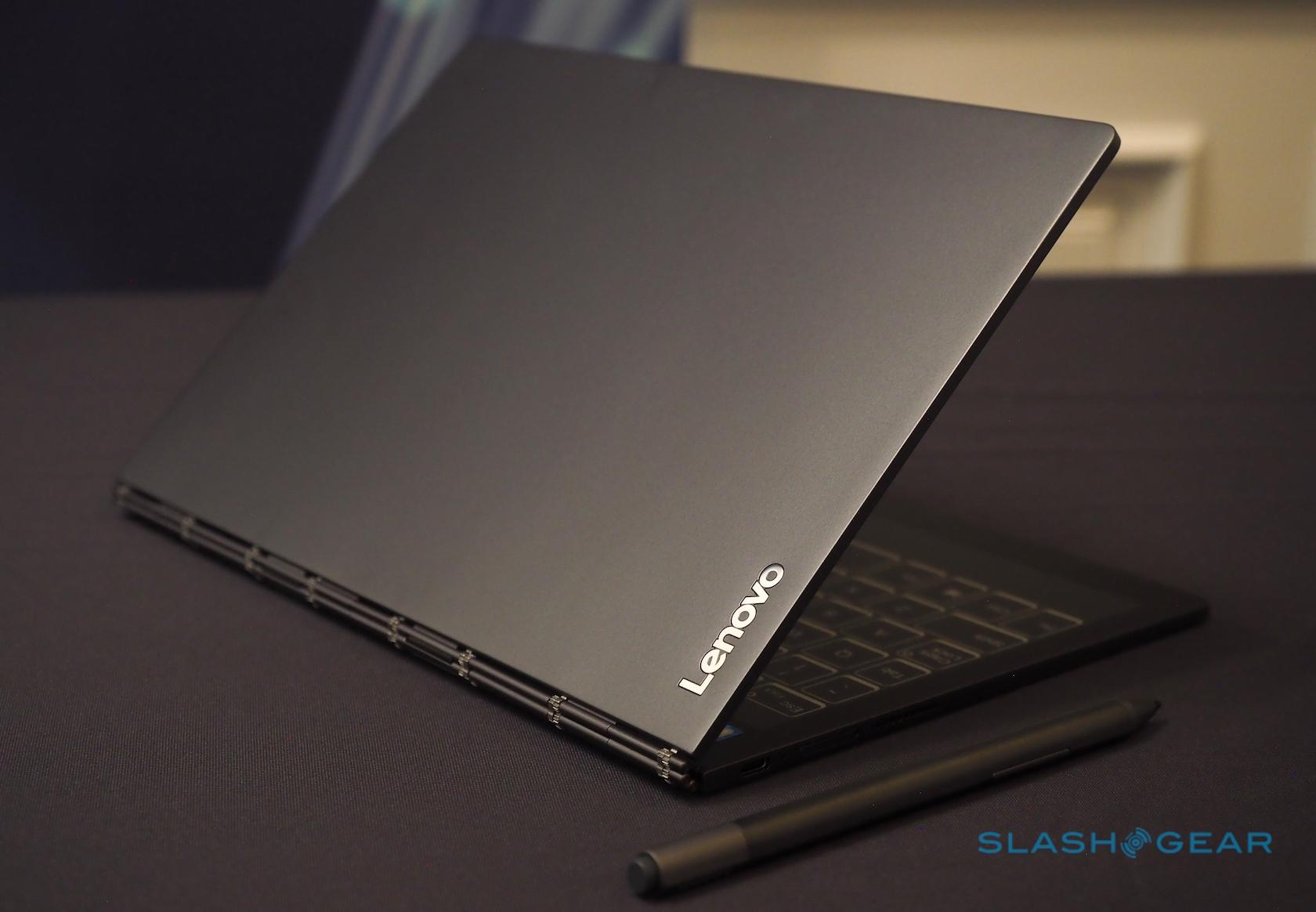 With the Yoga Book C930, Lenovo is taking no chances on that front. There are now two processors, each more powerful: a Core m3-7Y30 and a Core i5-7Y54. They come with a graphics upgrade, too, to Intel HD Graphics 615. It means that battery life is down, with Lenovo rating the new model at 8.6 hours, but that should be more usable time. Equally important, the Yoga Book C930 is still fanless.
A more capable pen
Lenovo's active stylus for the Yoga Book C930 uses a combination of Wacom technology and Bluetooth, but now you can use it across both displays. It'll recognize up to 4,096 levels of pressure, along with tilt angle, when you're writing and drawing, but now you don't need to set it down and switch to a fingertip when you're interacting with the LCD touchscreen.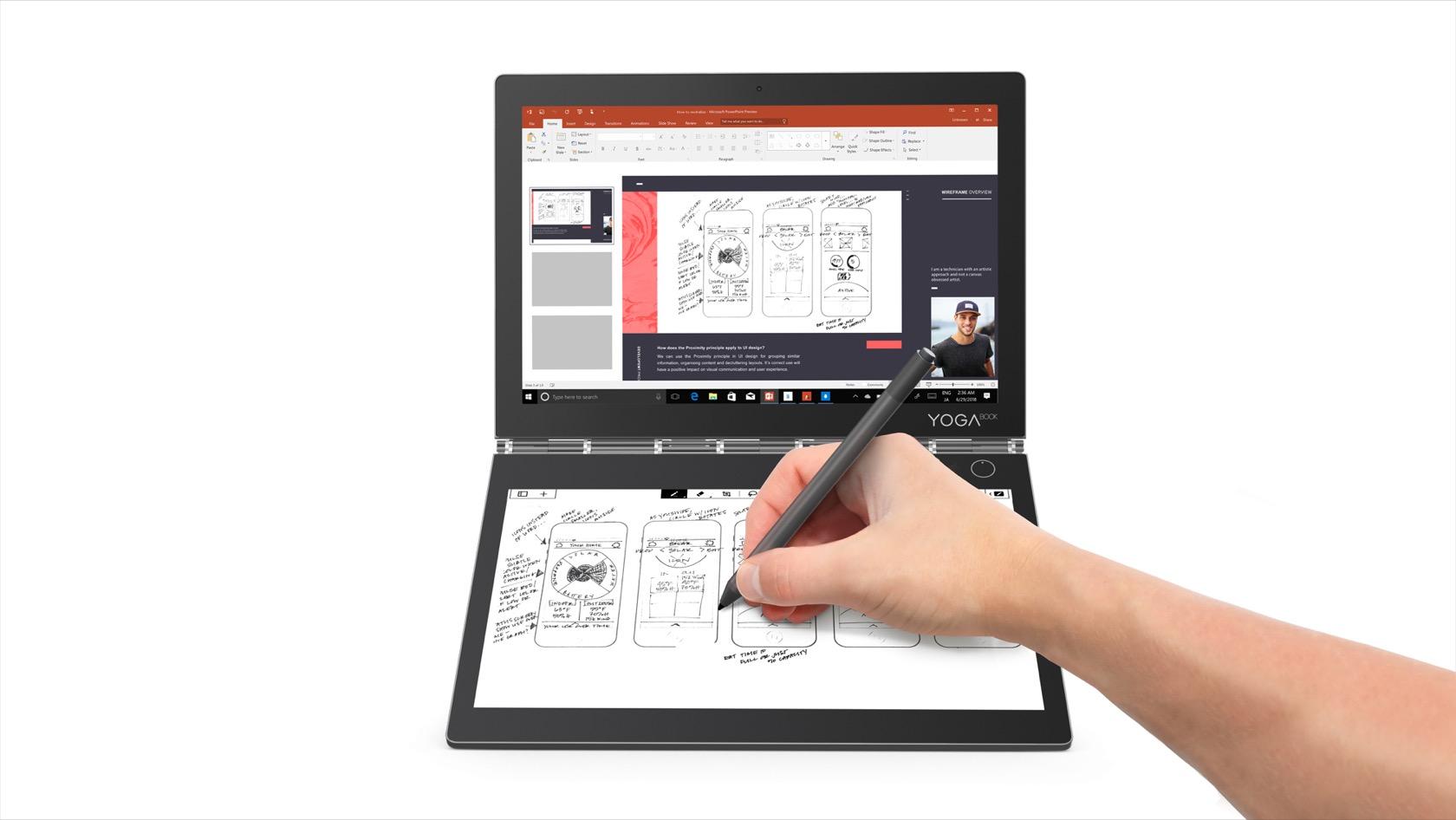 Since with E Ink you can see exactly what the digital ink is doing in real-time, Lenovo isn't including the paper notepad accessory any more. That was fairly clumsy, and the original Yoga Book couldn't close when it was in place. You also needed to switch out the pen's nib for an ink nib, too, which added up to a lot of fuss and a frustrating number of things to carry.
A farewell to Android
The original Yoga Book launched in two versions: one running Windows 10, and the other running Android. For 2018, however, only one OS has made the grade. Lenovo has retired Android for the Yoga Book C930, making Windows 10 the only option.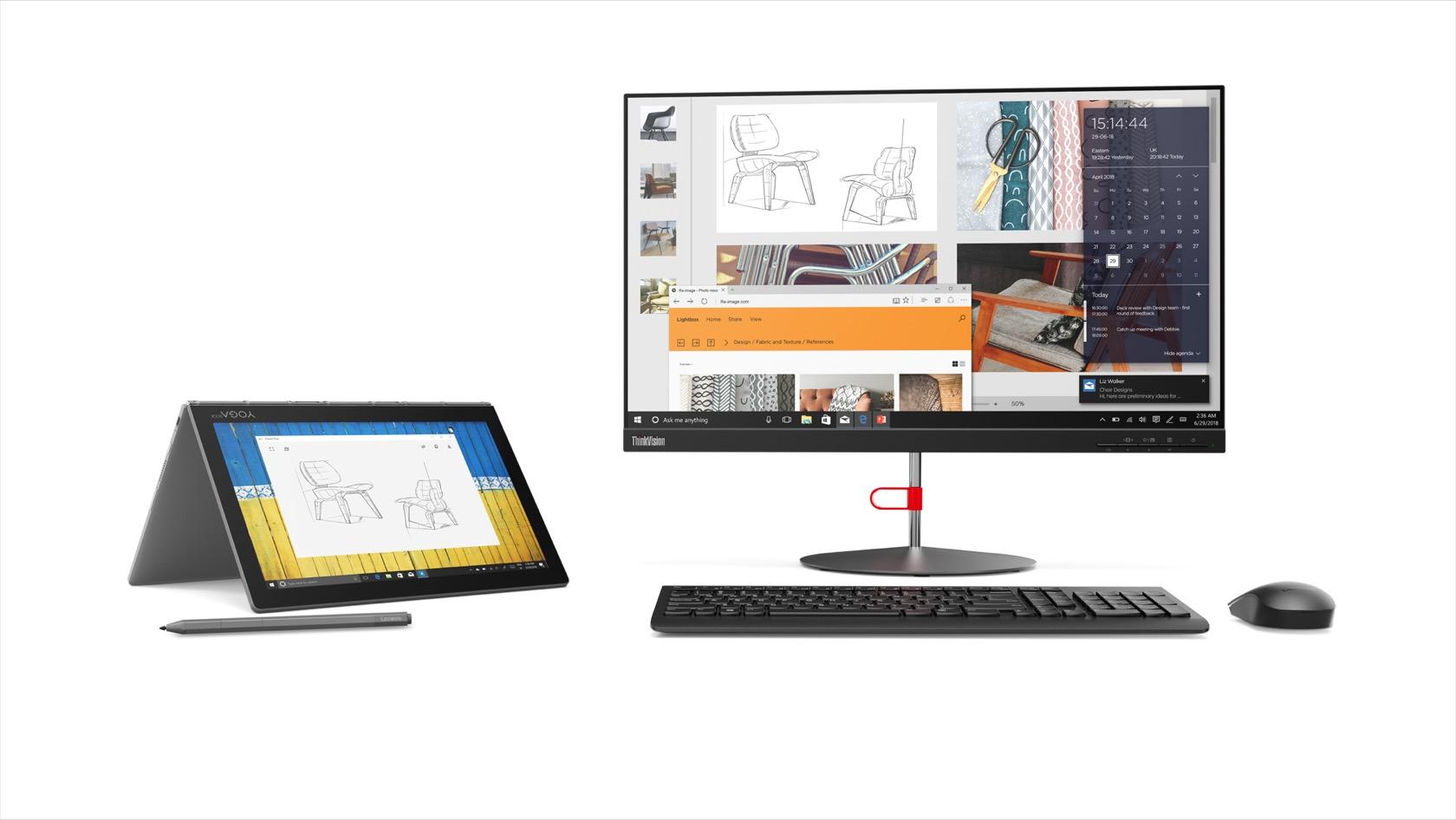 It arguably makes sense, though. For a start, it handles dual displays better than Android does, and considering that's a big part of the Yoga Book C930 experience, Lenovo had to get it just right. It also reflects the new notebook's ambitions as an everyday laptop, rather than something you might only use when traveling. On the downside, it does mean the Yoga Book C930 starts at a higher price than the old Yoga Book range did: you're looking at $999.95 for the entry-level model when it goes on sale in October.