Lenovo Yoga Android tablet makes USA debut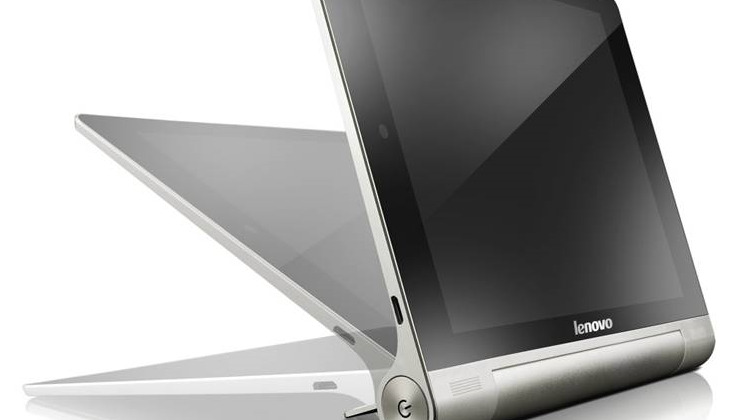 This week the machine formerly only known as the B-8000F has appeared in the United States with the much more consumer-friendly title Lenovo Yoga Tablet. This machine is arriving in two iterations, one of them an 8-inch display-toting machine, the other a 10.1-inch display unit. Both devices work with Android 4.2 Jelly Bean and MediaTek processors under their hoods.
The unique bit about both of these tablets is their ability to stand up on their own. While we've seen functionality similar to this tablets in the past, it's always been due to a 3rd-party case being attached at the hilt. Here we've got built-in versatility for the Android tablet universe – Yoga style, that is.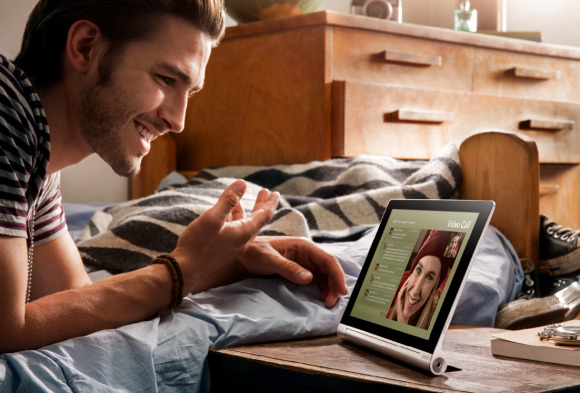 Both the Lenovo Yoga Tablet 8 and the Lenovo Yoga Tablet 10 work with HD displays, meaning they've got 1280 x 720 pixels across them, and in this case working with multitouch abilities and a 178-degree wide viewing angle. Both units also work with the same MediaTek processor, as it were, the MT8125 quad-core SoC clocked at 1.2GHz.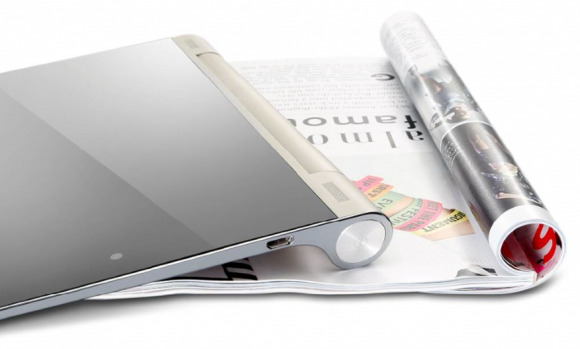 RAM in each unit runs in at 1GB of LP-DDR2 while internal storage sits at 16GB eMMC. Both units work with a microSD card slot with the ability to hold an additional 64GB of storage space. Dual front-facing speakers allow these machines to work with high-powered entertainment abilities, especially considering the Dolby Digital Plus DS1 technology built-in.
There'll also be a 3G iteration of both machines in select regions of the world, and they're both coming with Bluetooth 4.0 as well as Wi-fi. On the back of both machines you'll find a 5-megapixel camera, and up front a 1.6-megapixel camera with 720p video capabilities.
BONUS: Ashton Kutcher is pushing this product with Lenovo. You know what that means? It means Ashton Kutcher is pushing this product – all well-talking high-powered celebrity he's ready to roll with.
Have a peek at the gallery above and below to get a closer look at these machines, and brace yourselves for the full review sooner than later! Note that there's also colored protective sleeves and a Bluetooth keyboard cover on the way from Lenovo – we'll see those as well, very soon.
Also have a peek at the timeline below of other recent Yoga-branded devices released by Lenovo over the past several months. This is an ever-expanding brand of flipping, cranking, and all-out transforming devices that (until now) all existed in the Windows universe. Now it's here for Android.