Lenovo Yoga 2 Pro Brings On QHD 13-Inch Display And Voice Control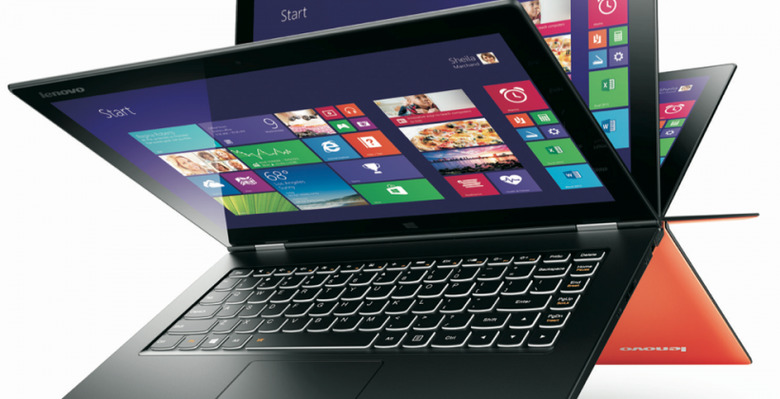 With the expansion of the abilities available to manufacturers with the release of Windows 8.1 and the 4th generation Intel Core (Haswell) family of processors, Lenovo this week aims to show its dominance in the "Multimode" world of notebook computing with the Lenovo Yoga 2 Pro. This device takes what was presented in the original Yoga and brings it to a much more futuristic place with the addition of software that detects which of four modes the device is in, suggesting ideal apps for each, Lenovo Voice Control, and Lenovo Motion Control 2.0. This notebook also comes in with a 13-inch display with 3200 x 1800 (QHD+) pixel resolution with 10-point multitouch capabilities.
With the Lenovo Yoga 2 Pro, the user will be able to employ Lenovo Voice Control, executing what Lenovo describes as "simple commands" like searching websites, "using" Word in Microsoft Office, and "checking social media accounts." We'll have to see the full extend of this control when we get our first hands-on experience this week at IFA 2013 (not to mention our first review later this year.)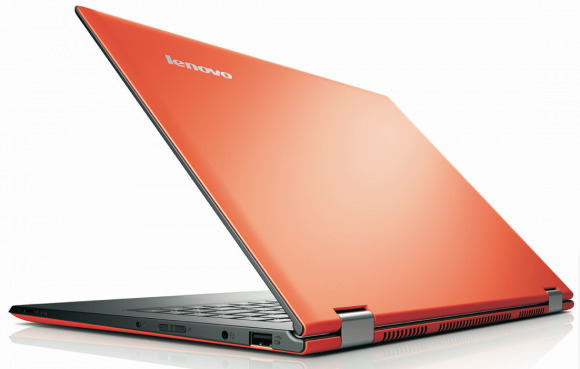 This device works with motion control through its front-facing 720p camera, allowing users to navigate through PowerPoint presentations, browse e-books, and move through photo albums – it should be noted that this is not an implementation of Microsoft's Kinect technology – though it does seem to ring a bell! Meanwhile this 720p camera will be ideal for Skype (also built-in with Windows 8.1 once you end up upgrading).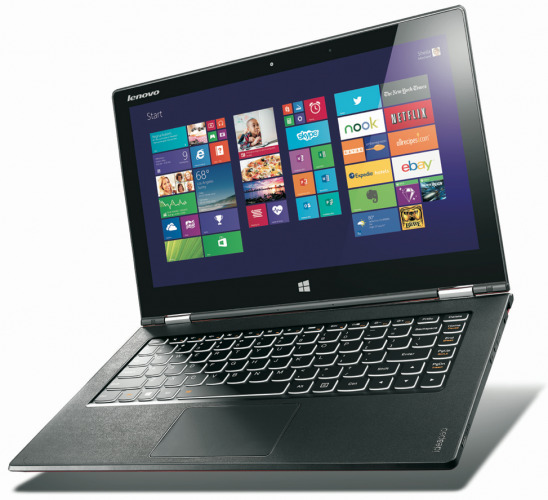 The Yoga 2 Pro is thinner and lighter than past Yoga devices at 3.06 pounds and 0.61 inches. It's bringing on integrated Intel HD graphics as well as up to 4th generation Intel Core i7 ULT processors, up to a 512 GB SSD, and up to 8GB DDR3L memory.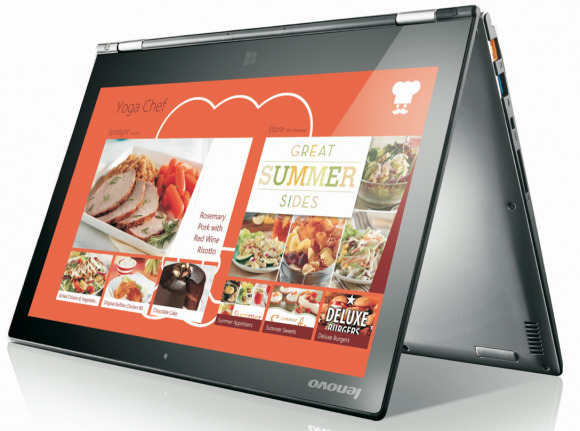 Speakers should also be bringing as good or better a sound experience than in past models with Dolby Home Theater technology in stereo sound with a Dual Array Digital Mic for excellent sound input. Typing on this notebook will be done with a backlit dual-layer AccuType keyboard (for when you need to type in the dark).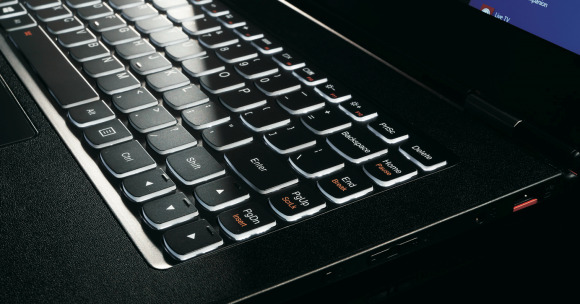 The Yoga 2 Pro will be available staring in October for MSRP $1,099.99 USD while Lenovo makes note that this price may change by the time the product is actually released. It's expected that this device will be released in each of the markets that previous generation Lenovo Yoga products have been sold – keep an eye out!