Lenovo X200 Tablet PC confirmed in leaked presentation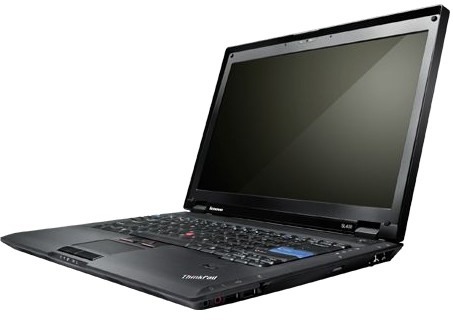 Over the weekend a whole shed-load of new Lenovo notebook information turned up, including details of upcoming X200, SL, T, and R series machines.  The leaked slides give preliminary specs for numerous new models, of which the X200 – which is set to replace the X61 - is perhaps the most interesting.  Full run-down after the cut, together with apparent confirmation that Lenovo are planning a Tablet PC version of the X200 measuring between 0.81" and 1.21" inches in thickness.

As the above segment shows, under 'Manageability' a new Lenovo accessory is detailed: the X200 UltraBase docking station.  This will be "Common to X200, X200s, X200 Tablet" it continues.  The X61 range currently includes Lenovo's only touchscreen notebook, the imaginatively named X61 Tablet.
Other specs include a 12-inch WXGA display, Core 2 Duo running at up to 2.4GHz and using the Centrino 2 vPro chipset, SSD storage up to 64GB and more connectivity than you can shake a stick at: WiMAX, WWAN, GPS, WiFi, UWB and Bluetooth.  The X200 range uses DDR3 RAM, has a 1.3-megapixel webcam, DisplayPort connector and three USB ports; it weighs from 2.93lbs, has magnesium alloy top and bottom covers and promises 9.6hrs battery from the 9-cell pack.
Highlights of ThinkPad SL Series:

SL300 / SL400 / SL500 models
13.3-inch / 14.1-inch / 15.4-inch WXGA panels (SL500 has WSXGA+ option)
Core 2 Duo processors
Integrated Intel GMA 4500MHD or discrete NVIDIA GeForce 9300 graphics
ExpressCard / FireWire / 3+ USB ports
Optional Blu-ray drive
WWAN / WiMAX / WiFi / Bluetooth / GPS

Highlights of ThinkPad T Series:

T400 / T500 models
14-inch / 15-inch panels
Intel Centrino 2 with vPro up to 2.8GHz
Optional 64GB SSD / 320GB HDD
512MB ATI Mobility FireGL V5700 graphics
DDR3 RAM
WWAN / WiMAX / WiFi / Bluetooth

Highlights of ThinkPad R Series:

14.1-inch R400 / 15.4-inch R500 models
Montevina Penryn Core 2 Duo processors
Up to 320GB HDD
Up to 4GB DDR3 RAM
Integrated Intel GMA 4500MHD or discrete ATI Mobility Radeon 3470 graphics
3 USB / FireWire / ExpressCard / VGA
[via jkOnTheRun]