Lenovo ThinkSmart View gives Microsoft Teams video calls a dedicated screen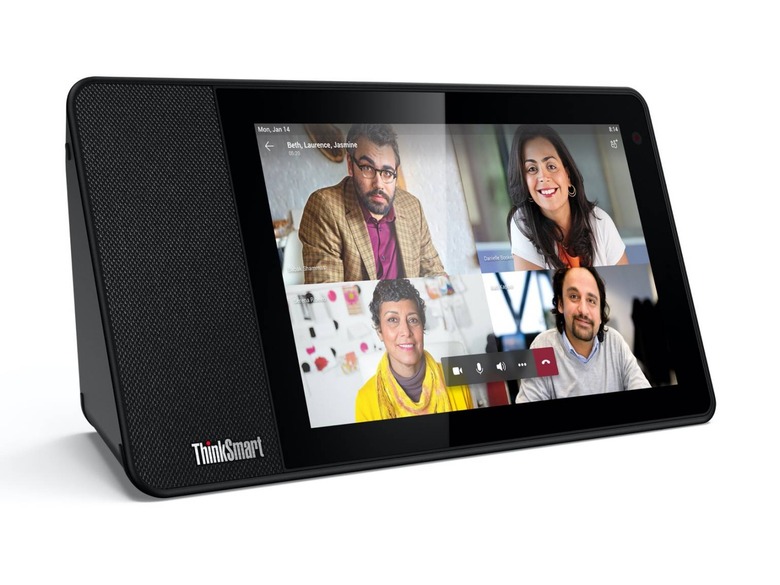 Lenovo has added a standalone video conferencing device to its range, the ThinkSmart View, giving Microsoft Teams calls a dedicated screen alongside your PC or laptop. The new smart display has an 8-inch touchscreen along with an integrated camera, microphone, and speakers.
If you think the ThinkSmart View looks familiar, your eyes are not deceiving you. Lenovo has reused the same design as for its Google-powered Smart Display, albeit in a sober, business-minded black and gray finish rather than white and wood-effect.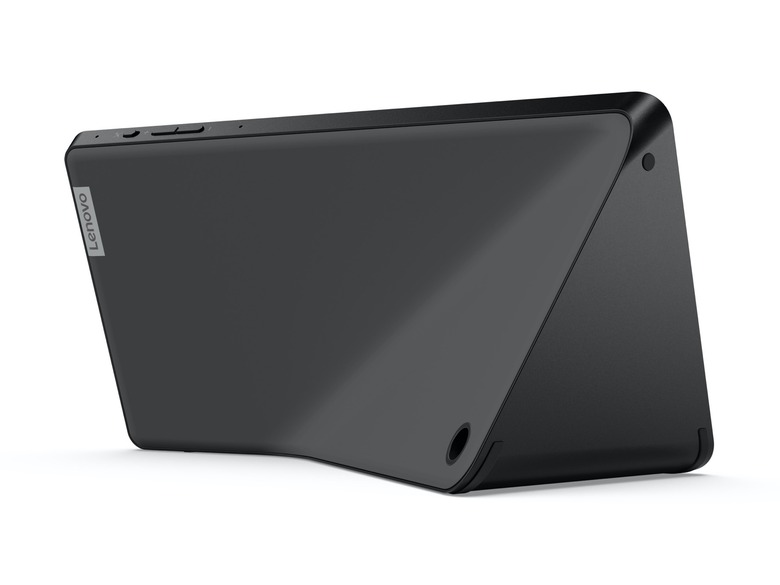 Whereas the Smart Display is intended to bring the best of the Google Assistant to consumers' homes, the ThinkSmart View aims to bring Microsoft's messaging platform to business desks. The webcam is on the right side of the screen, with a physical camera shutter to cover it for privacy. There's also a microphone mute switch to temporarily cut the audio.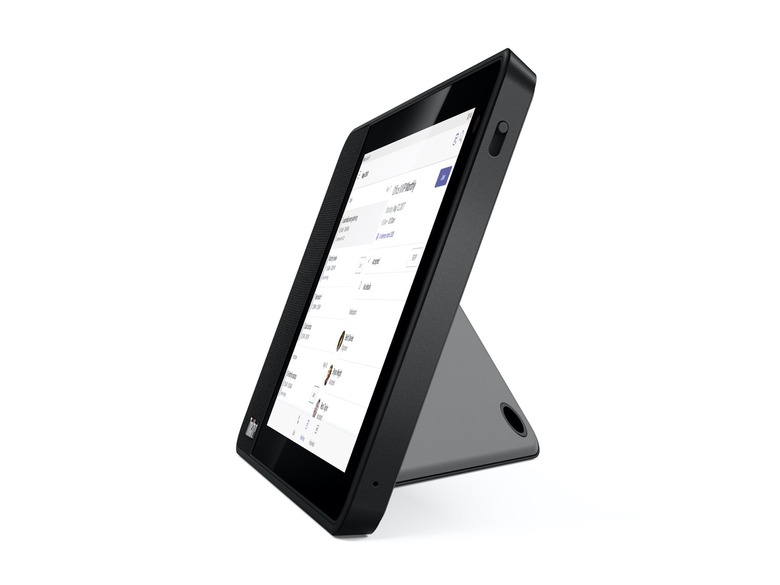 If you'd rather not have the rest of the office hear what's going on in the call, meanwhile, there's also integrated Bluetooth for use with a headset or earpiece. Inside, Qualcomm's APQ8053 SoC takes charge of running the custom software. The display can also be locked down via a PIN, so that other people can't get into your messages.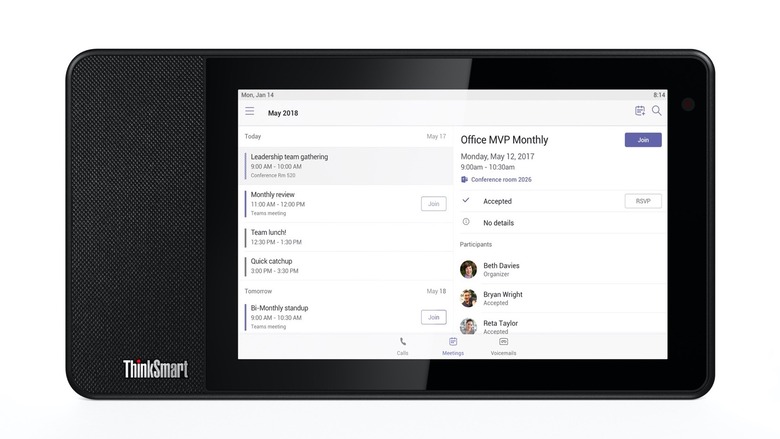 As for controlling all this, Lenovo has its new ThinkSmart Manager. That allows for easier deployment, provisioning, management, updating and configuring, and troubleshooting of devices like the ThinkSmart View. The same software can also be used to lock down ThinkSmart devices in general, as well as control access to things like USB ports for overall data security.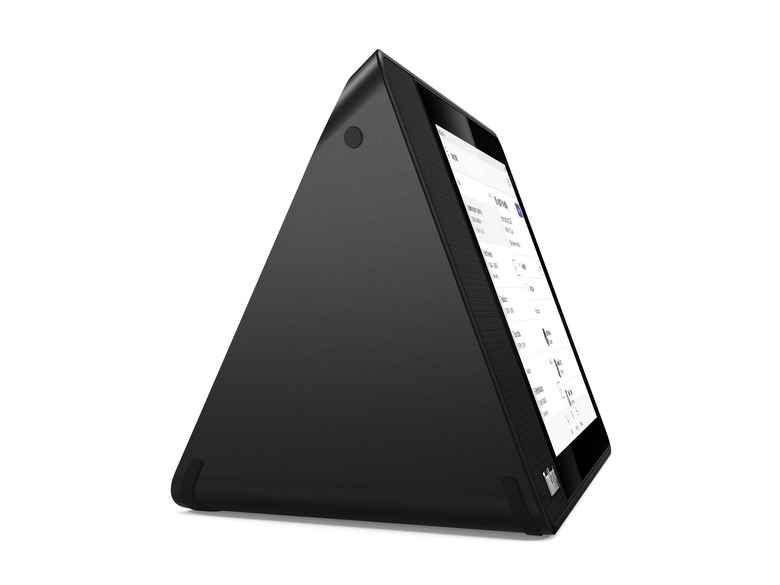 If, though, the Google Assistant is what you want, there's an option there too. The Lenovo Smart Tab M10 FHD Plus uses the same form-factor as the ThinkSmart View, but offers Google's AI on its 8-inch display. As with the other model, there's a 5-megapixel wide-angle camera – with privacy shutter – and a dual microphone array, plus a 1.75-inch 10 watt full-range speaker for audio. Bluetooth LE 4 and WiFi 802.11ac (2x2) round out the connectivity.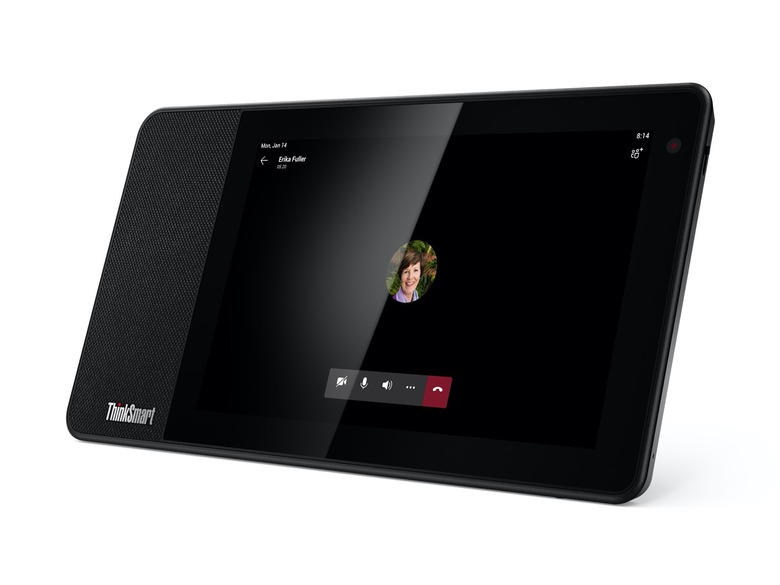 The Lenovo ThinkSmart View is expected to go on sale later this month, priced at $349. It'll also be offered in a bundle with a ThinkPad X1 ANC Bluetooth Headset, priced at $449. Meanwhile the Smart Tab M10 FHD Plus will also be $349.99, or $449.99 as part of a bundle with the same headset.