Lenovo ThinkPad X250: a small powerhouse laptop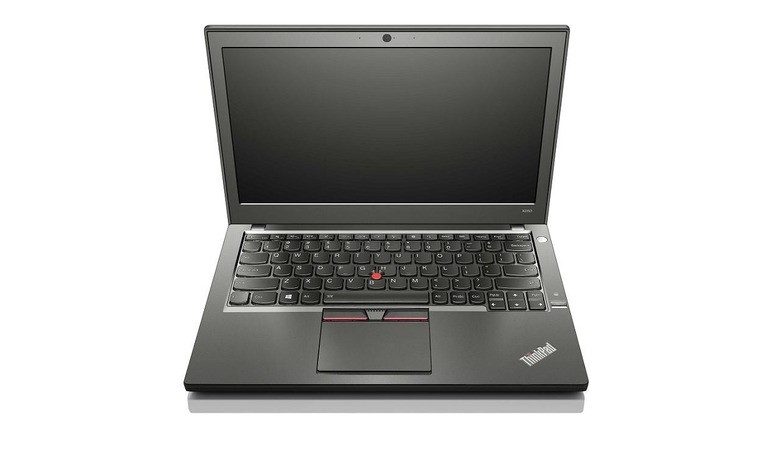 Lenovo makes sure those who need durable laptops have options available regardless of whether they need a big hulking device or a smaller one with a more portable display size. The ThinkPad X240 we reviewed in recent times is one example, and following in its footsteps is the similar ThinkPad X250, a relatively small laptop that doesn't compromise on battery life, durability, or power. All the ThinkPad trimmings are present — the distinctly Lenovo keyboard, the dark design — and joining it are some upgrades like the latest Intel processors.
The Lenovo ThinkPad X250 features a 12.5-inch display that is available in both 1366 x 768 resolution (HD TN and HD IPS) and 1920 x 1080p. Both non-touchscreen and touch-enabled options are also offered. Joining this is the same fifth-generation Intel Core processors being offered with Lenovo's other new laptops.
There's up to 8GB of RAM available, as well as either a hybrid 500GB/8GB+OPAL storage, 5400RPM 500GB/1TB, and 7200RPM 500GB + OPAL, as well as an SSD option up to 256GB OPAL2. The graphics are integrated, and the keyboard has a backlight option.
Rounding out the features is a 720p webcam, dual-array microphones, Bluetooth 4.0/WiFi card, a combo audio jack, optional SmartCard and FPR, a 4-in-1 card reader, mini DisplayPort, RJ45, VGA, and a next-gen Clickpad. The weight is modest at 2.88lbs.
The Lenovo X250 will be available next month starting at $1,149 USD. Be sure to check out our CES 2015 portal for more news from the show!