Lenovo ThinkPad X240 Review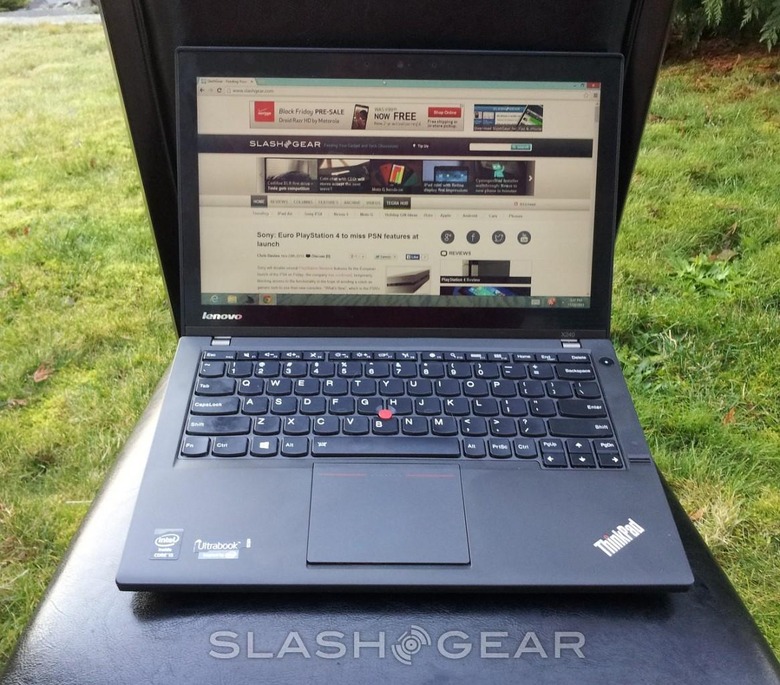 Lenovo has launched a new addition to its X-Series of laptops, the business-chic X240. This small laptop features a 12.5-inch display and some new perks in the lineup, among them being a very large trackpad, new cover paint, and some Windows 8-related keys. Despite its small size, the X240 makes some big claims, and we've put it through the rounds to see how it fairs compared to its older siblings. Read our full SlashGear review to find out how it held up.
Hardware
The X240 is available with either Windows 7 Professional 64 or Windows 8 (including Pro) 64-bit, up to 8GB of memory, and either a 500GB/1TB 5400rpm HDD, a 500GB 7200rpm HDD, or a 128GB/256GB SSD SATA3, giving ample options based on need. There are likewise a few processor options, with an Intel Core i3-4010U up to 1.7GHz being the lowest end, and the highest being a Core i7-4600U up to 3.0GHz (there are a couple i5 options betwixt them).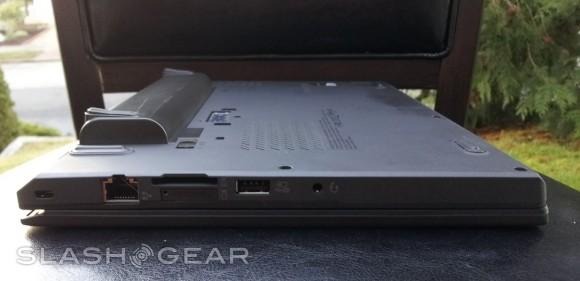 Graphics come by way of Intel HD4400, and the webcam features low-light sensitivity and face-tracking technology. The display resolution is a decent 1366 x 768, considering the size is only 12.5-inches, and connectivity includes Bluetooth 4.0 and WiFi g/b/n and an optional AC offering. The keyboard is equipped with the familiar red TrackPoint for those who refuse to adopt the trackpad.

Ports are comprised of a mini DisplayPort with audio, a VGA video-out, and a standard 3.5mm headphone/microphone combination jack. There is a single USB 2.0 port and a pair of USB 3.0 ports, an SD/SDHC/SDXC/MMC 4-in-1 card reader, an optional Smart Card reader, and an Ethernet port, all of which are positioned on the sides of the notebook.
The X240, despite its small screen size, has a full-sized keyboard that is spill-resistant and ergonomic. The laptop presents a row of multimedia and system keys that work by default rather than requiring the Fn key to be held (there's Function-lock capabilities if desired). Though our particular model doesn't feature it, there is a backlit keyboard option for those who prefer the increased visibility.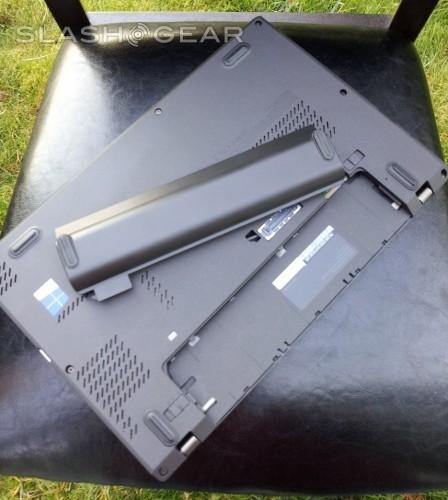 The X240 has bragging points, among them being the designation of thinnest and lightest machine in the X-Series thus far. The X240 has a new Graphite Black cover paint, and comes equipped with Windows 8 function keys that speed up overall usage. The trackpad is new, boasting double the real estate of other series offerings, and a new Hinge Tension Cam-spring that makes opening and closing easy enough to perform single-handed. The ports are all black, so they aren't terribly apparent (giving a fairly streamlined appearance), and the speakers are on the underside, which may or may not be desirable depending on the user. The bezel is narrower, and there are no latches, TrackPoint buttons, or ThinkVantage to be found.
Touchscreen
The X240 is available with a touchscreen option, something we have on our model. While some touchscreens are worth little more than a mere note of their existence, the X240's display warrants its own section. The touchscreen has a very accurate calibration, something you won't find on some touch-enabled laptops, and it works well in combination with the Windows 8 operating system. The IPS panel is also wonderfully sensitive, so you can be gentle with your tapping and swiping and never find yourself dealing with a missed gesture. While speaking of the display, it should be noted that it can be opened a full 180 degrees, allowing you to set it completely flat (a necessity in some lines of business).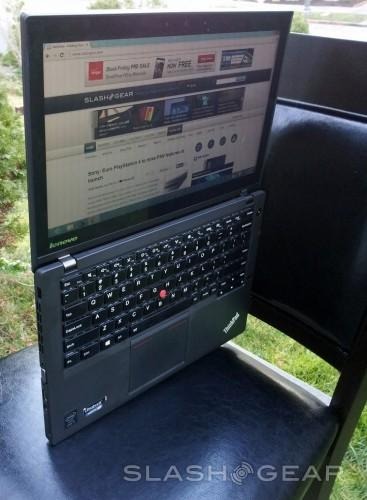 Durability
The ThinkPad X240 is a rugged offering, and meets Mil-SPEC compliance with eight parameters, among them being extreme temperatures, altitude, drops, and the like. We didn't go around abusing the X240 in an effort to see how much it can handle (who could abuse something so small and sophisticated?), but we do have a list of specifications from Lenovo, which promises the following:
- The ability to run in humidity between 91-percent and 98-percent for hours on end.

- Operation at -20 Celsius for in excess of 72 hours.

- Operation between 30 and 60 Celsius in more than seven 24-hour cycles.

- Handling exposure to 140 mesh silica dust for 6-hour cycles.

- The ability to operate at 15,000 altitude.

- Having withstood various vibration tests both on and off.

- Having handled both repeated shocks and high acceleration more than 18 times.
Performance
Of course, performance is a big factor for most users, and as such we've run the Lenovo X240 through a Geekbench benchmarking sessions to see how it held up. You can compare the scores to that of other laptops we've benchmarked with the software, which you can rifle through over on our Laptop Reviews portal.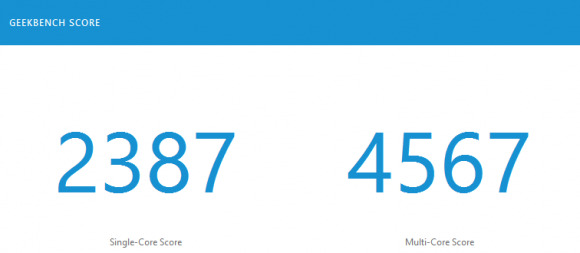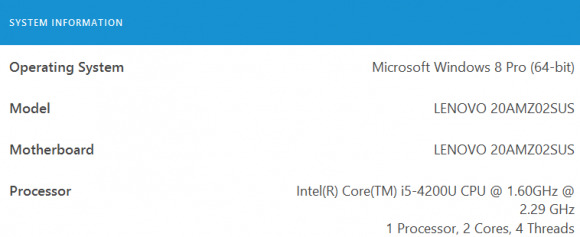 The X240 utilizes Power Bridge, and is available with both a 3-cell and 6-cell battery option that works in conjunction with an internal 3-cell battery, and the result is fantastic battery life. During normal usage, which included full screen brightness and hours of music playback, we averaged around 12 hours of battery life with the 6-cell battery, give or take depending on usage. Using the 3-cell battery dropped this number down into the 7 – 8 hour range.
Wrap-Up
The Lenovo ThinkPad X240 is a small, robust, and all-around solid laptop that offers everything you need in a small system without being boisterous or in your face about it. The feel of the laptop is excellent, being a nice mixture of lightweight and small without coming across as flimsy or fragile. The display is solid on its hinges, as well, and the keyboard has the ever-popular strong report that ThinkPads are known for. At no point did I have to battle with the trackpad, which is something worth noting considering how often a trackpad has small peculiarities to which one must adjust. Even under heavy usage, the computer remained fairly cool and the fan, though running, was only audible when putting it up near your ear.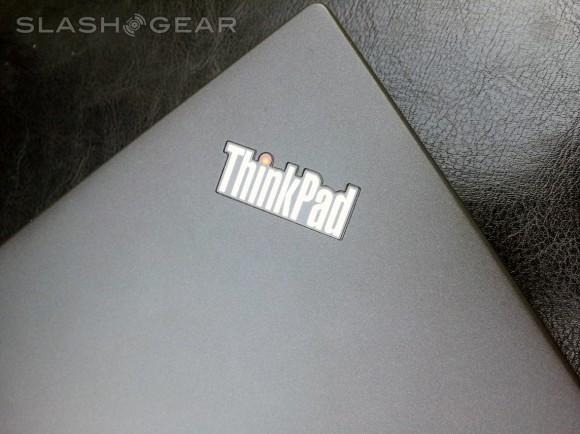 The display isn't quite as bright and sharp as you'd find on some other laptops in the same range, but the almost 180-degree viewing angle is exceptional and provides visibility when you have to hold the system in a weird position. As someone who has owned several ThinkPads since their IBM hay days, the X240 stands out as one of the best yet, something given a further boost by the incredibly long battery life and attention to small details.