Lenovo ThinkPad X130e official, rugged and student-aimed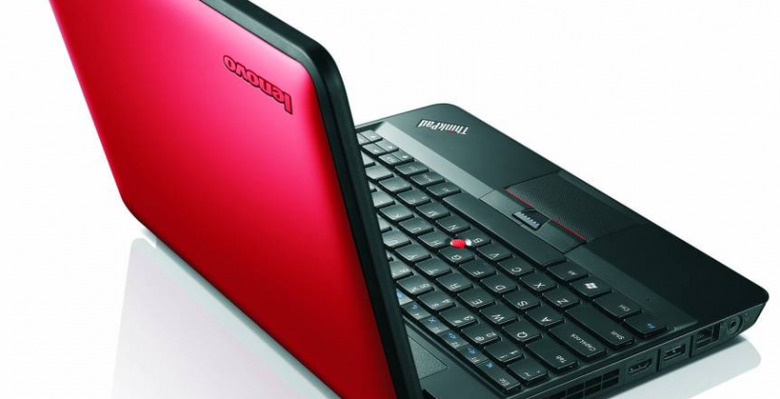 This week the folks at Lenovo have revealed the ThinkPad X130e, a notebook for students and schools with an 11.6-inch display, less than 4 pounds in weight over the whole chassis, and up to 8.5-hours of runtime on its biggest and best battery option. There will be several models offered up with interchangeable specifications like AMD or Intel processors, and all models will include a rubber bumper on the top, reinforced and recessed ports, and both strong rounded corners and hinges. In other words, you'll be find if you drop this notebook in your bag and the bag also happens to have a big brick of concrete at the bottom of it.
You'll have options of 3 cell, 31.2 Whr or 6 cell, 62.4 Whr batteries, the latter providing you with the most magical massive set of hours without a plug-in. You'll have the ability to load in as much as 8GB of RAM, a 500GB or 320GB harddrive, and the massive range of ports should keep you connected no matter what you've got in mind. You get an ethernet port, 3 USB 2.0 ports – one of them powered, a flash card reader, HDMI port, VGA port, and of course a port that connects to your everloving power cord as well. There's also a VGA webcam with "low light sensitivity" so you can chat in the dusk.
There are several standard models, one of them with an Intel Core i3-2367M processor, the other two with AMD E-300 or AMD E-450 processor options. Education discounts non-withstanding, you'll be able to pick up one of these little monsters for the low low price of $469 directly from Lenovo. Look like the option for you for your next school season? Perhaps a holiday present for the 2 semester superstar in your life? Your biggest choice here may well be between the black and the red cover, when it comes down to picking one up for your next season's accessory matching, so keep that in mind!