Lenovo ThinkPad X100e netbook tipped for Jan 5th 2010 launch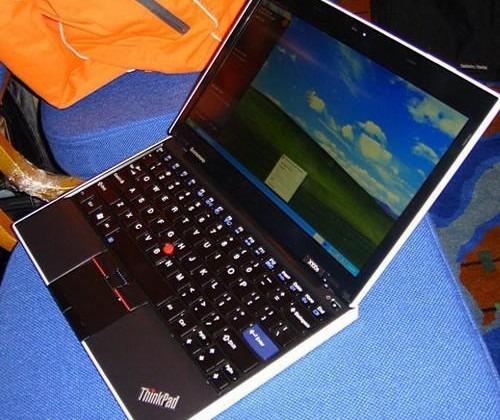 The thought of a ThinkPad netbook is enough to make anyone even vaguely familiar with Lenovo suspicious, but according to ThinkPadToday that's exactly what the company have up their corporate sleeve.  They're claiming that the rumored ThinkPad X200e will actually drop as the Lenovo ThinkPad X100e on January 5th 2010, with the tagline "Entry level ultra portable, the first ThinkPad of its size".
While the various leaked shots purporting to be of the upcoming Lenovo netbook have had a white casing, ThinkPadToday reckon a matte-black shell is the only way Lenovo will go with the X100e.  That, they think, is how they'll maintain ThinkPad continuity and differentiate the X100e from Lenovo's other, more consumer-centric netbooks in the IdeaPad line.
As for specifications, there's nothing definite at this stage, but they're putting their neck out and tipping either AMD's Athlon 1.6GHz Neo processor with ATI Radeon HD3410 graphics or Intel's Centrino 2 ULV 1.4GHz processor paired with GMA 4500MHD graphics.  Either way they're suggesting a 12.1-inch WXGA 1280 x 800 panel with 3GB of RAM, various HDD and SSD options and optional Gobi 3G.  Oh, and for the occasionally desk-bound road warrior an UltraBase docking station with integrated optical drive is predicted.  Heady stuff, and there's not all that long to wait to see if it pans out.