Lenovo ThinkPad X100e "netbook" and ThinkPad Edge ultraportables leak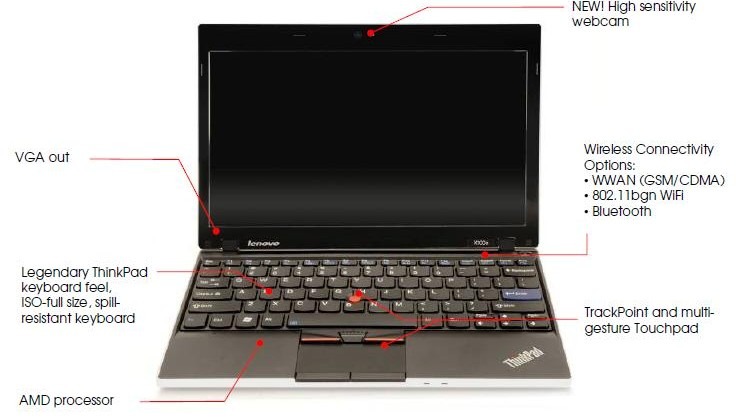 Talk about Lenovo's supposed first ThinkPad netbook is getting even more intriguing, with details of not one but two upcoming ultraportables in the company's flagship range.  First up is the Lenovo ThinkPad X100e, a machine that has been tipped as a netbook but which Lenovo is apparently pushing as an extension of their X-Series premium ultraportables.  It will have an 11.6-inch display and use AMD's Athlon MV-40 processors and RS780 chipset.  Meanwhile, the second mystery machine is the Lenovo ThinkPad Edge, targeting small businesses who might want a 13.3-inch notebook in-between current IdeaPad and ThinkPad offerings.
The ThinkPad Edge has a choice of AMD or Intel processors, with the Turion X2 L625 (1.6GHz) or Neo L325 Athlon X2 (1.5GHz) from the former and the Pentium SU4100 (1.3GHz) or Core 2 Duo SU7300 (1.3GHz) from the latter.  No matter the CPU, each will have 4GB of RAM and up to a 500GB hard-drive, together with WiFi b/g/n, Bluetooth, gigabit ethernet, both HDMI and VGA connectivity and a multitouch trackpad.  A UMTS/GPS module is optional, as is an external DVD burner, and 4- and 6-cell batteries are on offer.
As for the ThinkPad X100e, that has 4GB of RAM and up to a 500GB hard-drive, together with WiFi b/g/n, gigabit ethernet and VGA connectivity.  There's also a choice of 3- or 6-cell batteries and optional Bluetooth and UMTS.  It's tipped to measure just 282 x 169 x 30 mm and weigh either 1.36kg or 1.5kg depending on battery size.
The Edge is expected to arrive before the end of 2009, or CES at the latest.  Meanwhile the ThinkPad X100e should come a little later, with pricing starting at under $500.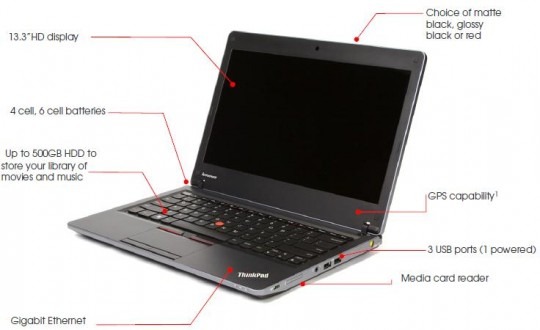 [via Lilliputing]