Lenovo ThinkPad X1 Carbon arriving by end of August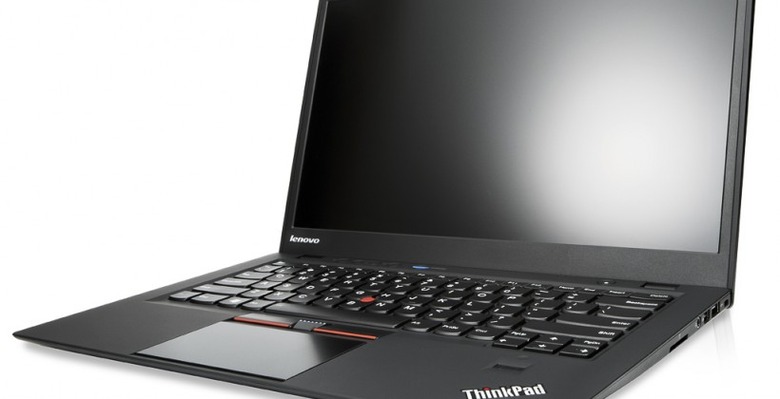 We've been waiting for a release date for Lenovo's new ThinkPad X1 Carbon since it was revealed back in May, and now we finally have one. Well, we kind of have one, as Lenovo says the super-thin ultrabook will become available by the end of August. So, we may not have an actual release date just yet, but we're getting mighty close.
When we say that the ThinkPad X1 Carbon is super-thin, we mean it. The ultrabook comes in at just 18mm thick, and weighs around 3 pounds. That isn't too shabby for an ultrabook that sports a 14-inch screen and an Intel Ivy Bridge processor. Lenovo is looking to go after tablet users with this iteration of the ThinkPad, and with those specs, it just might.
The ThinkPad X1 Carbon is intended to find a happy medium between size and power, just like a number of laptops the company puts out these days. As a nice little bonus, it's made from carbon fiber (hence the name), so it should be able to take a few hits as well. That isn't something you can often say about these light ultrabooks, and with 3G connectivity, Lenovo just got one step closer to releasing a laptop that can challenge the popularity of tablets.
Even better is the fact that Lenovo is planning to offer 3G service itself, so instead of going through a carrier, you can just get your 3G access right from the company. We wouldn't be surprised to see many more people using the ThinkPad X1 Carbon's 3G capabilities because of that, so if Lenovo plays its cards right, it could make quite a hefty chunk of change from 3G service. The Lenovo ThinkPad X1 Carbon is definitely one to pay attention to if you're an ultrabook enthusiast, so keep an ear to SlashGear for more information about its fast-approaching release date!