Lenovo ThinkPad X1 Carbon (2015) brings the improvements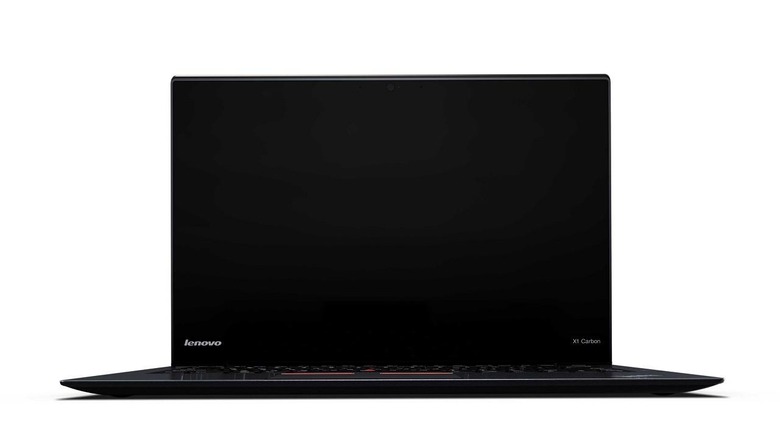 Lenovo is back again with another version of its beloved ultra-slim X1 Carbon laptop. This 2015 model is the third-generation among the lineup, and includes a mixture of what users have come to love — the blade-like tapering, for example — while tossing some improvements into the mix. The flat trackpad has been updated to include some physical buttons, there's longer battery life, and more. Check out our review of the previous X1 Carbon, then all the details on the new one available after the jump.
The latest X1 Carbon offers users longer battery life than the previous version, doing so without adding to the light weight and thin design. The carbon-centric chassis brings with it the expected durability common to ThinkPads, while under the hood lies fifth-generation Intel Core processors.

Those who like their laptops nimble will be happy to know the display can still be folded completely open, allowing the laptop to lie flat on a tablet (hence the image above). The display measures in at 14-inches, and features up to a 2560 x 1440 resolution. This is complemented by the aforementioned Intel processors, 4GB of RAM, and up to a 512GB SSD option.
The webcam has a 720p HD resolution, there's Dolby Advanced audio version 4, and Bluetooth 4.0. Two USB 3.0 and an Always on USB 2.0 port, VGA, mini DisplayPort, RJ45, a combo audio jack, and Kensington Lock round it all out.
The 2015 Lenovo X1 Carbon will be available later this month starting at $1,249 USD.